He admitted to committing heinous crimes with children.
But he's not going to jail.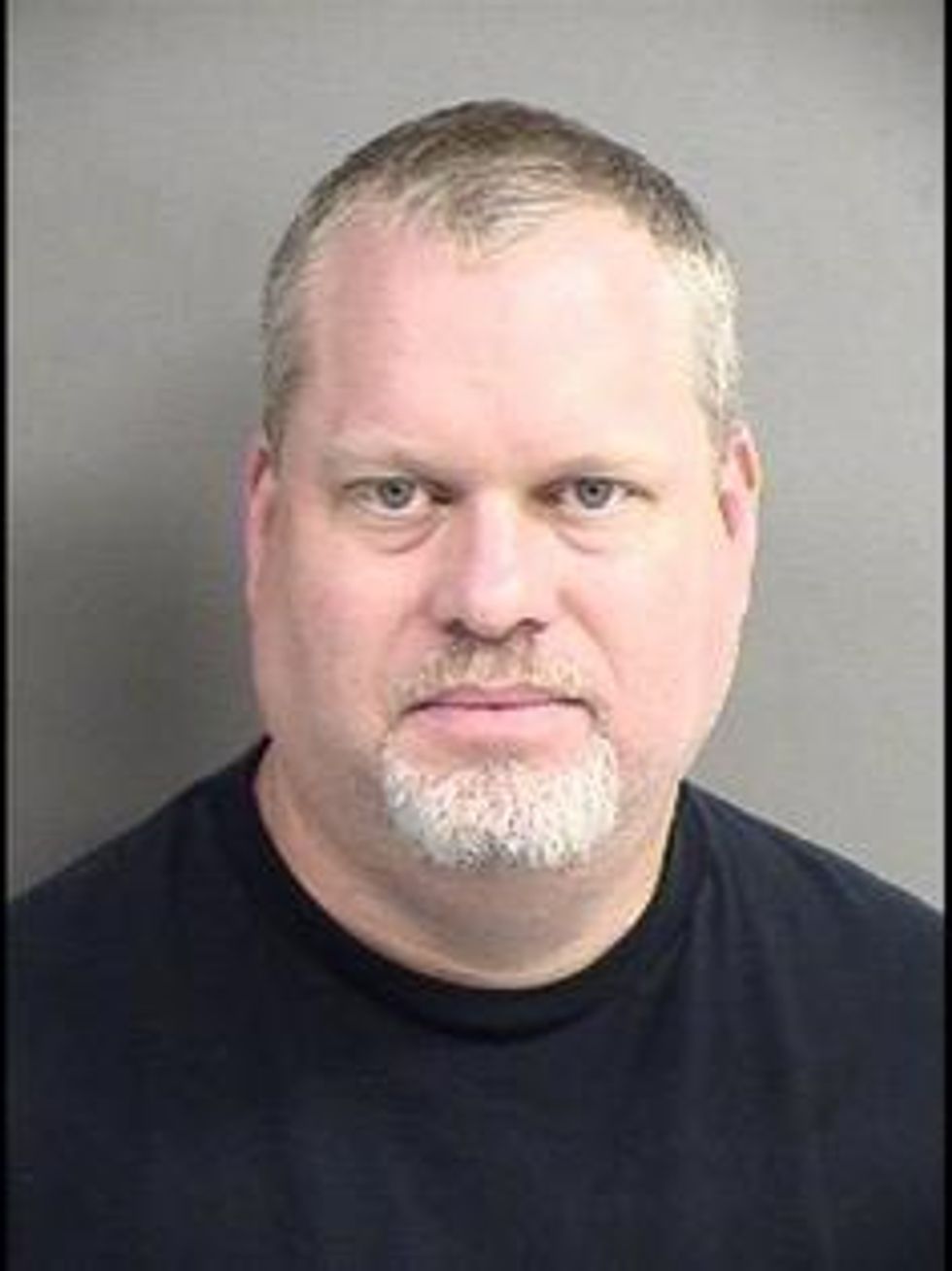 Timothy Brown. (Image via St. James Leader Journal)
Timothy E. Brown pleaded guilty to three counts including one count of first-degree statutory sodomy and two counts of first-degree child molestation, the St. James Leader Journal reported Wednesday.
But the Vienna, Missouri, man got a suspended execution of sentence, meaning that he'll serve five years probation instead of jail time, the Leader Journal noted.
Brown served as an EMT with the St. James Ambulance District until his arrest last year, and voluntarily resigned in January, the Leader Journal reported.
When he was indicted in September 2014, Brown was accused of crimes including displaying a deadly weapon to a person less than 14 years old to force sexual intercourse.
Why Brown only got probation, instead of immediate jail time, is unclear, though if his probation is revoked he would serve 15 years in jail, the Leader Journal noted.
According to the Gateway Pundit, some are claiming Brown's crimes may have involved his own family members.
UPDATE: Phelps County Prosecuting Attorney Brendon Fox sent TheBlaze the following explanation about Brown's case:
Pursuant to state law I can't really comment too much regarding specific cases. However, generally speaking, my office takes victims services very seriously. That includes allowing them input throughout the case, including plea bargaining. Victims in cases like Mr. Brown's frequently dread the idea of having to go to trial and confront their abusers and be subjected to cross examination by a skilled litigator about the worst experience in their life in front of a bunch of strangers. In situations like that, my office works with victims to meet their wishes while still holding Defendants accountable. Sometimes that means undeserved leniency for persons who deserve harsher sentences. But in Mr. Brown's case he still has to register as a sex offender for life. He can't be around children. And if he sets one toe out of line, he goes to prison for 15 years.

I understand the headline and news article paint a picture. But it isn't the whole picture. Victims rights are one of the most important things we deal with in cases like Mr. Brown's and we always minimize the additional negative impact on victims. They've been through enough.
This story has been updated.
—
Follow Zach Noble (@thezachnoble) on Twitter