The highest-ranking military officer in the United States apologized Monday to a mother who lost her son in Iraq, after she accused him of making "insensitive, pain-inflicting comments" about the city where her son died.
Debbie Lee wrote an open letter to Chairman of the Joint Chiefs Gen. Martin Dempsey last week after he said during a press conference that the Iraqi city of Ramadi, under threat by the Islamic State, is "not symbolic in any way" should it fall under militant control.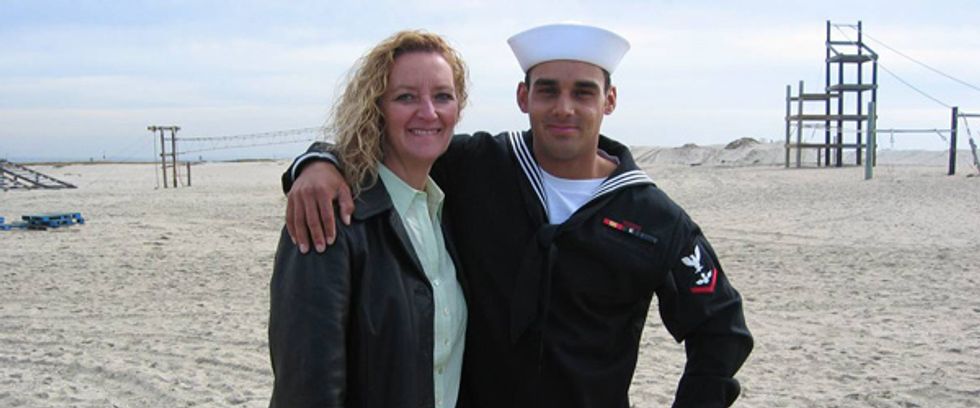 Image source: America's Mighty Warriors
Lee's son Marc Lee died in Ramadi, and was the first Navy SEAL killed in Iraq.
"I am shaking and tears are flowing down my cheeks as I watch the news and listen to the insensitive, pain-inflicting comments made by you in regards to the fall of Ramadi," Debbie Lee wrote. "'The city itself is not symbolic in any way' oh really are you willing to meet with me and with the families who have lost a son, daughter, husband, wife, father, mother, aunt, uncle, grandson, or teammate?"
Lee, who runs the organization America's Mighty Warriors, told TheBlaze she was also frustrated at being told to send her letter by regular mail, despite calling and asking for an email address to contact Dempsey. TheBlaze reached a representative for the chairman's office, who asked TheBlaze to email Lee's letter directly to the office.
Early Tuesday, Lee told TheBlaze she had received an apology from the general.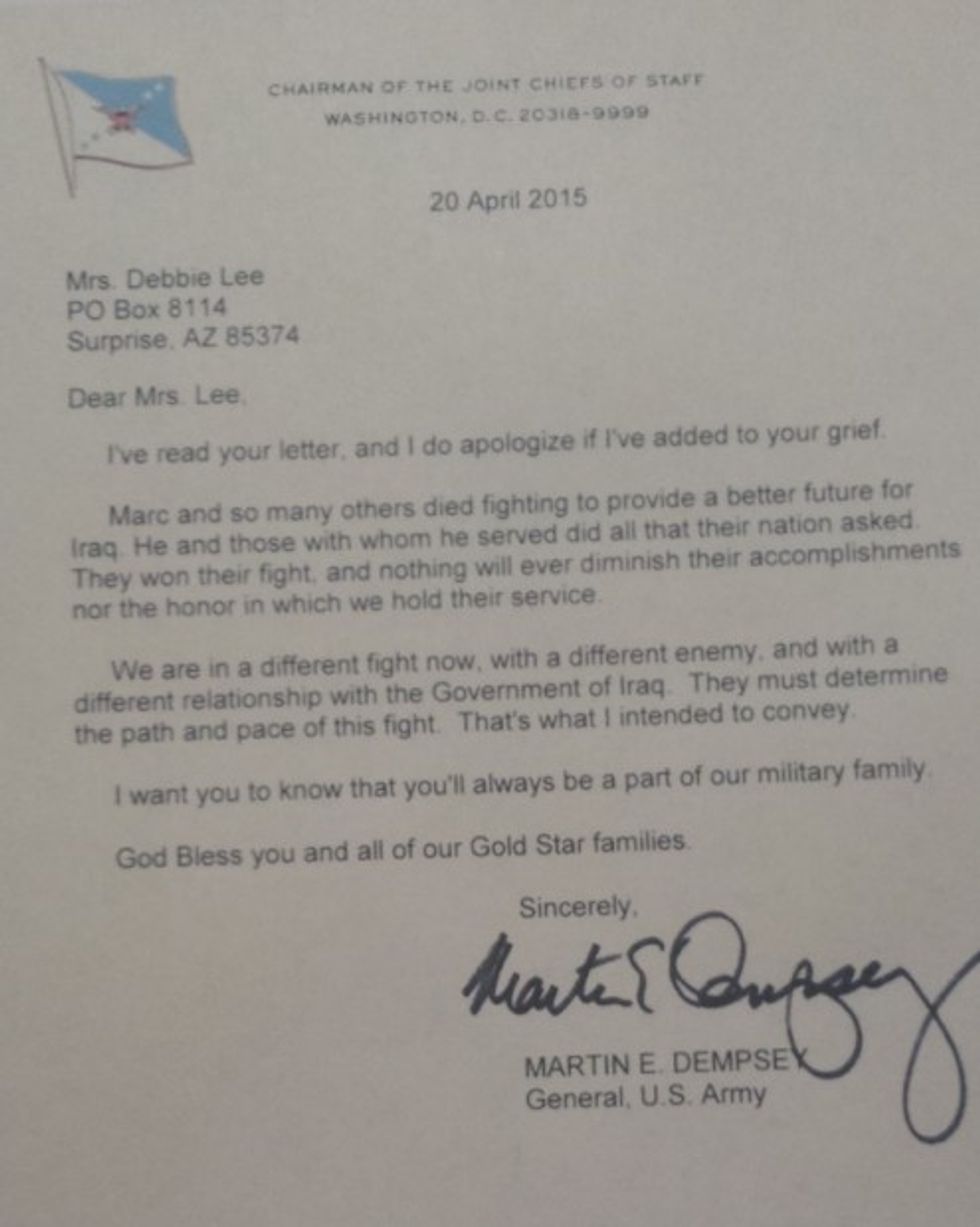 Photo courtesy Debbie Lee
Dear Mrs. Lee,

I've read your letter, and I do apologize if I've added to your grief.

Marc and so many others died fighting to provide a better future for Iraq. He and those with whom he served did all that their nation asked. They won their fight, and nothing will ever diminish their accomplishments nor the honor in which we hold their service.

We are in a different fight now, with a different enemy, and with a different relationship with the Government of Iraq. They must determine the path and pace of this fight. That's what I intended to convey.

I want you to know that you'll always be a part of our military family.

God Bless you and all of our Gold Star families.

Sincerely,

Martin E. Dempsey
Lee also said she expects to speak with Dempsey by phone later on Tuesday.
—
Follow Mike Opelka (@Stuntbrain) on Twitter