If you've ever dropped your smartphone you know that crushing feeling you get inside. So imagine how one Australian man felt when he realized his drone equipped with a GoPro camera flying high above the beach was running out of battery.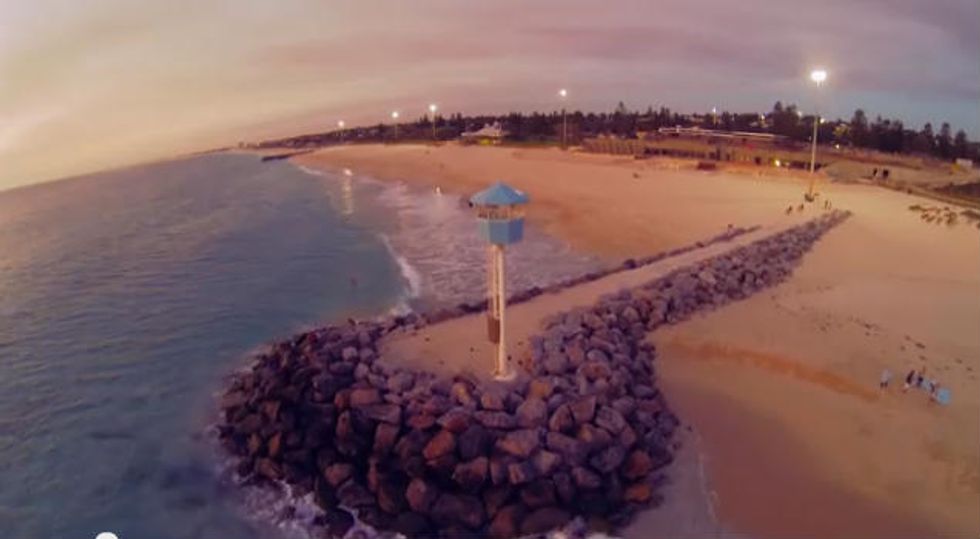 Image source: YouTube
A video uploaded to YouTube Monday shows stunning aerial footage from high above the coastline. A pier can be seen extending out above the water with what appears to be a lookout tower at the end of the pier. But as the unmanned aerial vehicle captured extraordinary footage from overhead the operator noticed something wasn't right.
The battery that powered his drone was dying.
The Australian man bolted down the beach and scaled the rock wall leading up to the pier. He then sprinted along the pier and made his way down the other side of the rock wall leading to the water where his drone was about to land.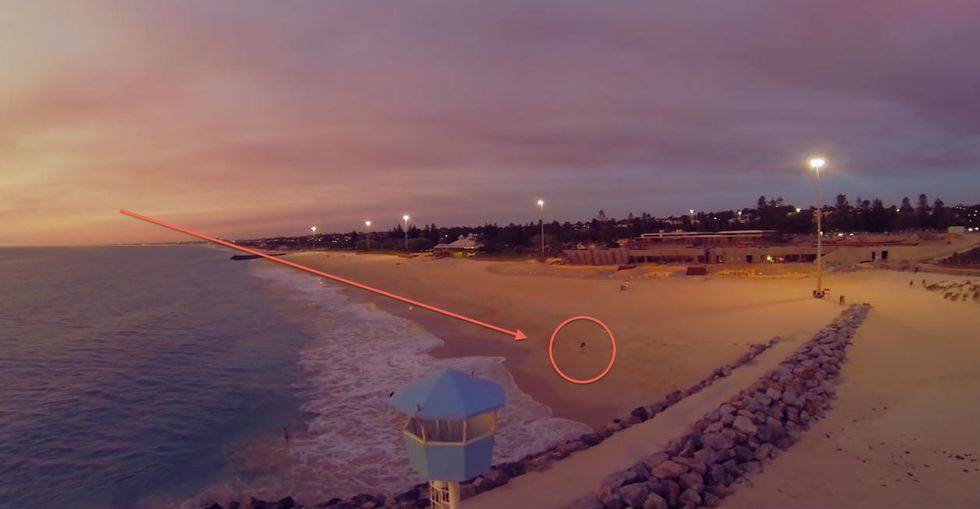 Image source: YouTube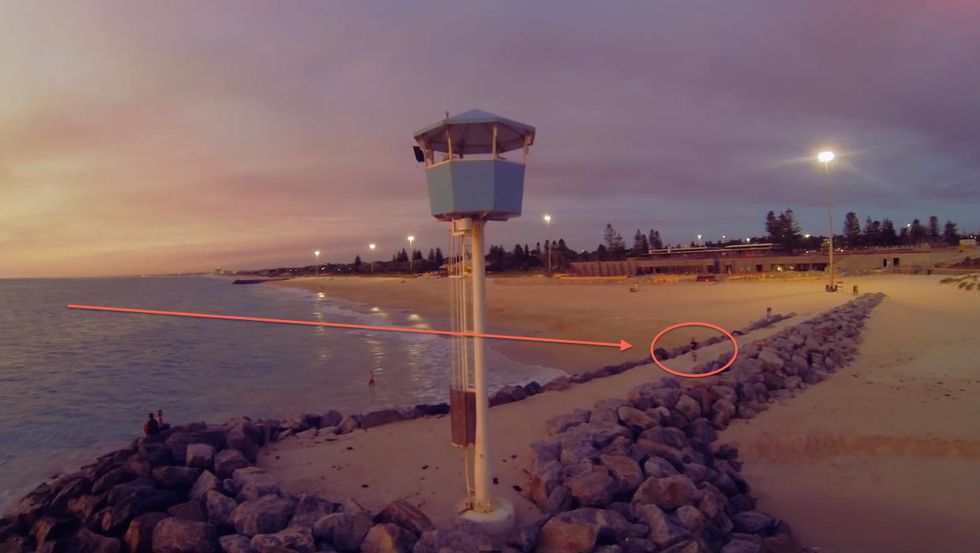 Image source: YouTube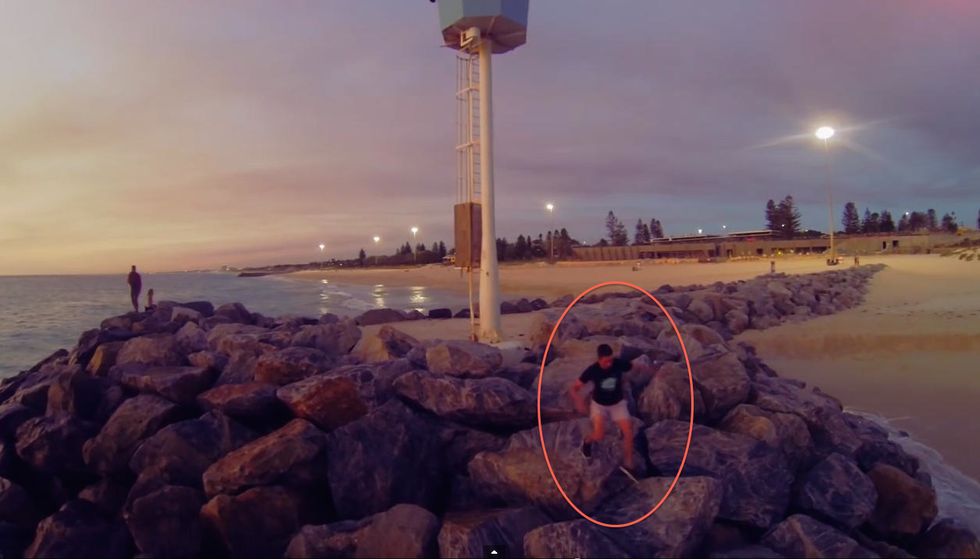 Image source: YouTube
And it appears as though he was just in time to save it because at the end of the video the GoPro camera shows an image of the man's face. Judging by his facial expression it's probably safe to say the man got his drone back – safe and sound.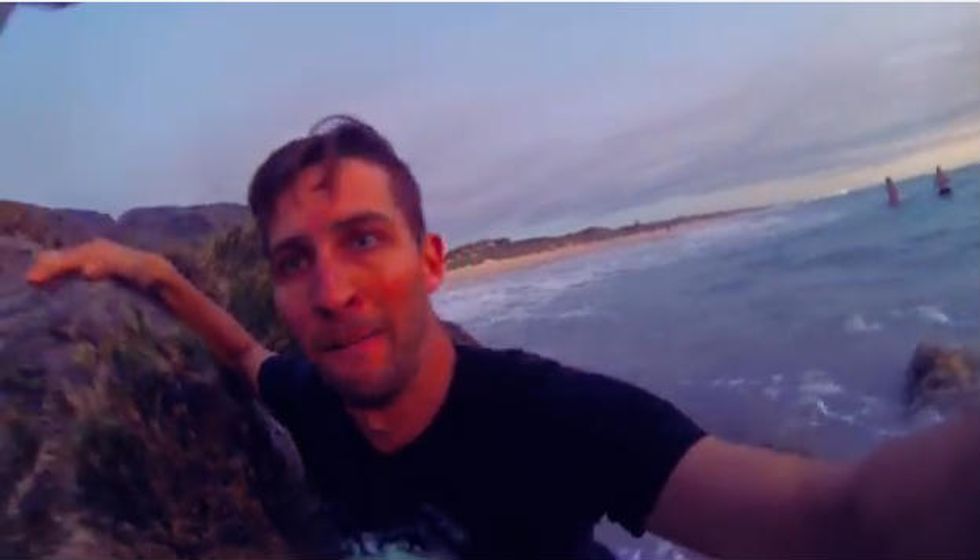 Image source: YouTube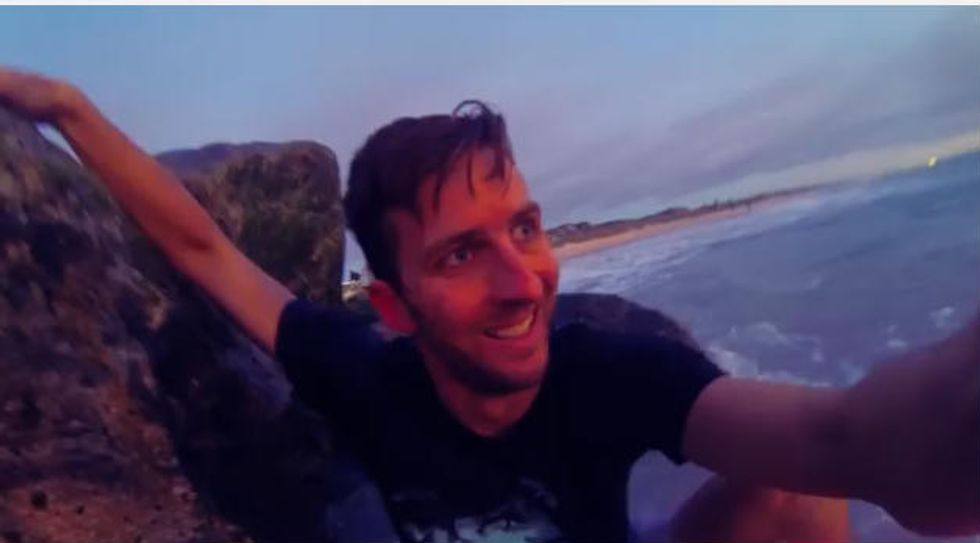 Image source: YouTube
See the impressive drone rescue:
(H/T: BreakingNews.ie)
–
Follow Jon Street (@JonStreet) on Twitter