Sen. Ted Cruz (R-Texas) on Friday called on Hillary Clinton to return all donations that foreign governments made to the Clinton Foundation, amid ongoing worries that those donations influenced U.S. foreign policy when Clinton was secretary of State.
"The Clinton Foundation collected tens of millions of dollars from foreign governments including donors who had business interests with the State Department while Clinton was secretary," Cruz said. "She made decisions in that capacity that likely benefitted the same people who were giving large donations to the foundation."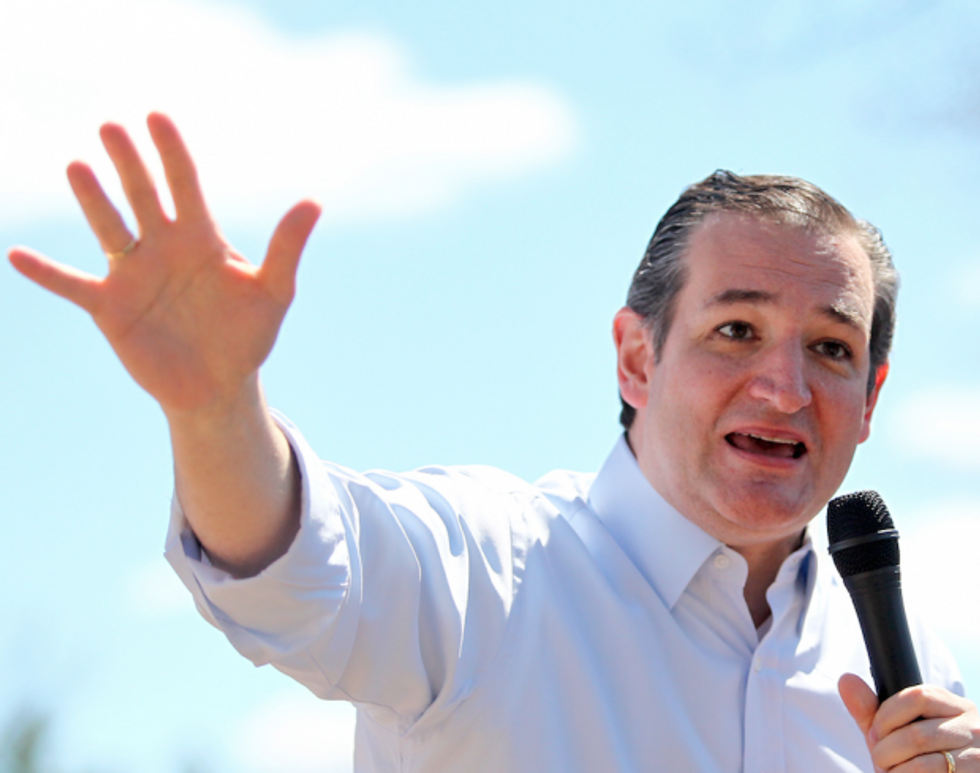 Sen. Ted Cruz (R-Texas) said the Clinton Foundation should return all the donations it received from foreign governments while Hillary Clinton was secretary of State. Image: AP
"At the very least, these revelations present a clear conflict of interest," he added. "I call on Hillary Clinton to return the donations from foreign governments. Until she does, how can the American people trust her with another position of power?"
Several press reports surfaced Thursday saying Clinton's department signed off on the sale of uranium rights in the U.S. to a Russian company, while the Clinton Foundation was receiving donations from that company. President Bill Clinton was also given a $500,000 speaking fee in Russia.
Cruz, who is running for president in 2016 just as Clinton is, created a page on his campaign website where people can add their name to a petition asking Clinton to return the money.
Join in calling for Hillary Clinton to return money raised from foreign nations: https://t.co/tphIjnM0THpic.twitter.com/ao0zDiR6oL

— Ted Cruz (@tedcruz) April 23, 2015