Sometimes a student will behave so terribly a professor feels he has no choice but to fail them.
But how often does that situation strike with an entire class?
Irwin Horwitz, a management professor at Texas A&M Galveston, decided to flunk an entire class after he said he went through nearly a full semester of disrespect and cheating, KPRC-TV reported.
He sent a fiery email out last week to let the class know.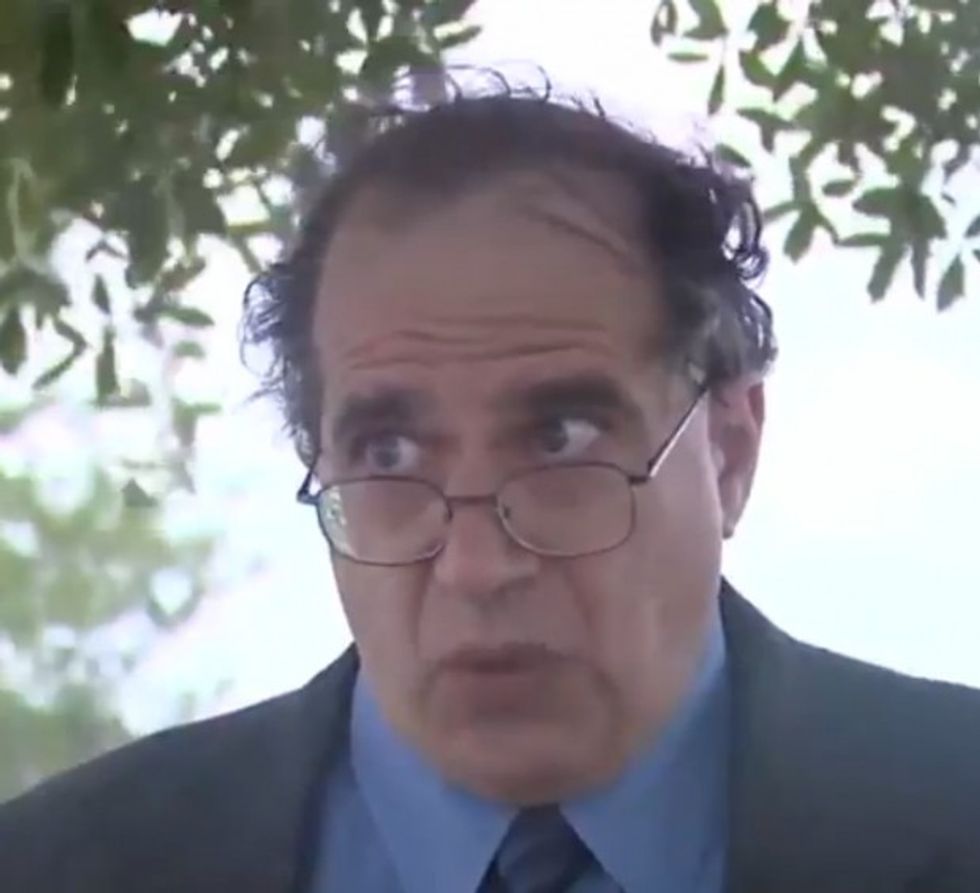 Irwin Horwitz. (Image via KPRC-TV)
In the email he rips into students for rampant cheating and disrespect.
He said students had called him a "f*****g moron," made up rumors about his wife and led him to need "police protection" in class.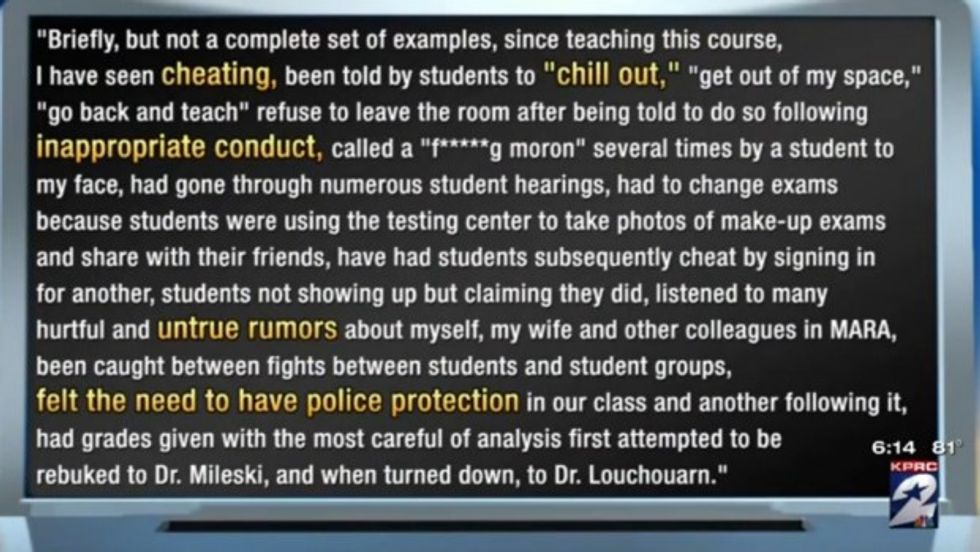 Image via KPRC-TV
"This class is unique," Horwitz told KPRC. "I have never failed a class, it is very rare that I fail students, [but] sometimes learning incorporates tough love."
The university is not supporting Horwitz' decision.
Administrators told KPRC that another professor would take over the course, and Horwitz' failing grades would not go on students' transcripts.
Watch KPRC's report below:
video platformvideo managementvideo solutionsvideo player
A search for Horwitz' name on the popular website ratemyprofessors.com turned up no results Saturday morning. On the similar site ratemyteachers.com, Horwitz has a single review that gives him the lowest possible marks and is accompanied by the message, "Nah bruh this guy a straight clown."
—
Follow Zach Noble (@thezachnoble) on Twitter