Can't seem to get the latest Taylor Swift tune out of your head or perhaps you're battling with the melody of your child's favorite TV show over and over and over.
Here are some ideas that could help you free yourself from the repeat cycle of an annoying song that's stuck in your head.
Chew gum: Researchers from the University of Reading in the U.K. published a study last week that found chewing gum lessens the likelihood that a catchy song will stick in your head. "The earworm phenomenon stretches back at least to the 19th century — Edgar Allan Poe and Mark Twain both referenced the experience in well-known works," researcher Dr. Phil Beaman said in a statement. "The majority of us experience them for only short periods — perhaps just a few minutes — but others can experience them for two or three days which can be extremely frustrating and debilitating. We wanted to explore whether a simple act like chewing gum could help." And it did.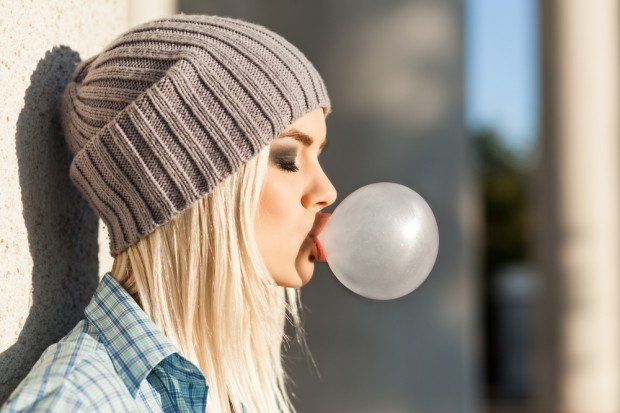 Photo credit: Shutterstock
'Unhear it': The website Unhear It is devoted to solving people's earworm problems — sort of. "Using the latest in reverse-auditory-melodic-unstickification technology, we've been able to allow our users to 'unhear' songs by hearing equally catchy songs. So really all we're doing is making you forget your old song by replacing it with another one... sorry." But perhaps this change of pace is exactly what you were hoping for.
 Pick at a puzzle: Other research has found that solving puzzles like Sodoku or an anagram could help rid the mind of an intrusive tune. "[W]e found that overloading the cognitive systems with challenging activities increased intrusive song frequency," the researchers at Western Washington University wrote.
We hope this helps you remove that song Christmas you've been singing well out of season — or whatever else you have droning on in there — at long last.
(H/T: Huffington Post)
—
Front page image via Shutterstock.