BALTIMORE (AP) – Baltimore police say they have turned over their criminal investigation to a prosecutor who will decide whether charges are warranted in the death of Freddie Gray.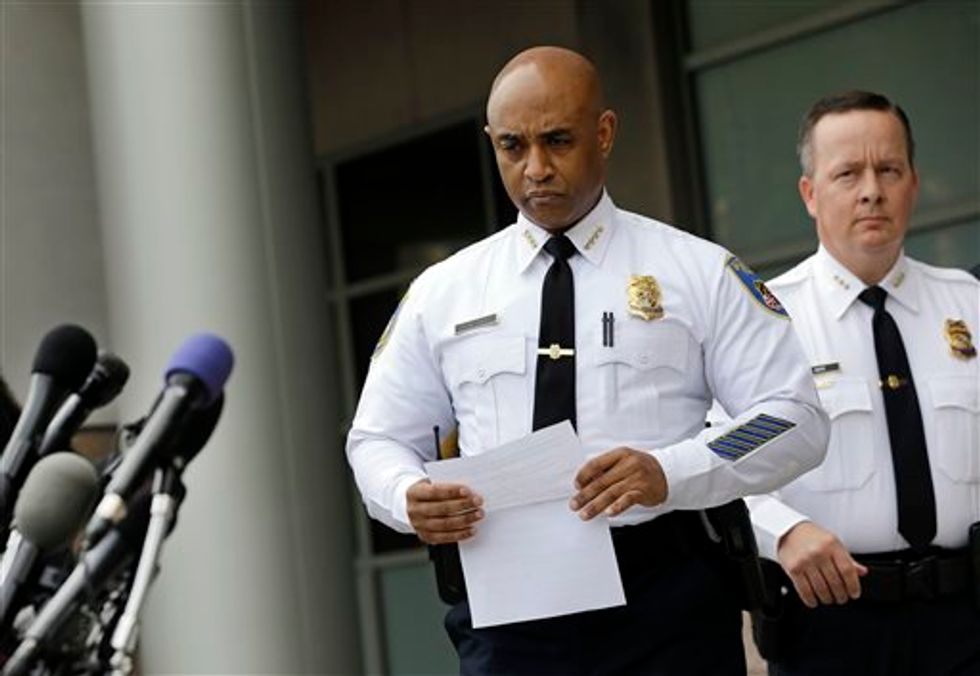 Baltimore Police Department Commissioner Anthony Batts, center, approaches a news conference before announcing that the department's investigation into the death of Freddie Gray was turned over to the State's Attorney's office a day early, Thursday, April 30, 2015, in Baltimore. (AP Photo/Patrick Semansky)
Gray suffered a mysterious spinal injury while he was in the custody of officers. The prosecutor has not given a timeline for when she will decide on whether to charge the six officers who have been suspended during the investigation of Gray's death.
Gray was arrested April 12 after he made eye contact with officers and ran. After a chase, officers pinned him down and handcuffed him. They loaded him into a van and put leg cuffs on him when officers said he became "irate" in the wagon.
Police said Thursday they discovered a new stop the van made with Gray in it, but they did not say what happened.
Gray was eventually taken to a hospital. He died a week later.