© 2023 Blaze Media LLC. All rights reserved.
Solar-powered products escape new federal regulation aimed at making your holiday lights safe
The Consumer Product Safety Commission released a final rule Monday that will require Christmas and other holiday lighting to meet new safety standards starting in June, although the rule does exempt some products from those standards, including solar-powered lights.
The agency's final rule said that starting on June 3, holiday lighting will have to meet at least one performance standard to be considered as safe, in light of the risk of electrical shock or fire that these products pose.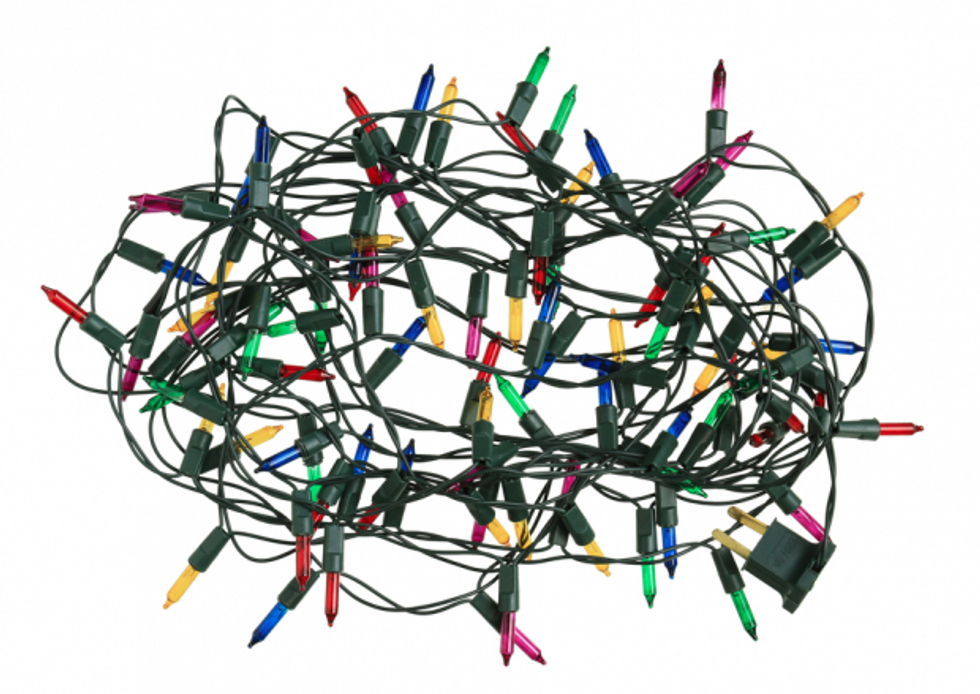 The Consumer Product Safety Commission released a final rule Monday requiring all holiday lights to fit into a new safety standard, but it exempts solar-powered lights and some other products. Image: Shutterstock
Two of these standards are a minimum wire size and "strain relief" standard, which helps ensure the lights can handle typical wear and tear without breaking. The third is "overcurrent protection," a standard aimed at making sure the wires don't overheat when they're plugged in.
Lights that don't meet any of these standards will be considered as posing a "substantial product hazard," a which means they can't be sold.
"A substantial product hazard determination ... seeks to remove already-manufactured defective products from the stream of commerce," the final rule said.
But the final rule did include a new exemption for solar lights, after one commenter suggested it.
"Lighting products that are excluded from the scope of the rule are subject to different voluntary standards or do not present the same risk of injury," he rule said. "Based on the comments to the proposed rule, the final rule clarifies that 'solar-powered products' are not within the scope of the rule because solar-powered seasonal lights are not connected to a 120-volt branch circuit and do not present the same risk of injury due to shock and fire."
Want to leave a tip?
We answer to you. Help keep our content free of advertisers and big tech censorship by leaving a tip today.
more stories
Sign up for the Blaze newsletter
By signing up, you agree to our
Privacy Policy
and
Terms of Use
, and agree to receive content that may sometimes include advertisements. You may opt out at any time.