The sound was something like a whimper, almost a cry — and it was coming from inside a trash dumpster.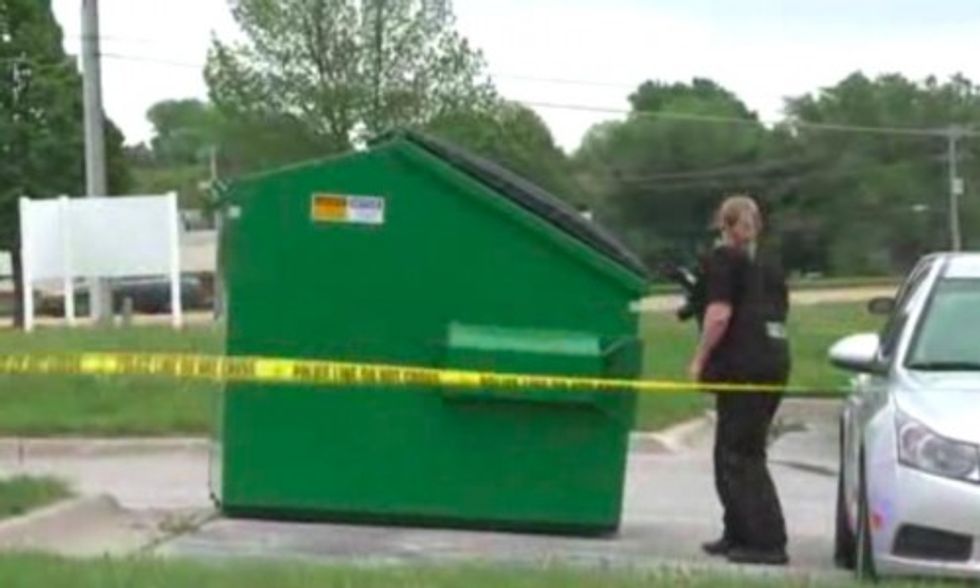 Image source: WOWT-TV
So a resident of the Alpine Village Apartments in La Vista, Nebraska, approached the dumpster Wednesday night and opened it up. In it, he discovered an infant lying on top of garbage, covered in lint and wearing nothing but a soiled diaper, WOWT-TV reported.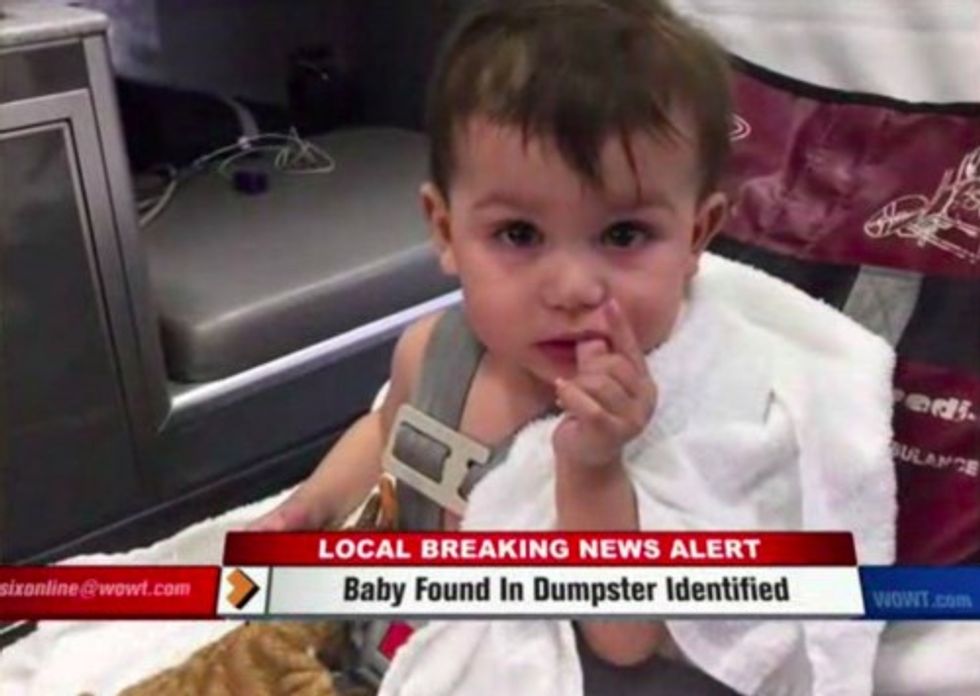 Image source: WOWT-TV
Emily Winkle and her mother were among the first to came to the man's aid in getting the boy out of the dumpster. Winkle, who is pregnant, told WOWT that her mother is a registered nurse and that she wrapped the boy in a blanket until police arrived.
The child suffered only scrapes and bruises on his back, the station said.
"I just can't believe that someone can do that, just discard a baby like it's a piece of trash," Winkle told WOWT.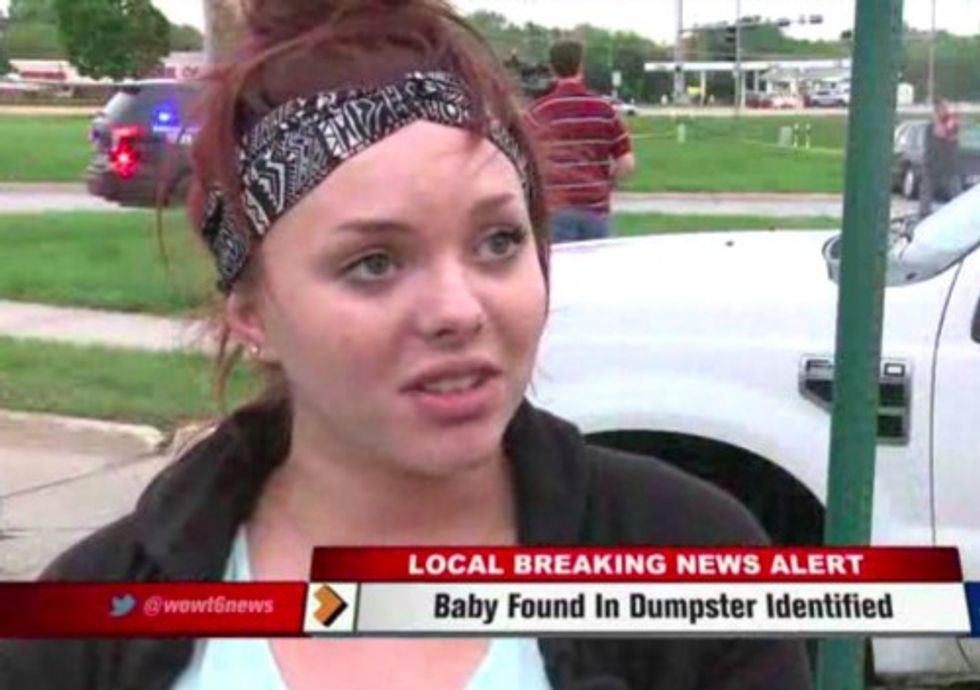 Emily Winkle (Image source: WOWT-TV)
Police identified who the baby was, but the case is complicated by the fact that the boy's mother, 45-year-old Jesus Marinero, and 5-year-old brother, Jose Ramirez-Marinero, are missing.
Several burglaries were reported at Marinero's home between January and April, according to police reports; a fire destroyed the home April 22, with arson believed to be the cause.
A silver 2000 Jeep Cherokee Laredo with a Nebraska license plate SRH 941 was identified by authorities in connection the investigation, WOWT noted.
—
Follow Dave Urbanski (@DaveVUrbanski) on Twitter