President Barack Obama released his annual National Day of Prayer proclamation this week, inviting fellow Americans to join him for a day of reflection on Thursday in an effort to cherish and uphold religious freedoms in the U.S. and abroad.
"In America, our nation is stronger because we welcome and respect people of all faiths, and because we protect the fundamental right of all peoples to practice their faith how they choose, to change their faith, or to practice no faith at all, and to do so free from persecution and discrimination," Obama wrote.
He continued, "Today, as we pause in solemn reflection, we celebrate the religious liberty we cherish here at home, and we recommit to standing up for religious freedom around the world."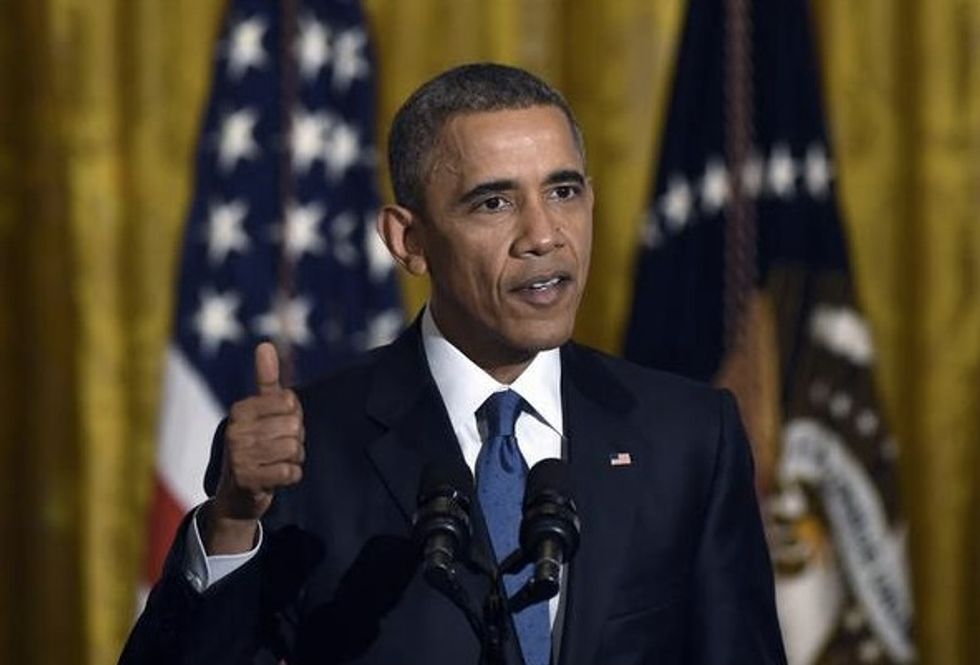 President Barack Obama (Image source: AP/Susan Walsh)
Obama went on to describe the many roles that prayer plays in the lives of the masses, noting that it gives many the strength to "do God's work," while also comforting them in times of trouble.
"When we pray, we are reminded that we are not alone — our hope is a common hope, our pain is shared, and we are all children of God," he wrote, going on to call invocations to the Lord powerful tools for seeking justice, peace and a more prosperous tomorrow.
Obama also reminded the public that not everyone around the globe experiences the same freedoms that are afforded in America — mainly the right to worship God as they see fit. He pledged that the U.S. will continue the fight for religious freedom abroad.
"Around the globe, too few know the protections we enjoy in America.  Millions of individuals worldwide are subjected to discrimination, abuse, and sanctioned violence simply for exercising their religion or choosing not to claim a faith," he said. "Communities are threatened with genocide and driven from their homelands because of who they are or how they pray."
The president encouraged Americans to join him in seeking God's guidance. Read the entire prayer proclamation here.
House Speaker John Boehner joined Obama with a National Day of Prayer message of his own about the importance of invoking God in today's troubled times.
"If ever a National Day of Prayer was needed, it is certainly now," he said. "When you look at the number of Christians being killed in the Middle East — killed because of their faith — I think it's time for all us to take a moment and say a prayer for them, because they need our help today."