New technology is making it easier for soldiers to hit their targets, faster.
BAE Systems has developed thermal and night vision goggles that wirelessly connect with rifle scopes, making it possible to see the target without having to look through the sight finder. The added capability will allow troops to be more covert because they won't have to hold up the gun as high in order to shoot.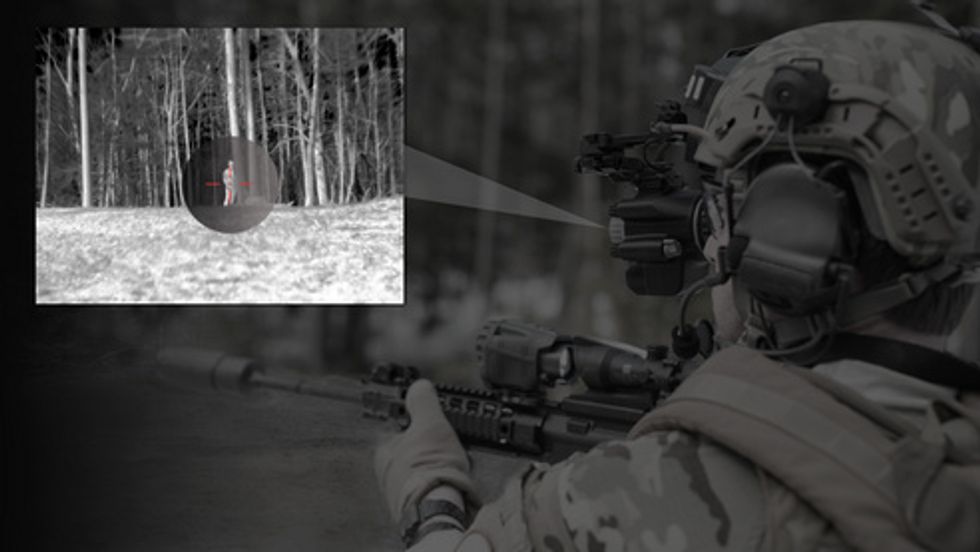 Image source: BAE Systems
BAE said it partnered with the U.S. Army Night Vision and Electronic Sensors Directorate in the development, which is being called Rapid Target Acquisition (RTA) technology. RTA was designed under the U.S. Army's Enhanced Night Vision Goggle III and Family of Weapon Sight-Individual (ENVG III/FWS-I) program.
The new technology makes it possible for one to keep their target in sight constantly by transmitting real-time information to the goggles through which they can then see their target. Troops in low visibility areas, such as those in bad weather or heavy smoke, will no longer have to switch between looking through the goggle and their sight finder, reducing the amount of time needed to react.
BAE Systems said the new technology is currently in the beginning of the production stage for eventual deployment to the field.
(H/T: Trendhunter)
–
Follow Jon Street (@JonStreet) on Twitter