After three tornadoes ripped through Blanchard, Oklahoma, this week, wreaking monumental havoc and destruction in their paths, some residents were surprised to wake up and see that a local church was left virtually untouched.
Bridge Creek Church of Christ was still standing on Thursday, despite the destruction of some of the surrounding buildings, according to Ernie Landry, a church member.
"[The church] wasn't destroyed but places around us were totaled," he said in an interview with The Christian Post. "We've got some damage. I don't know how much. The insurance company will have to come out and look."
Bridge Creek plans to use its building to help locals who have been negatively impacted by the destruction. Landry said that the church will hand out shovels and other materials — and will solicit donations in an effort to help displaced people secure rooms in hotels and motels.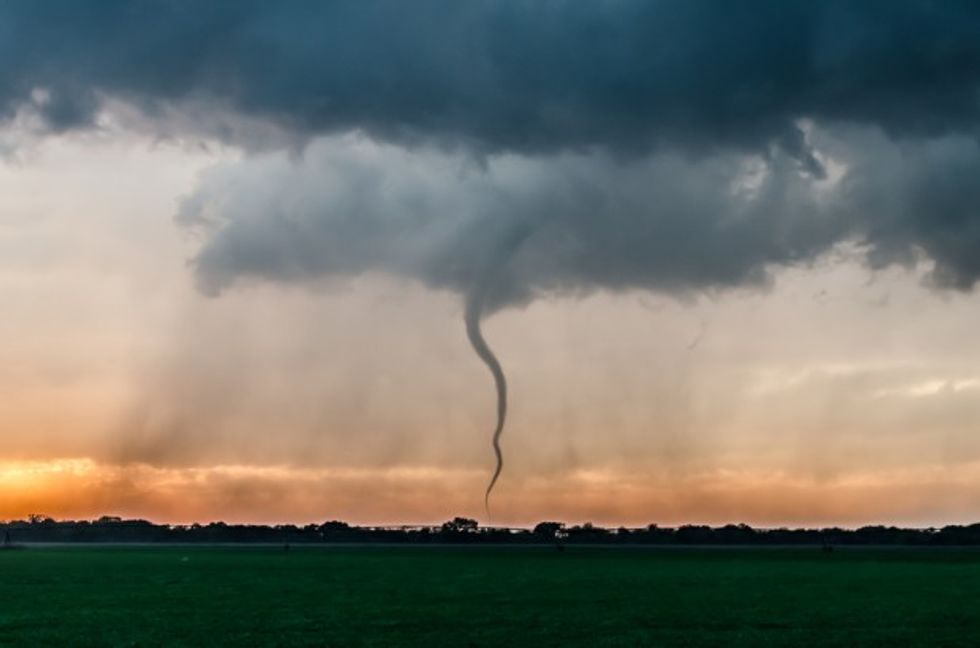 Photo credit: Shutterstock
"We want to thank all for your prayers and concern for our community during this time," reads a message on the church's official Facebook page. "Let's continue to pray for all those that have been affected from yesterday's storms."
But not every church was so lucky.
Ridgecrest Baptist Church sustained some serious damage in the storm; the same church was previously destroyed by tornadoes back in 1999.
Just one day after a storage building, the church kitchen and a kids' ministry were all negatively impacted by the storm, volunteers rallied together to help fix the house of worship — and the inspirational assistance from strangers has been an encouragement to the church community.
"There's people here that I don't even know," Ridgecrest Baptist Church member David Rivers told KFOR-TV. "There's a gentleman down there I met, Warren is his name, that're cutting up our trees. And walked down there and said, 'How you doin' sir?' and introduced myself. He just said, 'Knew you guys needed help.'"
The tornadoes that impacted both locations were among 39 that emerged across numerous states on Wednesday, according to the Weather Channel.
(H/T: Christian Today)
--
Front page image via Shutterstock.com.