Story by the Associated Press; curated by Oliver Darcy.
—
NEW YORK (AP) — The NFL suspended Super Bowl MVP Tom Brady for the first four games on Monday for his role in a scheme to deflate footballs used in the AFC title game. The league also fined the Patriots $1 million and took away two draft picks, including next years' first-round choice.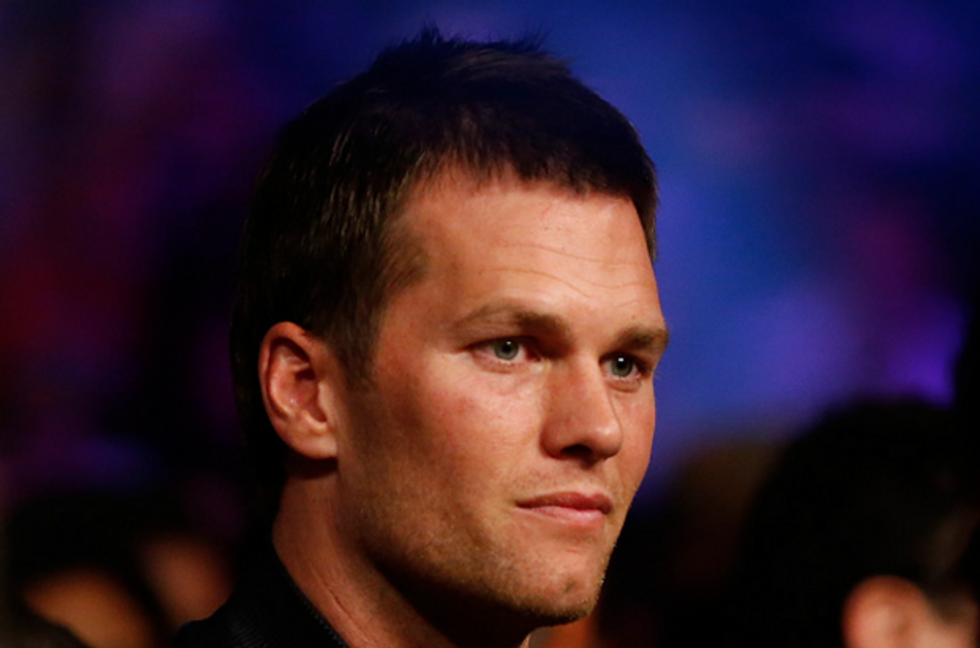 Al Bello Entertainment/Getty Images
The NFL also indefinitely suspended the two equipment staffers who carried out the plan, including one who called himself "The Deflator."
NFL: @Patriots Discipline: - Fined $1 million - Lose 1st round pick 2016, 4th/2017 - Tom Brady suspended 4 games http://t.co/uV9AtJEFFM

— Austin Hunt (@Austin Hunt) 1431380436.0
The league cited the integrity of the game in handing down the punishment five days after a report said Brady "was at least generally aware" of plans by two Patriots employees to prepare the balls to his liking, below the league-mandated minimum of 12.5 pounds per square inch.
—