© 2023 Blaze Media LLC. All rights reserved.
Increased Uniform Presence' in NYC's Central Park After Weekend of Violent Muggings
Visitors to New York City's famed Central Park can expect to see an "increased uniform presence" following a series of violent incidents that all occurred within 24 hours.
At least three muggings occurred last weekend in the park that stretches more than 2 miles up and down Manhattan. Police have released surveillance footage of one of the incidents, which appears to show about a dozen individuals mugging one couple around 9:30 p.m. Saturday, WCBS-TV reported.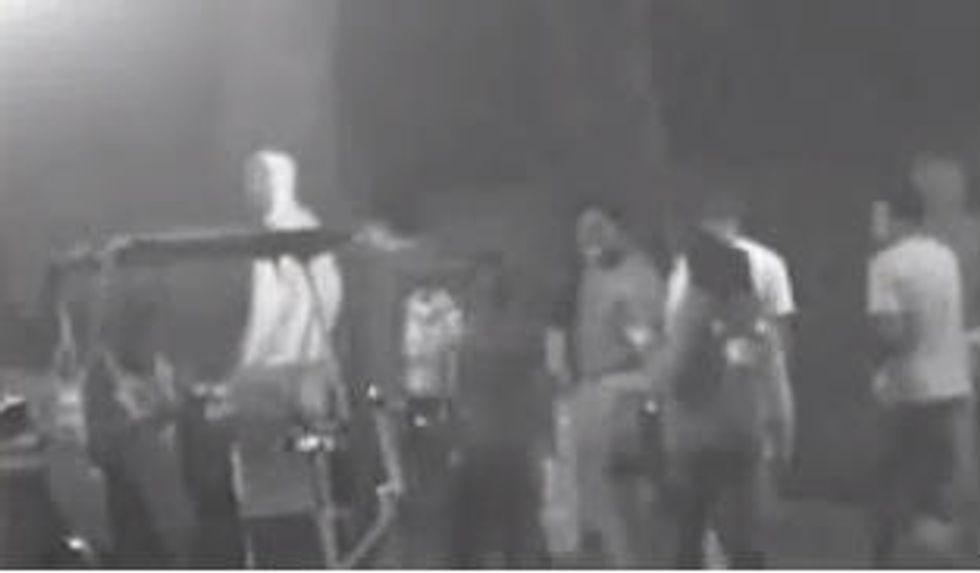 Image source: Central Park surveillance via WABC
The couple were reportedly robbed of their cellphones and threatened with a knife and possibly a Taser. The female victim was also punched in the face. It happened on Manhattan's West Side near 62nd Street and West Drive.
The second incident occurred the next morning near the iconic Belvedere Castle. A 45-year-old man said another man carrying a gun choked him and stole his wallet and backpack. And the third incident, which took place Sunday night, involved a woman who had her purse stolen on the East Side.
The series of attacks have put residents on high alert – and have surprised many residents who consider Central Park to be a safe place to go to escape the hustle and bustle of the streets.
"Central Park, a place like this? You don't think it can happen, you know? It's scary," resident Rachel Mitskaris told WCBS.
But others didn't seem all that surprised when they learned of what happened.
"The park at night is not a safe place. It's too big to patrol. It's very easy to catch yourself alone," Jordan Beeber said. 
Despite the recent incidents, New York City Police Commissioner Bill Bratton insisted that visitors to the country's most famous park are no less safe.
"Those events of those incidents, no relationship to each other. Every once in a while you have that aberration. That park remains one of the safest places in America," Bratton said.
Still, James O'Neill, the chief of patrol for the park, said there will be a stepped-up police presence.
"In the coming days, you'll see an increased uniformed presence. You'll also see an increase in scooters, and cars with their lights on," O'Neill told WCBS.
Police have not made any arrests in connection with any of the muggings, WABC-TV reported.
(H/T: WCBS-TV)
–
Follow Jon Street (@JonStreet) on Twitter
Want to leave a tip?
We answer to you. Help keep our content free of advertisers and big tech censorship by leaving a tip today.
more stories
Sign up for the Blaze newsletter
By signing up, you agree to our
Privacy Policy
and
Terms of Use
, and agree to receive content that may sometimes include advertisements. You may opt out at any time.