Angela Tomiye has made it a habit to pray for strangers — people she's never met, but who regularly leave their heartbreaking, touching and inspirational pleas to God inside of a prayer box that she placed at the top of a Hawaiian headland last year.
Every week, Tomiye makes the journey up the large hill to retrieve the invocations, which are written on everything from bottle wrappers to Band-Aids and hotel stationary; she then brings them home and assembles friends to pray for the individuals who wrote them.
Perhaps the most intriguing part of the story is Tomiye's claim that the idea to place the box at the top of Koko Head came to her "in a vision."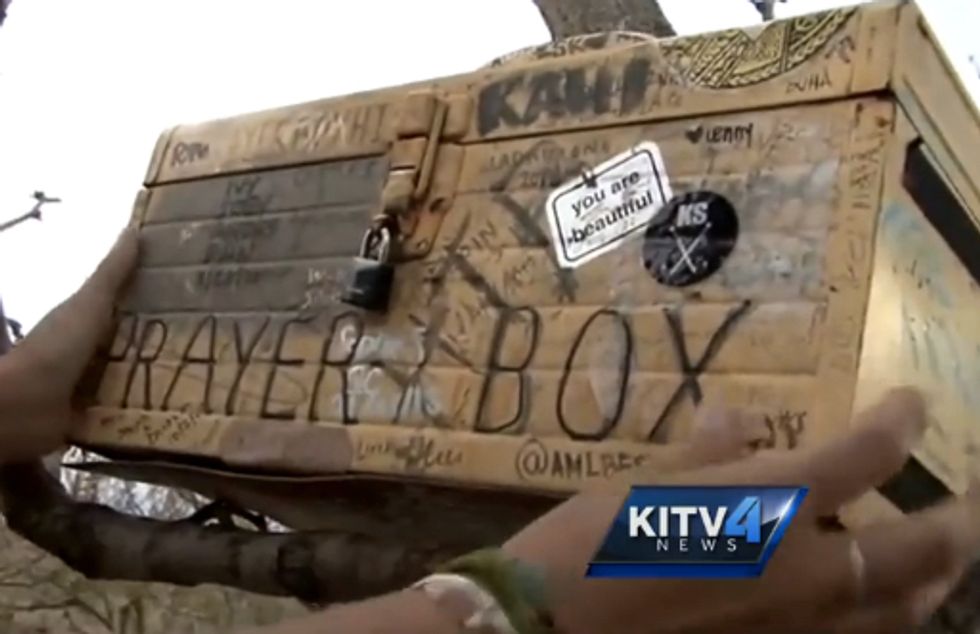 The prayer box (Photo credit: KITV-TV)
"I saw it in a vision. I saw a prayer box on a mountain top," she told KITV-TV. "Honestly, I don't know why I put it at the top of Koko Head, because this is always a tough one for me."
Tomiye also said that she felt God explaining to her why the prayer box would be important.
"I heard him say very clear to me, 'Angela, everybody needs prayer, but not everyone's willing to walk into a church to receive it,'" she told the outlet.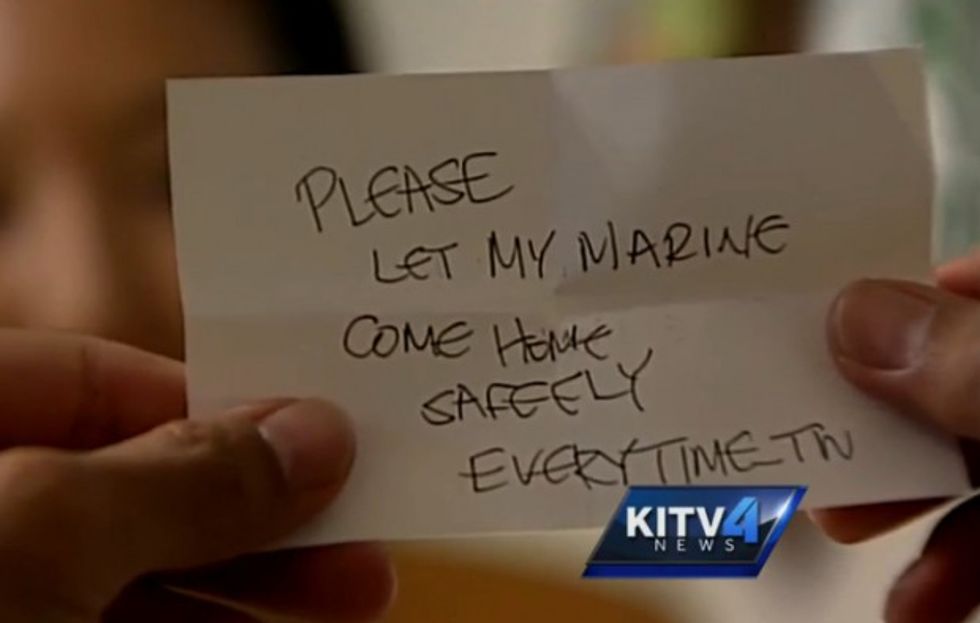 One of the prayers found inside the box (Photo credit: KITV-TV)
While Tomiye obeyed and brought the box to the top of the hill, she said she didn't tell anyone about it, admitting that "even in my own mind it's kind of crazy." She said she didn't know what to expect, but that it didn't take long before the box started filling up with prayers.
"It fills my heart. It feels like Christmas," she said of her weekly trek up to the top of Koko Head to retrieve the messages.
Charyse Iseri, one of Tomiye's friends who regularly meets with the group to pray over the requests in the box, told KITV-TV that the experience has been extremely rewarding.
"It's such an honor and it's such a privilege to be able to intercede for these people," she said. "You don't know us, you don't see us — but we're covering you."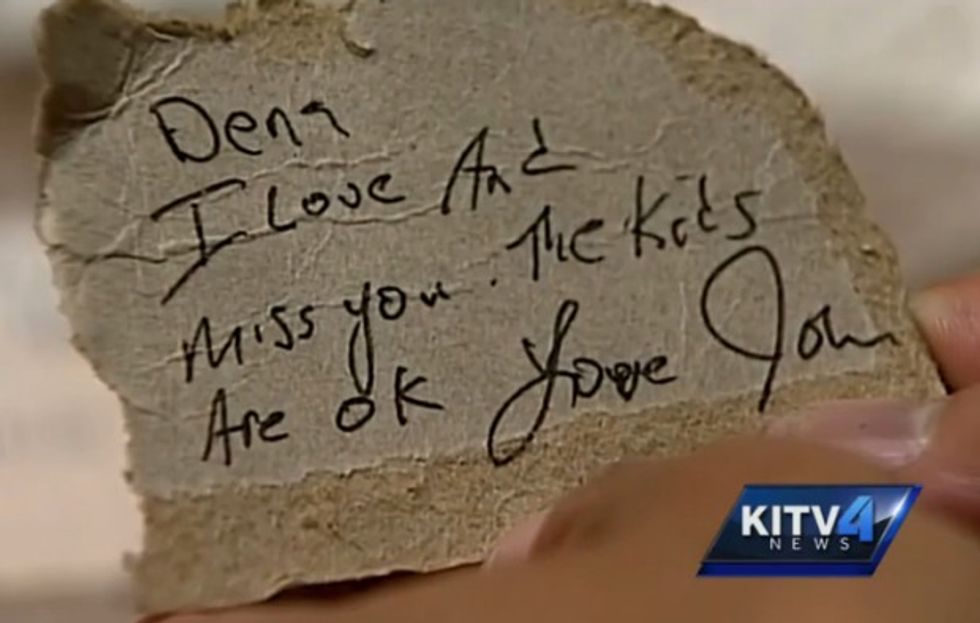 One of the prayers found inside the box (Photo credit: KITV-TV)
Tomiye plans to place additional prayer boxes in Hawaii and will also be traveling to the West Coast to work with churches there in an effort to launch similar efforts, the outlet reported.
She expanded upon her journey in an interview with the Huffington Post here.
Watch her talk about the experience below:
(H/T: KITV-TV)