Story by the Associated Press; curated by Zach Noble
—
LAKE MARY, Fla. (AP) — A man who shot at George Zimmerman during a confrontation along a busy central Florida road has been ordered by a judge to turn in his weapons and avoid contact with Zimmerman.
Matthew Apperson made his first appearance before a judge Saturday. The Orlando Sentinel reports he was released on $35,000 bond after being charged Friday with aggravated assault with a deadly weapon, aggravated battery with a deadly weapon and firing a missile into an occupied conveyance.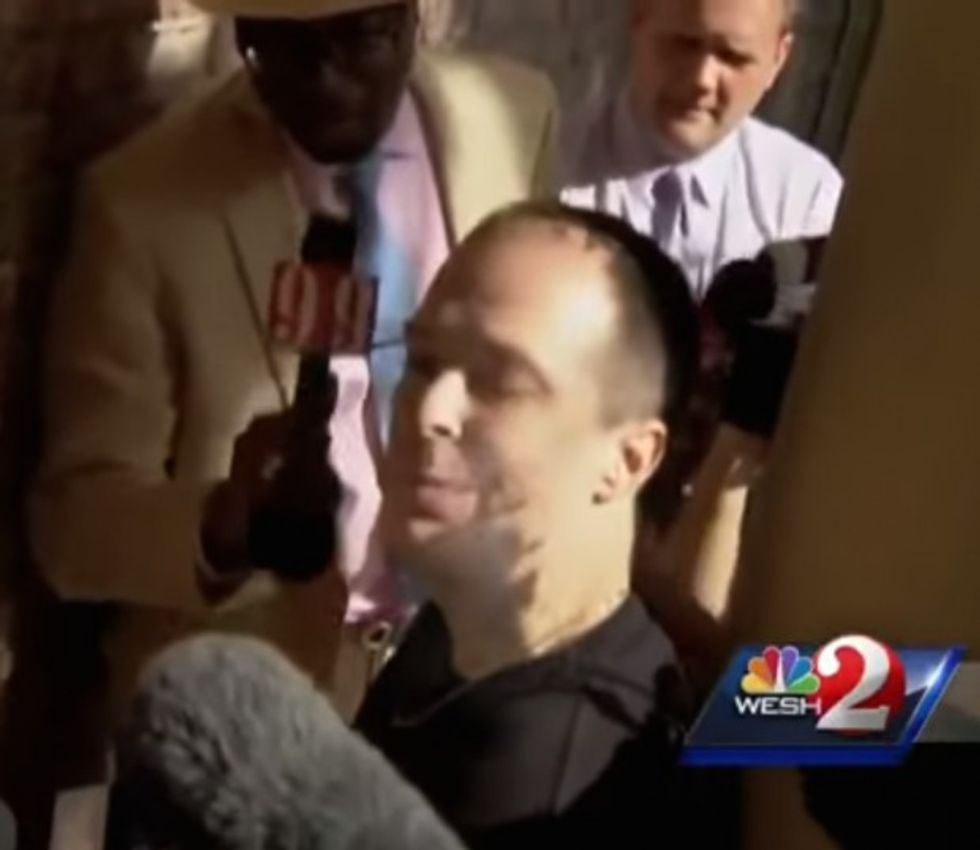 Matthew Apperson apparently blowing smoke at reporters on Monday. (Image via YouTube/WESH-TV)
Zimmerman's attorney said the former neighborhood watch volunteer was driving to a doctor's appointment Monday when Apperson intentionally fired his gun into Zimmerman's truck without provocation.
In this July 9, 2013 file photo, George Zimmerman leaves the courtroom for a lunch break his trial in Seminole Circuit Court, in Sanford, Fla. (AP Photo/Orlando Sentinel, Joe Burbank, Pool, File)
The passenger window of Zimmerman's pickup had a bullet hole in it, and Zimmerman suffered minor injuries from flying glass and debris.
Zimmerman and Apperson were involved in a road-rage episode last September.