Sen. Lindsey Graham (R-S.C.) said Monday he will formally announce his presidential plans for 2016 on June 1, but left little doubt about what they are.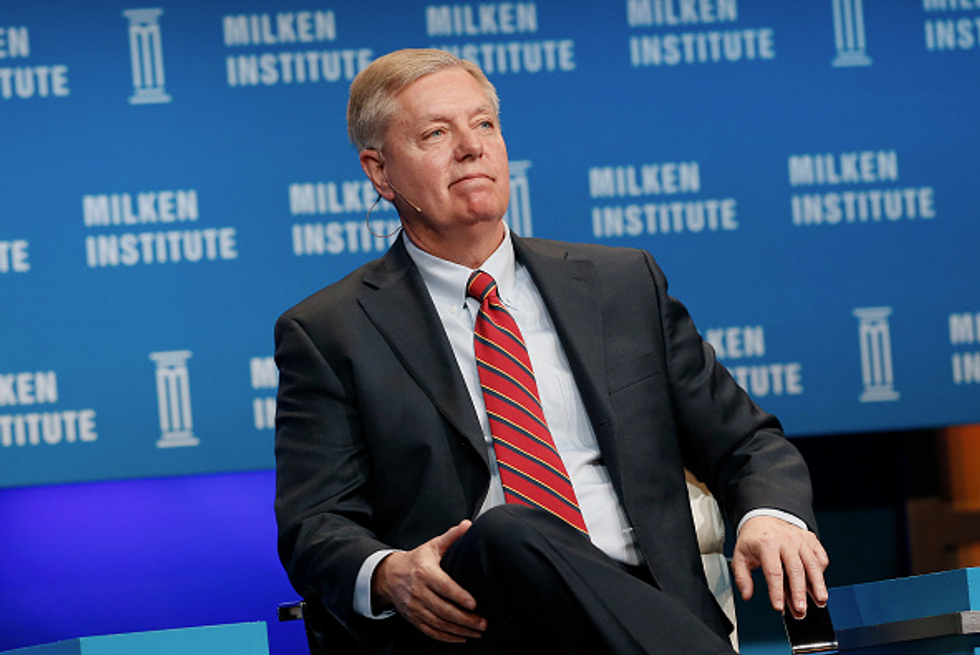 Sen. Lindsey Graham, a Republican from South Carolina, listens during the annual Milken Institute Global Conference in Beverly Hills, Calif., April 27, 2015. (Patrick T. Fallon/Bloomberg via Getty Images)
"I'm running because I think the world is falling apart," Graham said on "CBS This Morning."
Graham indicated he would make foreign policy the focus of his campaign, which he said he's "been more right than wrong" on.
"It's not the fault of others or their lack of this or that that makes me want to run. It's my ability in my own mind to be a good commander in chief and to make Washington work."
Graham, who said in January he was "testing the waters" on a run for the White House, said he would focus on bipartisanship, as well as take a hard line against radical Islam.
"I've been accused of working with Democrats too much. In my view, Democrats and Republicans work together too little and I would try to change that if I got to be president," he said. "And when it came to radical Islam, I would go after them before they come back here again."