If you wanted to get a sense of how many planes and helicopters the Navy's Air Systems Command had in one place, look no further.
The blog Contemporary Issues and Geography has organized nearly all the aircraft in this division by squadron.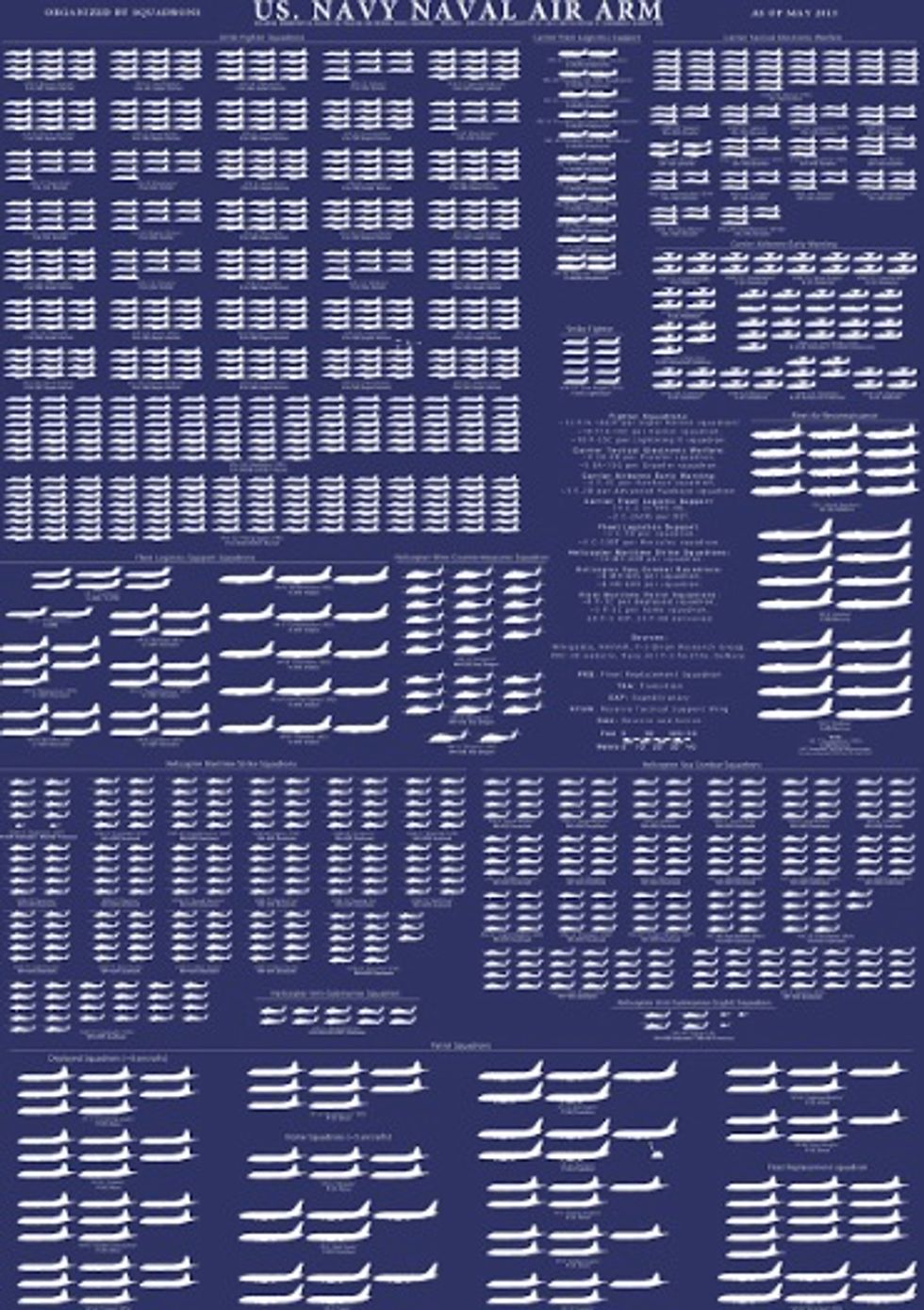 Image source: CIGeography
Below is a closer look, but check out the full image here to see more. In fact, if you like the graphic by Louis Martin-Vezian, a student at the Universite Lumiere Lyon 2 in France who produces the CI Geography blog, he's selling the work.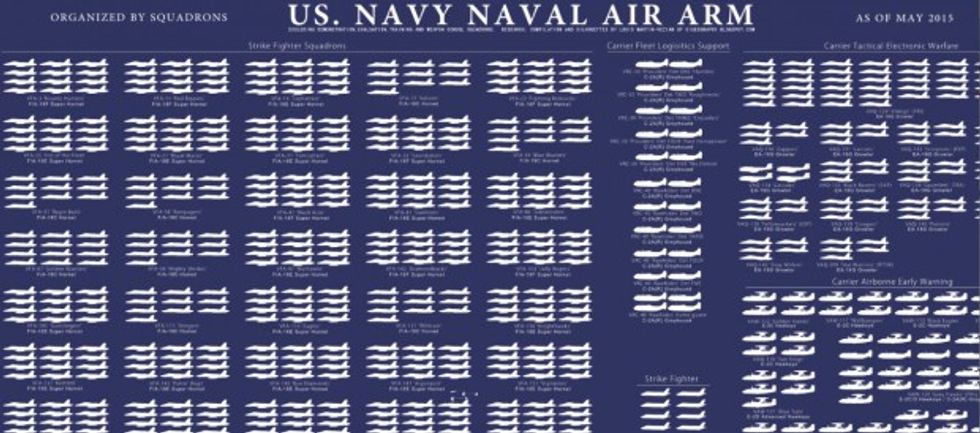 Image source: CIGeography
Tyler Rogoway for Foxtrot Alpha wrote that the only aircraft missing from the graphic are those from the Naval Air Training Command, the Blue Angels, Weapon school and reserve units.
Though not complete, "It's still a good overview of what the front line looks like for the US Navy's air arm," Rogoway wrote.
Martin-Vezian wrote that the "VP squadrons were very hard to represent, and I was lucky to find amazing data on the P-3 Orion Research Group."
Check out more of Martin-Vezian's work on his blog and on Facebook.