Students at Fremont High School in Ogden, Utah, got one last test during their graduation ceremony: Spot the painfully obvious typo on hundreds of graduation medals.
"Nobody at the school got eyes on it until it was too late," Nate Taggart, spokesman for the Weber School District, told the Ogden Standard-Examiner. "The first we knew about it was at the graduation ceremony. There wasn't any proof [of the design] approved in advance."
The mistake? Well, just see if you can spot it.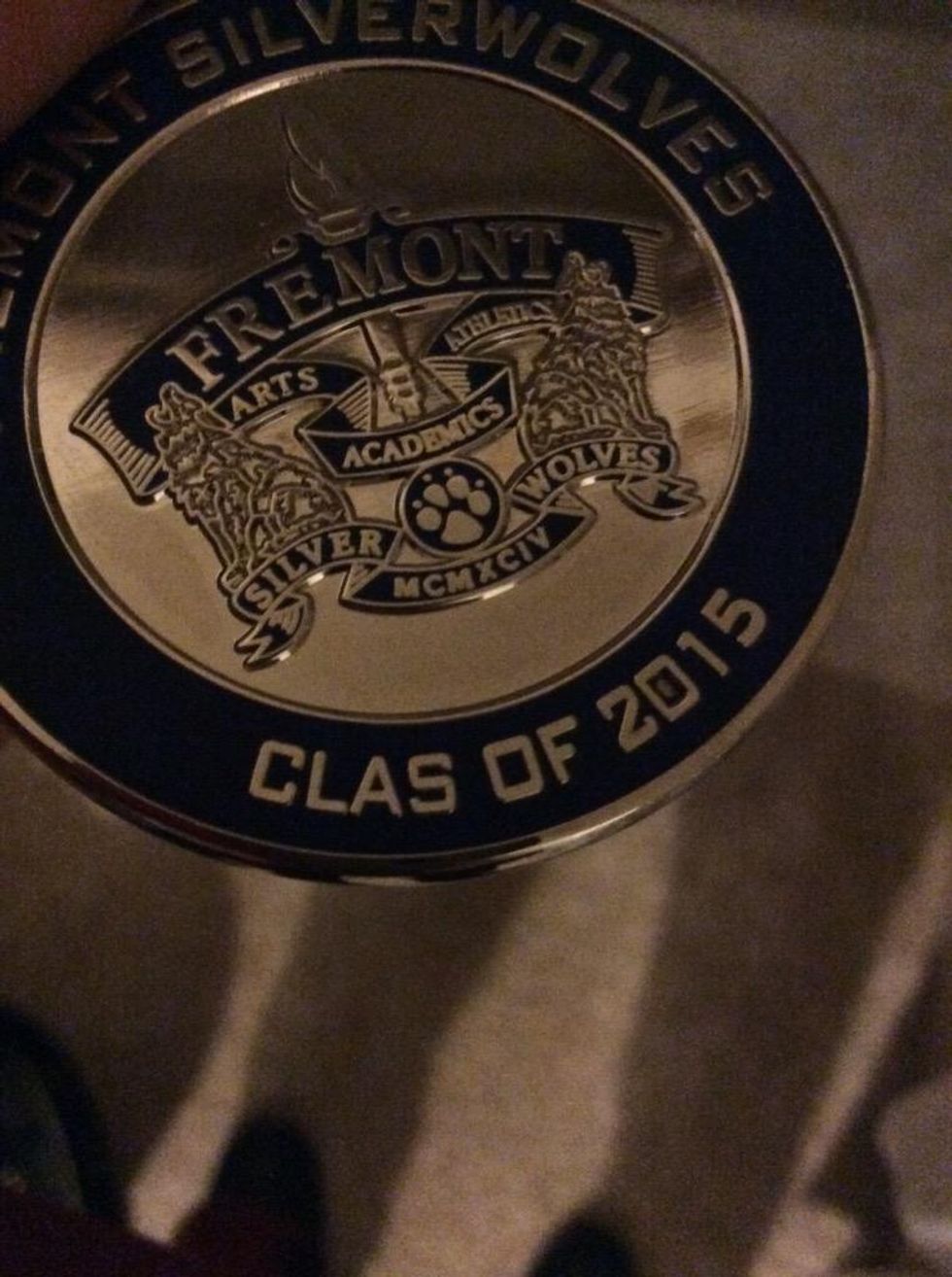 Image source: KSTU-TV
The medals sported the school seal with "Fremont Silverwolves" engraved around the top. At the bottom was "Clas of 2015."
That's "clas" – with only "s."
"It certainly doesn't overshadow an otherwise nice event and a great accomplishment," Taggart said. "It's just one of those little extras that students get at graduation."
Fremont Principal Rod Belnap told the Ogden Standard-Examiner that he didn't find out about the mistake until he'd already handed out half of them.
"It was a surprise. And you're shaking 620 hands," Belnap said.
Graduating senior Trent Thayne later tweeted KSTU-TV a photo of his medal, pointing out the error.
"Most kids didn't notice at first, but once it turned to social media, everyone found out," Thayne said. "But it really was just something that gave everyone something to laugh about and remember from our graduation."
But some didn't seem so amused.
Ben Pales, a businessman whose daughter Morgan graduated from Fremont this year, was flabbergasted by how such a glaring mistake could have happened.
"We have 10, 15 or even 20 sets of eyes check everything," Pales said of his own work. "I'm a little confused how this got through."
The medals were part of a $58 graduation package that included a gown, cap, tassel, medallion and diploma. Students were able to keep all but the gowns. Jostens, a Minneapolis-based company that sold the items to Fremont, maintains that it had little to do with the misspelling.
"Jostens sales representatives are independent and occasionally they may sell products not made by Jostens," spokeswoman Jill Teut told the Standard-Examiner. "In this instance, the representative opted to source a product from another manufacturer."
Despite who is technically at fault, Teut vowed Jostens would take "immediate action."
"In this particular case, all the senior students at Fremont High School will have corrected replacement product shipped directly to their homes on or about June 5th," Teut said.
(H/T: KSTU-TV)
–
Follow Jon Street (@JonStreet) on Twitter