Saida Grundy is scheduled to start work as an assistant professor of sociology and African American Studies at Boston University on July 1.
She's already gained national media attention for her fiery rhetoric, having tweeted that:
"white college males" are a "problem population" and "white masculinity" is "THE problem for America's colleges."
"Deal with your white s***, white people. slavery is a *YALL* thing."
"Every MLK week I commit myself to not spending a dime in white-owned businesses. And every year I find it nearly impossible."
Now she's facing new heat for a recently uncovered fact about her past: she criminally impersonated another woman in an act of "jealous[y]."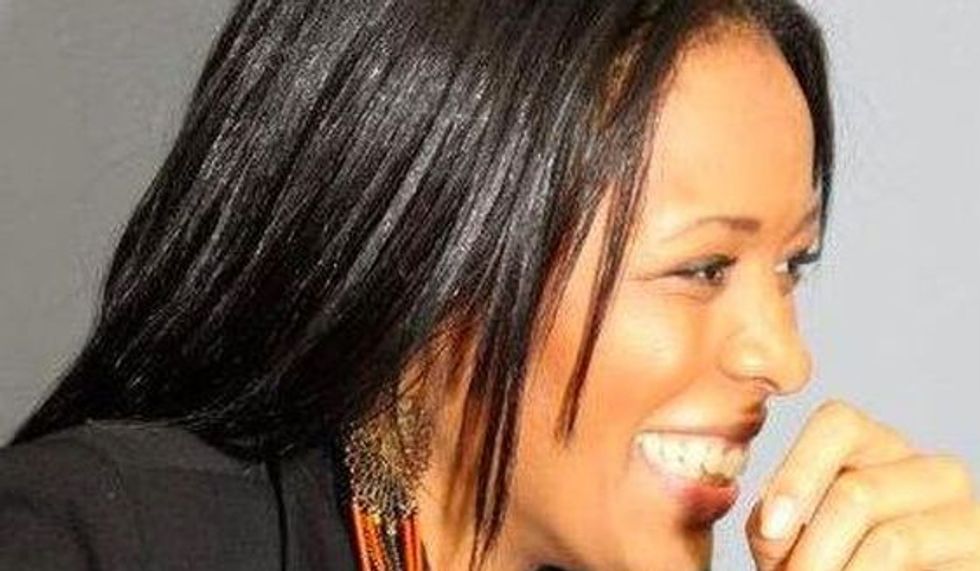 (Twitter, Saida Grundy)
As Boston.com reported, Grundy created a fake profile for another woman, using pictures taken from a man's email account, on the pornographic dating site Fling.com.
In the police report, Grundy is quoted as saying, "This was a jealous thing regarding another man."
Grundy created the fake profile in December 2007, but the other woman didn't discover it until June 2008, and she promptly called the cops.
Grundy faced felony charges of identity theft and using computers to commit a crime and a misdemeanor count of malicious use of a telecommunications service, Boston.com reported.
She got the felony charges dismissed by pleading guilty to the misdemeanor, and served probation until June 2009.
"When this incident occurred I was 24, and exercised the poor judgment of a heartbroken 24 year old," Grundy told Boston.com. "I took accountability then as I do now. I hold true to the lessons learned, and my life has since moved on."
Boston University still plans to have Grundy teach there.
"A number of years ago, when she was a student at the University of Michigan, Dr. Grundy made a mistake," a university spokesman told Boston.com. "She admitted the mistake, accepted the consequences, and brought closure to that case. Eight years later, we do not see any reason to reopen it."
—
Follow Zach Noble (@thezachnoble) on Twitter