NEW YORK (TheBlaze/AP) — Jacob Lindgren was surprised when his Triple A manager Dave Miley pulled him aside Saturday and told him the New York Yankees were calling him up.
"At first, I didn't take him serious," Lindgren said. "But then I was like, 'He's a pretty serious guy.'"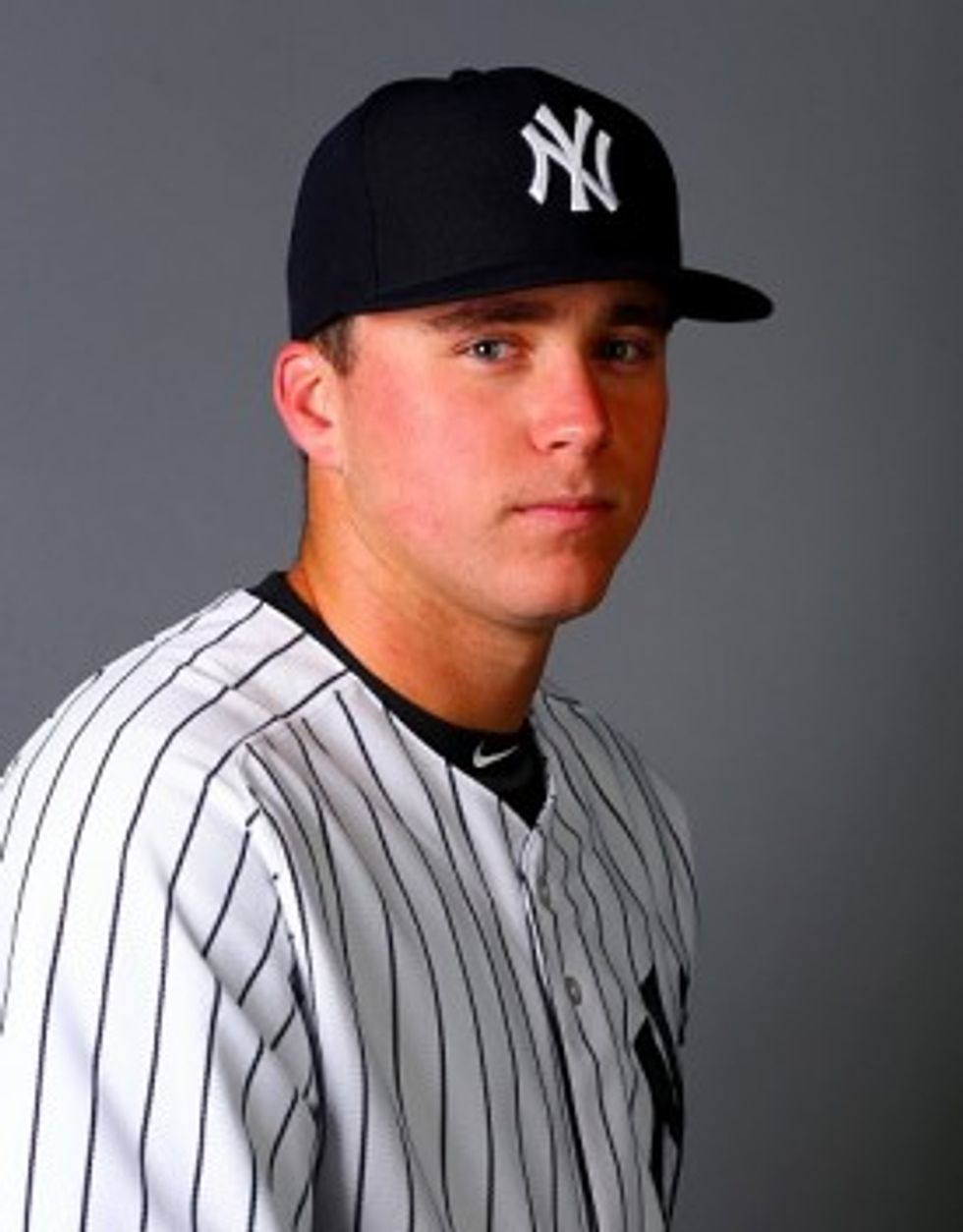 Jacob Lindgren #87 of the New York Yankees poses for a portrait on February 27, 2015 at George M. Steinbrenner Stadium in Tampa, Florida. (Image source: Elsa/Getty Images)
So Lindgren made his way from northeastern Pennsylvania to the Big Apple — a city he'd never before seen with his own eyes.
On Sunday he took a taxi from his Manhattan hotel and arrived at Yankee Stadium about seven hours before game time.
Here he was. Now on the iconic franchise that's featured the likes of Babe Ruth, Lou Gehrig, Joe DiMaggio, Mickey Mantle, Roger Maris, Reggie Jackson, and Thurman Munson.
But there was a problem for the highly touted pitcher.
"I didn't know how to get in," the 22-year-old said. "I was waiting outside the clubhouse, just knocking."
Then a telephone on a desk started ringing.
Lindgren had been spotted on a television monitor by a security man in another part of the ballpark.
So the left-hander — who signed with the team for big money, was highly regarded enough that he went to big league spring training this year and even got kudos from manager Joe Girardi — found himself answering the phone.
"Somebody called up and goes, 'Hey, who are you?'" Lindgren recalled a few hours later.
"My name is Jacob Lindgren. I just got called up," he remembered responding.
"And he goes: 'All right, we'll let you in.'"
That's how it goes sometimes, even for big-name prospects.
Lindgren's parents planned to be at Yankee Stadium for Sunday night's nationally televised game against Texas — they initially thought their son was joking about the call-up — along with his grandfather, an uncle and an aunt.
And it turns out Lindgren hit the field at an opportune moment. It was the day the Yankees were retiring beloved center fielder Bernie Williams' No. 51. Former pitcher Andy Pettitte and former manager Joe Torre were among those on hand.
"Get to meet the whole crew," Lindgen said with a smile.
This story has been updated.
—
Follow Dave Urbanski (@DaveVUrbanski) on Twitter