When Marine veteran Monifa Sterling arrived to work one day in May 2013, she found that the three copies of the inspirational Bible verse that she hung in her workspace had been torn down and tossed in the trash, according to her attorney.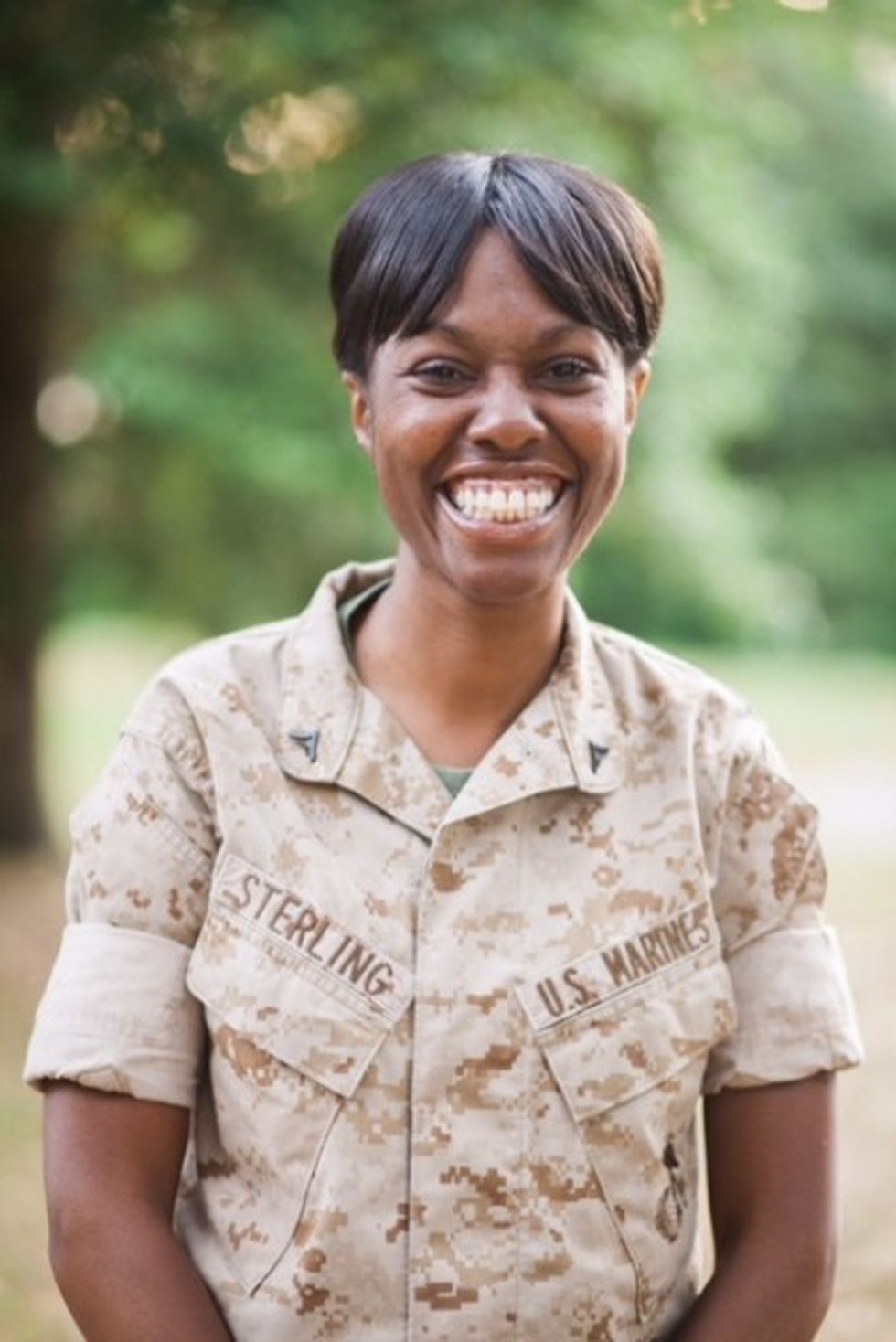 Monifa Sterling (Wynona Benson Photography/Courtesy of Liberty Institute)
Sterling had previously refused to remove the scripture reference from Isaiah 54:17, defying her supervisor's request — an act that reportedly played a role in the military's decision to punish her.
The verse at the center of the dispute reads, "'No weapon forged against you will prevail, and you will refute every tongue that accuses you. This is the heritage of the servants of the LORD, and this is their vindication from me,' declares the Lord."
Sterling is now appealing a resulting February 2014 court-martial conviction at Camp Lejeune in Jacksonville, North Carolina, which included a reduction in rank from lance corporal to private as well as a bad-conduct discharge.
It was after Sterling, who is a non-denominational Christian, created her own version of the verse — "No weapon formed against me shall prosper" — and posted it to serve as an inspirational reminder of her faith that her problems began, according to Michael Berry, an attorney at the Liberty Institute, the conservative legal firm that represents her.
"Her supervisor — who just so happens to be her former drill instructor — saw the verses and told her to take [them] down, and she asserted that she believed it was her First Amendment right to put those up," Berry said.
Sterling protested that others had sayings of their liking in their work spaces, but her staff sergeant reportedly responded by taking aim at the tone of the verse she had selected.
The veteran later testified that other Marines had been picking on her and that she had posted three copies of the verse in an effort to seek encouragement and inspiration and to affirm that the bullies wouldn't get her down.
In the end, she decided not to remove the verses as the commander had demanded; the next day, they were gone when she arrived to work.
"She returned to work to find that the verses had been torn down and thrown in the trash ... she was a little offended by that," Berry said. "She just reprinted them and put them back up. For that conduct, the Marine Corp. decided to punish her with the crime of disobeying a superior and she was convicted of court martial."
Months after the Bible verse spat, Sterling was also accused of additional acts of defiance in scenarios that Berry called "very, very minor technicality-type offenses," including her assumption that she did not need to wear military dress uniforms after a doctor treated a back injury and told her that it would be difficult for her to do so.
Court documents include claims that she repeatedly defied orders surrounding other matters as well.
That said, Berry told TheBlaze that Sterling did not have a history of problems in the military before the debate over the Bible verse, and that these incidents were small and came after her issue over the Bible verse. He's hoping to convince the Court of Appeals for the Armed Forces — a court that is equivalent to a federal circuit — to hear an appeal of the case.
The Navy-Marine Corps Court of Appeals previously denied hearing an appeal, noting that it was understandable to assume that the verse wasn't posted for religious reasons, the Washington Post reported.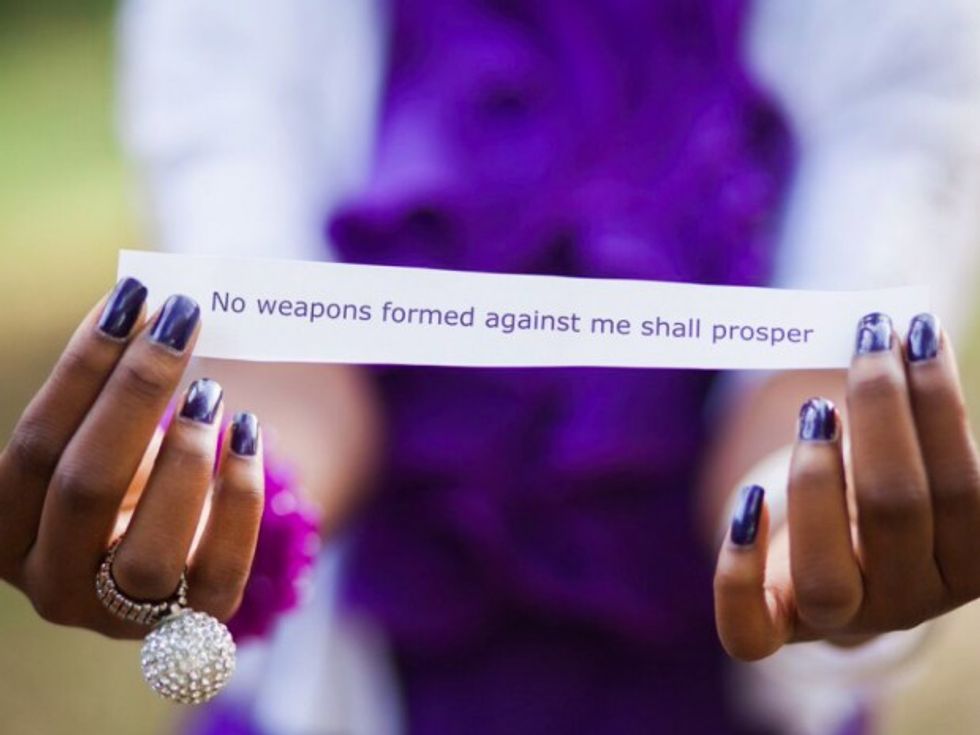 Monifa Sterling (Wynona Benson Photography/Courtesy of Liberty Institute)
But Berry argues that the act was most definitely religiously motivated and that his client is protected under a 1993 federal law that protects and upholds religious freedom. 
"This case is very important from a precedent setting standpoint ... correcting what's clearly a wrong," he said, noting that it will also test the application of the Religious Freedom Restoration Act when it comes to protecting religious members of the military. "It's the first case that I'm aware of [that will test[ whether or not and how RFRA applies to service members who have sincerely held religious views."
For now, Sterling is living in Jacksonville, North Carolina, where she is struggling to find employment outside of the military. She is no longer active duty, nor is she receiving funds from the government — and will not be able to receive benefits as a veteran.