A Florida man was fishing from his kayak when felt something huge on his line — but not even he could've known just how massive of a fish he was about to reel in.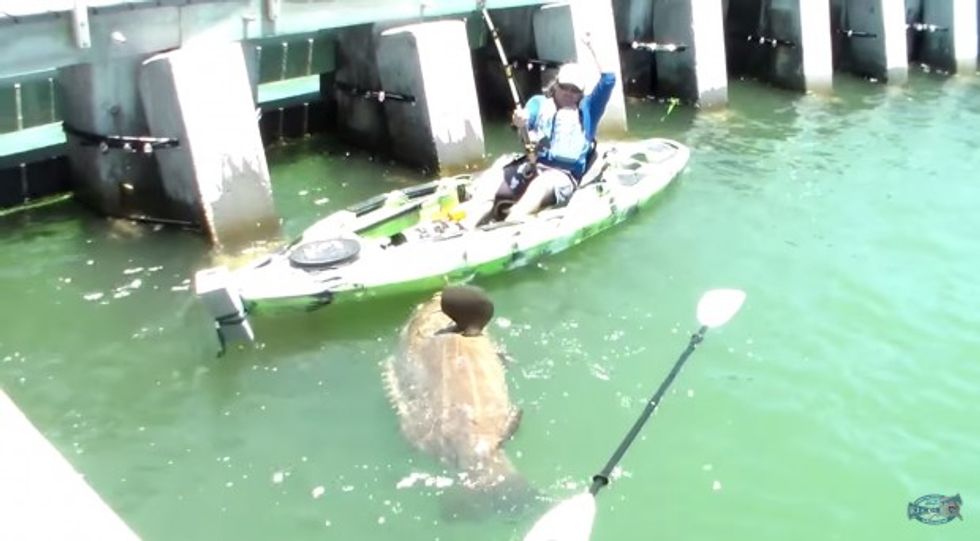 Screengrab via YouTube
The man, Jon Black, struggled to reel in the fish, but eventually got to see his prized catch: a 83-inch, roughly 552 pound grouper fish. At one point, the creature is seen on video snapping the fisherman's rod, but he seemed too excited to care.
"He broke the rod!" Black exclaimed. "Oh, Jesus!"
Officials in Florida are calling it the "largest bottom fish ever caught from a kayak" in Sanibel, Florida, WVUE-TV reports.
The best part is Black's genuine reaction to his monster catch was caught on video:
Because "goliath groupers" are an endangered fish, Black said he had the fish measured and then released in compliance with the law.
---