During a wedding, the bride and groom are supposed to be the center of attention at all times.
So it's understandable that the Internet is stunned by a photo uploaded on Reddit this week showing a man proposing to his girlfriend at another couple's wedding.
The photo, titled "Any girl's wedding nightmare," has been viewed over 1.4 million times.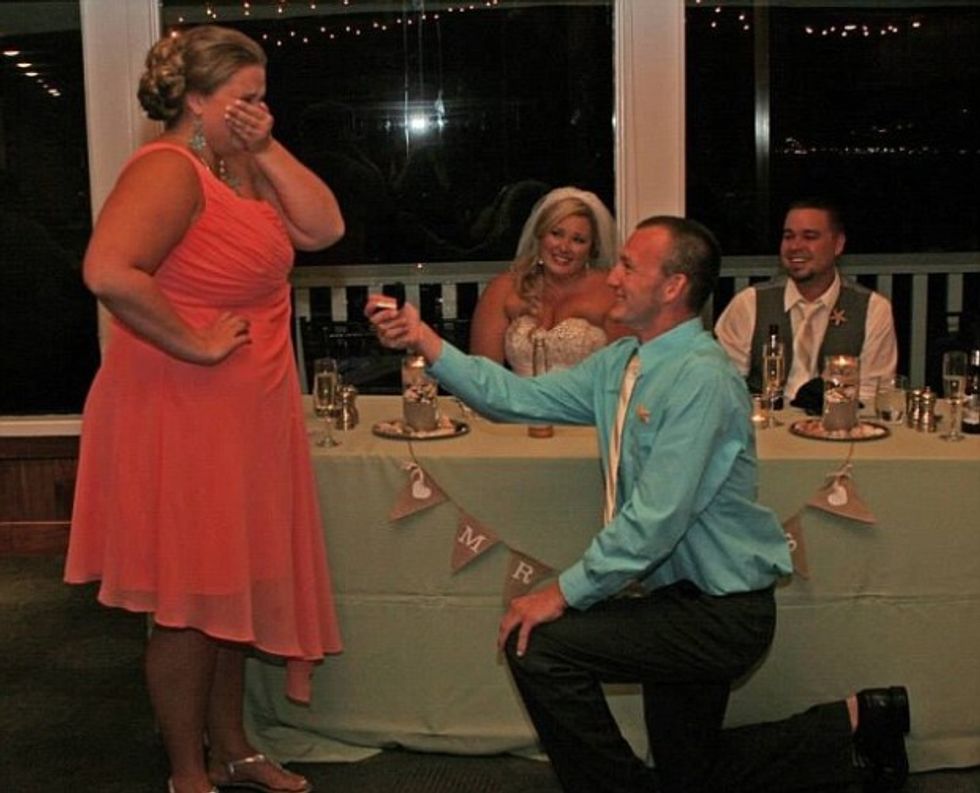 Reddit
Many viewers noted the look at the bride's face. "Her smile says 'congratulations,' her eyes say 'that (expletive),'" one user wrote.
"They've got one day which is all about them, you jerk," another person reacted.
It is unclear when the photo was taken or if the bride and groom were aware of the proposal stunt.
William Hanson, author of "The Bluffer's Guide To Etiquette," told the Daily Mail that it "doesn't make it any better" if the couple cleared it in advance with the bride and groom because "you should not ask in the first place."
"If you can't stand the limelight being on other people then weddings are perhaps not for you," he added.
(H/T: Daily Mail)
---