"This is why we can't have nice things," wrote one commenter on Reddit after seeing the collision.
Dash cam footage from what appears to be Poznan, Poland, shows the "instant karma" that follows when a driver in a new-looking Audi revs around another car and swings across multiple lanes of traffic at a red light.
Things start OK for the Audi...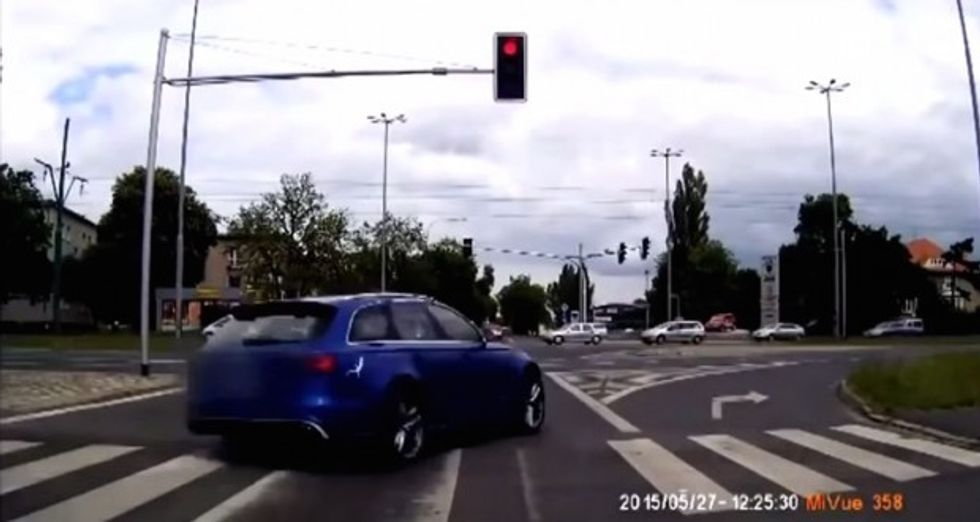 Image via YouTube
...but as the car starts to make a right turn on red, the driver gets a big surprise: a train.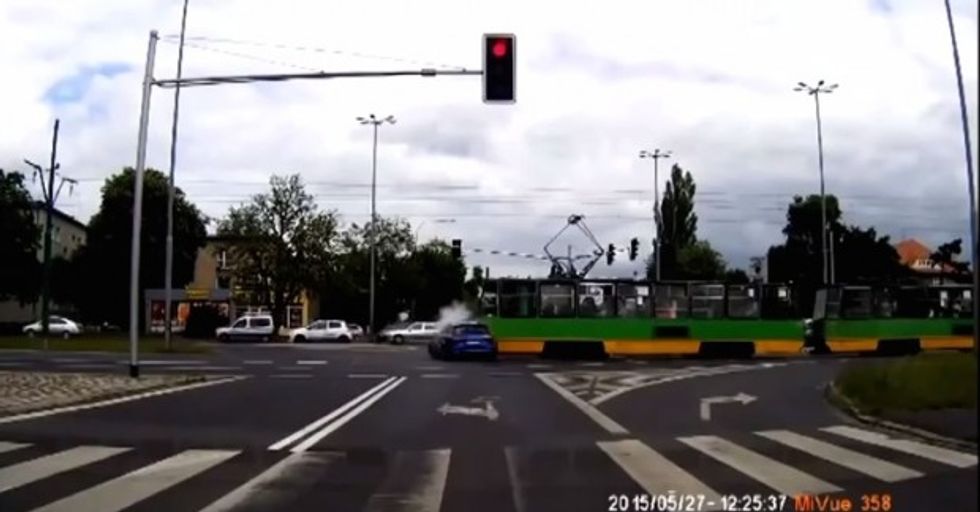 Image via YouTube
A commenter on Reddit said local rumor was that the expensive car was out on a test drive — the collision took place a mile from a high-end dealership — and the owner of the dealership may have been behind the wheel.
TheBlaze was unable to substantiate the rumor, though the map below seems to confirm the proximity of the dealership and the collision site.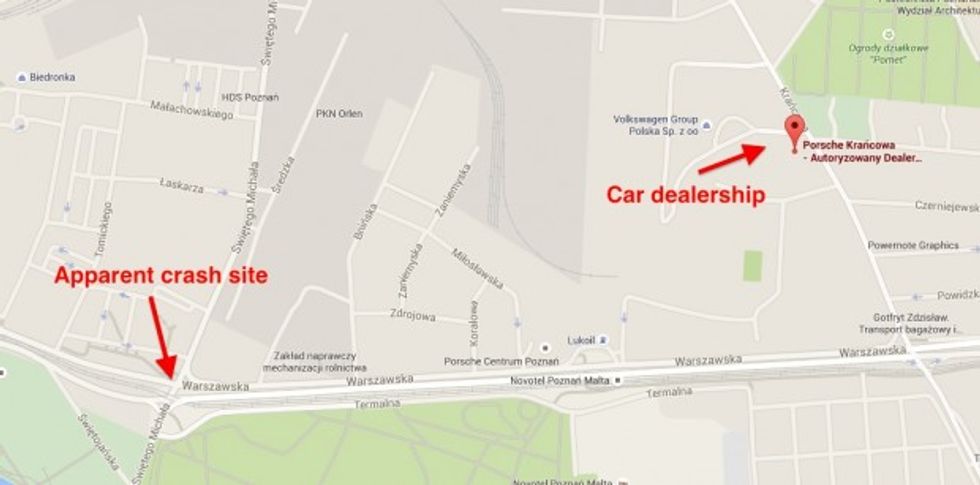 Image via Google Maps/Reddit/TheBlaze
See the collision below:
—
Follow Zach Noble (@thezachnoble) on Twitter