A man has been arrested and charged with animal cruelty after he allegedly taped a 15-month-old Staffordshire Bull Terrier mix's muzzle shut for days. The suspect was issued a $50,000 bond on Tuesday.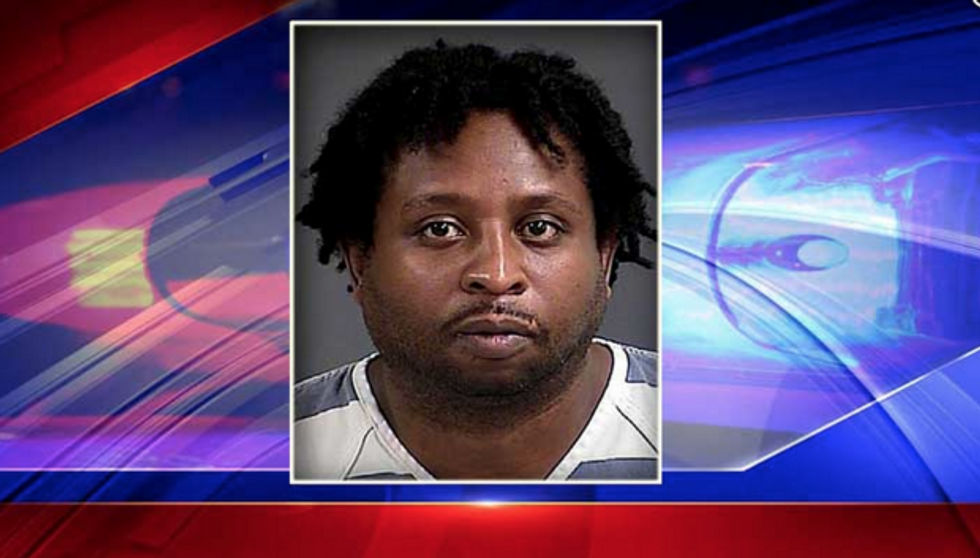 Al Cannon Detention Center/Screengrab via WCSC-TV
Police reportedly arrested William Leonard Dodson on Monday night, several days after the dog, named Caitlyn, captured the hearts of animal lovers across the country. The dog was found with her muzzle clamped shut with electrical tape, causing serious health concerns.
A veterinarian's medical report stated that the dog's muzzle was "markedly swollen with evidence of tape around its muzzle," and the animal's tongue as "significantly swollen, significantly bruised, discolored (dark purple) and oozing blood."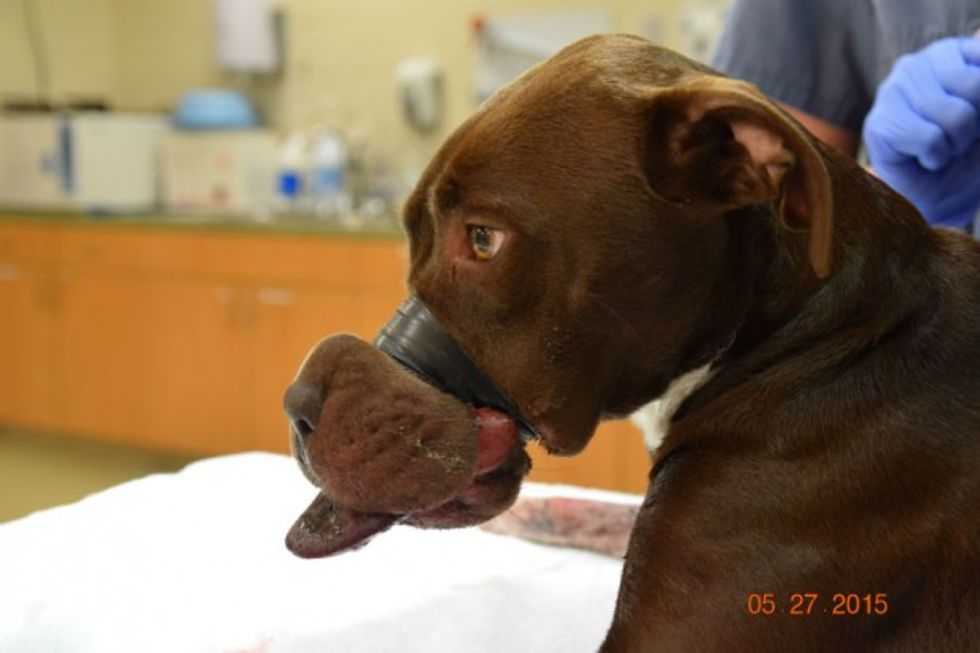 Photo: Charleston Animal Society

In addition to the animal cruelty charge, Dodson is also required to surrender a second dog at his home.
WCSC-TV has more on the case:
Court documents allege Dodson purchased the dog, which was known as "Diamond" at the time, for $20 on May 25. A witness who said she sold him the dog told investigators Dodson approached the woman who sold him the dog and said he had taped the dog's face with electrical tape because she would not stop barking. The witness said Dodson was laughing about the claim, court documents state.

Dodson also reportedly told the witness he had chained the dog in his front yard but that the dog had broken free and escaped, the affidavit states.

The dog was found the following day, Wednesday morning, on someone's doorstep with electrical tape wrapped around her muzzle.
As for Caitlyn, she is doing better and already has several interested adopters. However, the dog continues to recover will be "permanently disfigured and permanently disabled."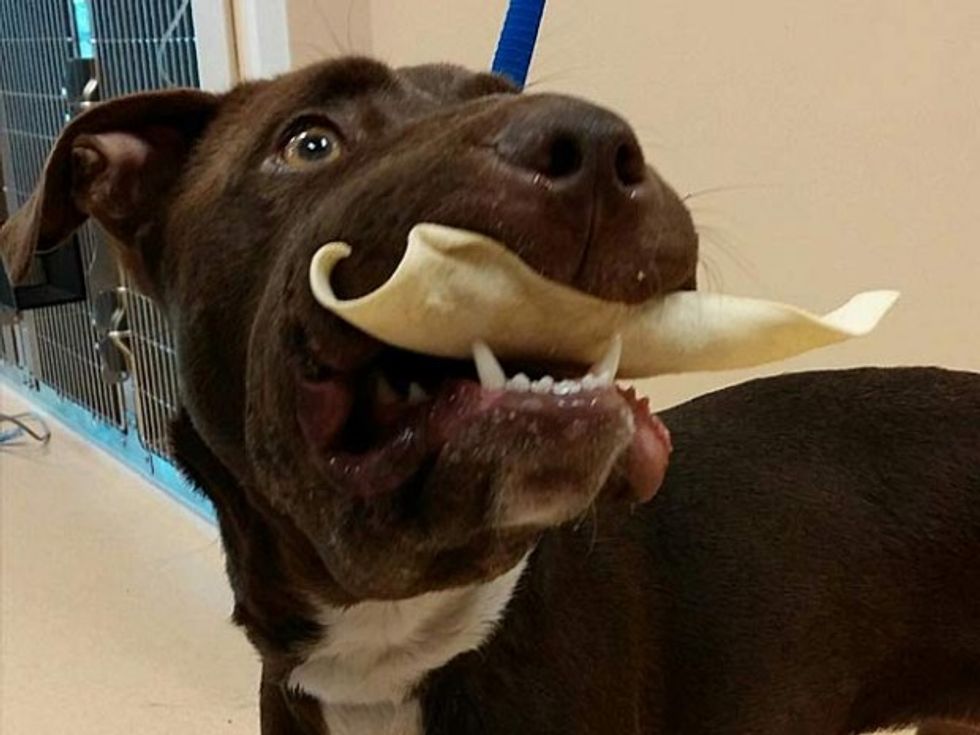 Photo: Charleston Animal Society

Dodson, who was serving probation for possession of a firearm by a convicted felon, now faces up to five years in prison and up to a $5,000 fine.
---