Montana Highway Patrol received a call about someone who was driving erratically on Interstate 90 recently. When troopers responded and saw what was inside the vehicle, they then understood why the car was all over the road but still gave the driver a citation.
According to MHP, the driver was transporting five hives with thousands of bees on May 22. The driver apparently told troopers who pulled him over the bees were Russian honeybees and were harmless.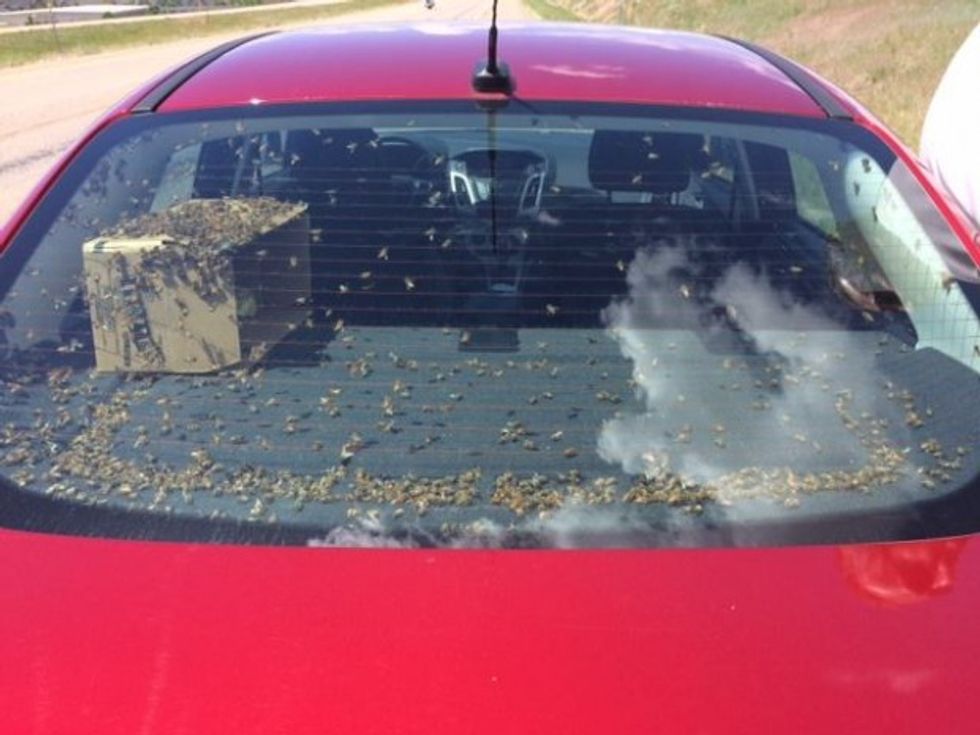 Image source: Montana State Patrol/Facebook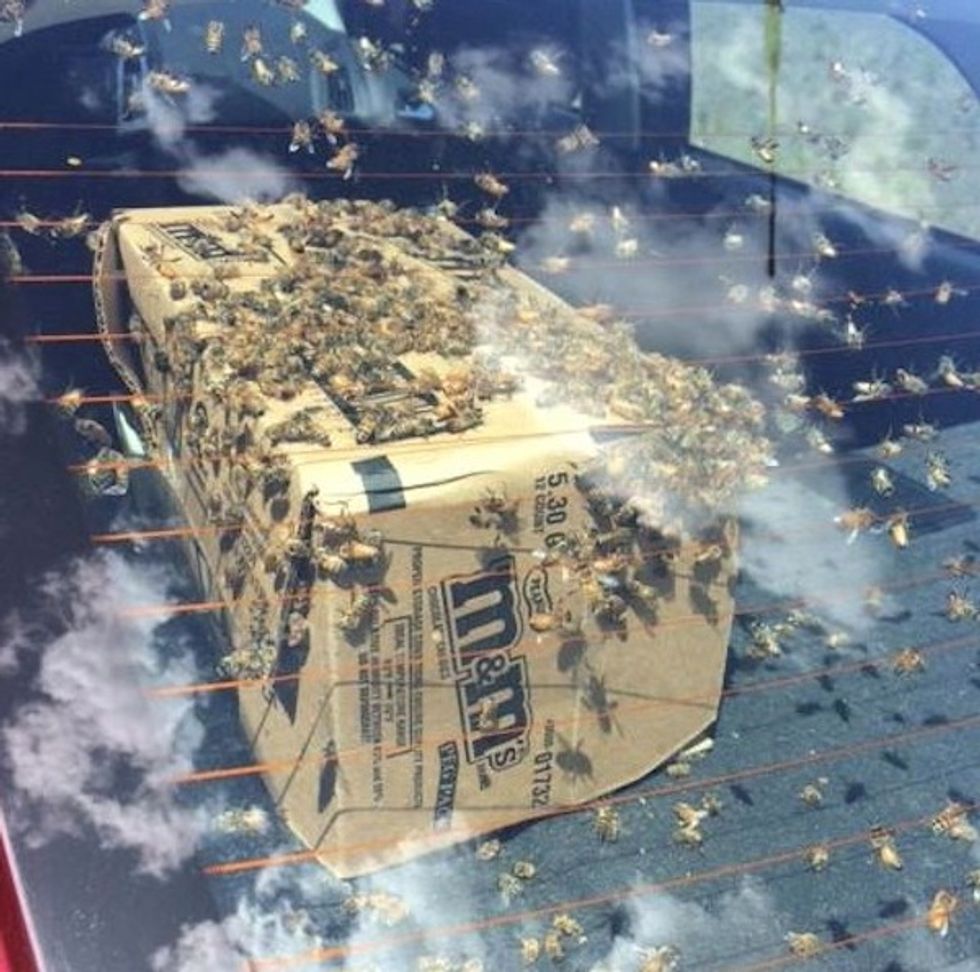 Image source: Montana State Patrol/Facebook
Though MHP said in its notice about the incident posted to Facebook over the weekend that the driver didn't need a permit to transport the bees, an expert said it was an unsafe method. The driver was given a citation for careless driving.
Russian honeybees, according to North Carolina State University, are resistant to some of the parasitic mites that afflict other types of bees. The university describes them as generally "gentle, less defensive; not likely to sting."
—
Front page image via Anne Kitzman / Shutterstock.com.