Student drivers are likely have a lot of fears and apprehensions as they head out on the road. While they might be worrying about what they, as an inexperienced driver, might hit, being hit, let alone being hit by something that isn't a car, is probably far from their mind.
But that's exactly what happened to a young man in the U.K. last week.
John O'Neill, a driving instructor in Liverpool, and his student Edward were parked on the side of the road when a cyclist with his helmeted head down facing the pavement slammed right into the car. Hard.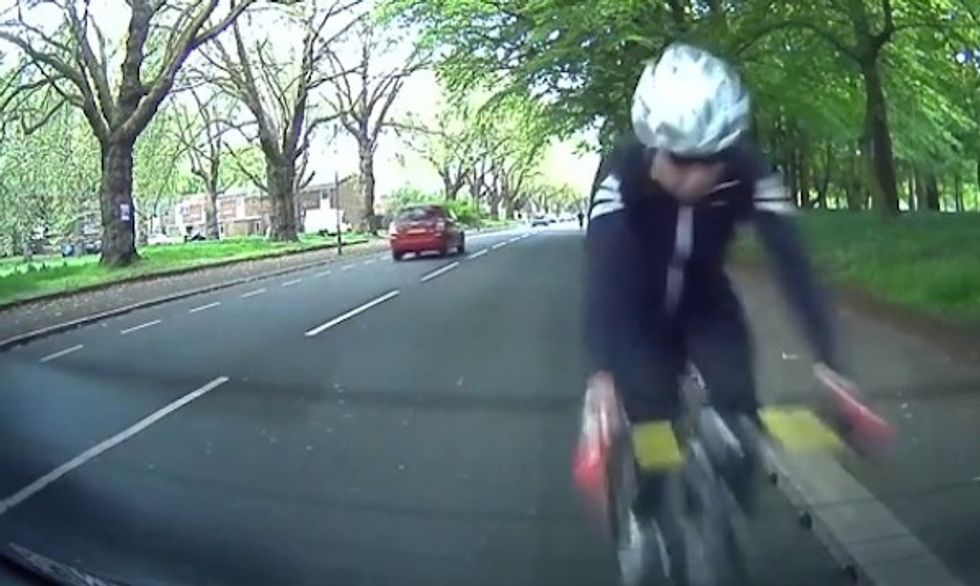 Image source: YouTube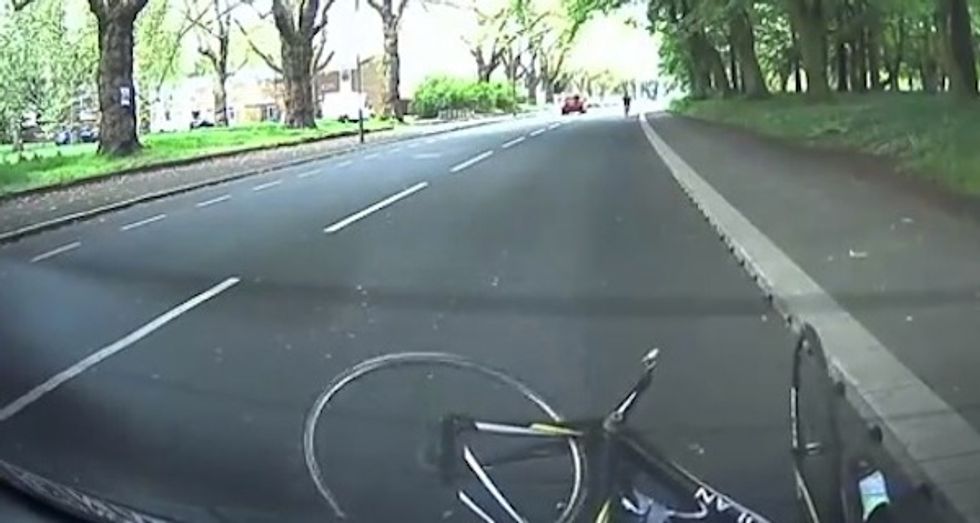 Image source: YouTube
O'Neill quickly got out of the car to make sure the spandex-clad cyclist was OK. Despite his face "pouring with blood," as O'Neill put it, the cyclist seemed otherwise unharmed, though his pride was surely bruised.
The instructor had the dashcam in the car rolling and captured the whole incident on camera. Once back in the car, the cyclist on his way, O'Neill and the student shared a laugh about the unusual accident.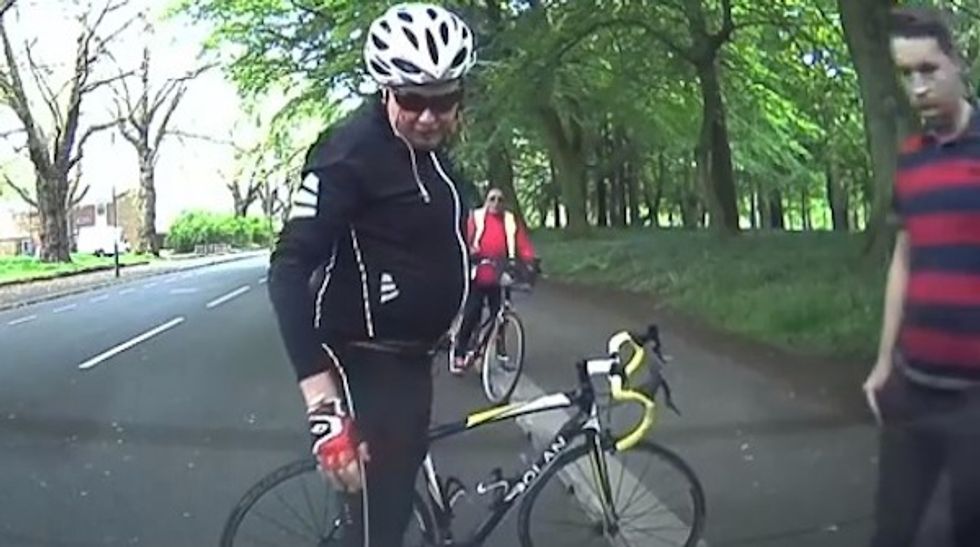 Image source: YouTube
"That a first?" Edward laughed. "I was trying not to laugh while he was still there. Oh my God that was so funny."
"I mean, it's not like we're invisible is it?" O'Neill asked.
"No, it's a big blue car," Edward said. "And there's like literally no other cars around."
Watch the footage (Content warning: some strong language):
(H/T: CarScoops)