A child from the Philippines is being called "the unbreakable boy" after video seemingly captured him being run over by a van, only to have him immediately stand up and walk away.
The video was originally captured by CCTV cameras before being posted on LiveLeak.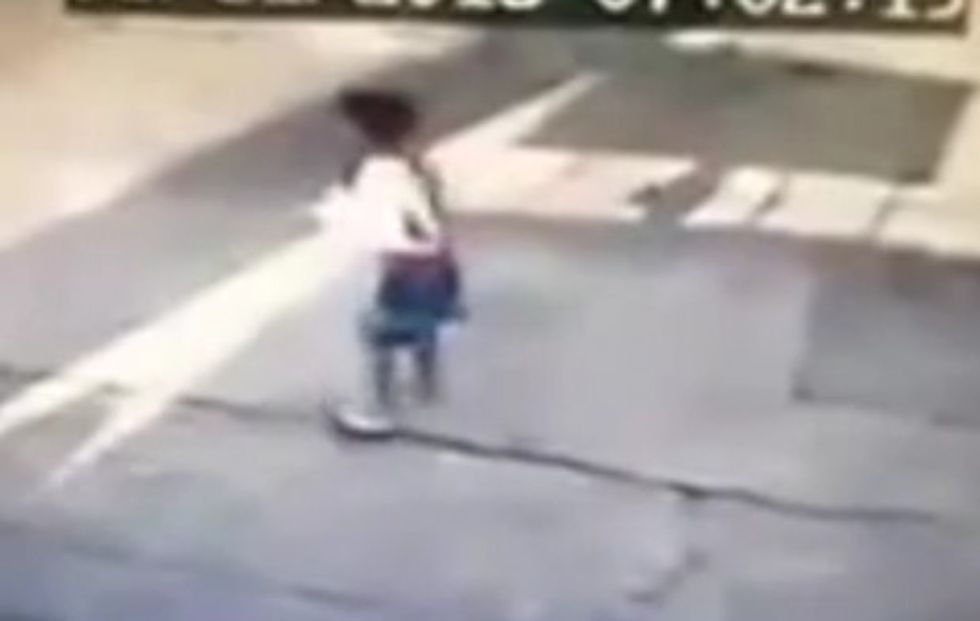 Image via LiveLeak
The driver of the van continued driving as though nothing happened, but onlookers immediately rushed to the assistance of the young lad.
The U.K. Mirror reported that the child was taken to the hospital with non-life threatening injuries, and police are still searching for the van's driver.
You can watch the terrifying video, below: