A filmmaker recently walked around the Cedar-Riverside neighborhood in Minneapolis, asking Muslims about Shariah law, their views on insults to the Prophet Muhammad and their cultural preferences.
At the beginning of the nearly five-minute video, filmmaker Ami Horowitz explained in a voice-over that it has been reported that dozens of individuals from the community have left to join terror groups abroad, so he wanted to "find out what is going on."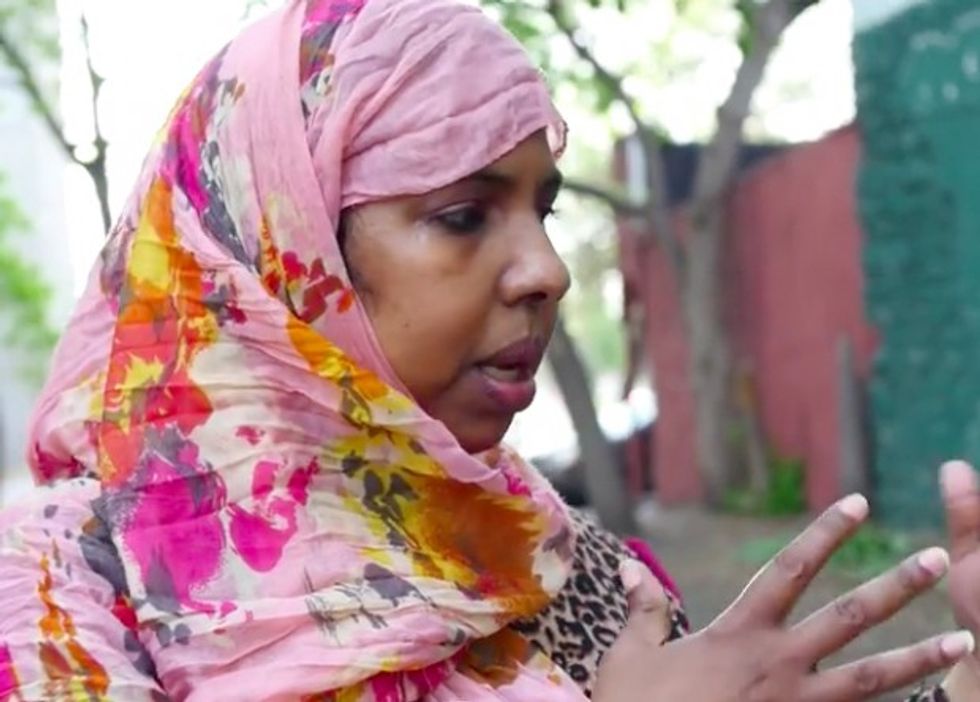 Image source: YouTube
Horowitz started with people's views on U.S. law versus Shariah law, asking, "Do you feel more comfortable living under American law or ... Shariah law?"
Numerous interviewees in the edited video said they'd prefer the latter, with one man proclaiming, "I'm a Muslim. I prefer Shariah law."
A little boy whom Horowitz interviewed then seemingly launched into an explanation of what Shariah law calls for, though it's not clear whether the child was speaking in favor of an ideal or explaining how some Muslims strictly interpret Islamic regulations.
"Shariah law, it says that if you steal something, they cut off your hand. So, basically they can leave their stores' doors open," the boy said. "Nobody is going to steal anything, because the Shariah is so tight. Usually they don't do anything. The smallest things usually have big consequences."
When the questioning shifted to Muhammad, some people made clear that they believe it should be illegal in America for anyone to insult the prophet, saying that such a provision would be "better" than the current allowance to do so at will. Some also indicated that they understand why certain individuals react so fervently when the prophet is maligned.
"I'd rather live in a Muslim country with my people," one man admitted, with others offering up similar sentiment.
Horowitz captured attention last year when he conducted a social experiment involving an Islamic State flag and an Israeli flag on the University of California, Berkeley campus.
First, he waved an Islamic State flag while shouting statements supportive of the terrorist group and critical of the United States. He then switched to the flag of Israel and condemned Hamas, also a terrorist group.
The Islamic State flag demonstration appeared to result in essentially no confrontations, according to the footage published. One person even told Horowitz "good luck" and others seemingly expressed support for his cause.
However, when he began waving the Israeli flag, he was met almost immediately with angry students who accused the Jewish state of being "killers," tyrannical and guilty of genocide.
Read more about that here.