What Thomas Kennedy recently discovered on his kitchen wall carried a certain ominous feeling straight out of a murder mystery or horror film.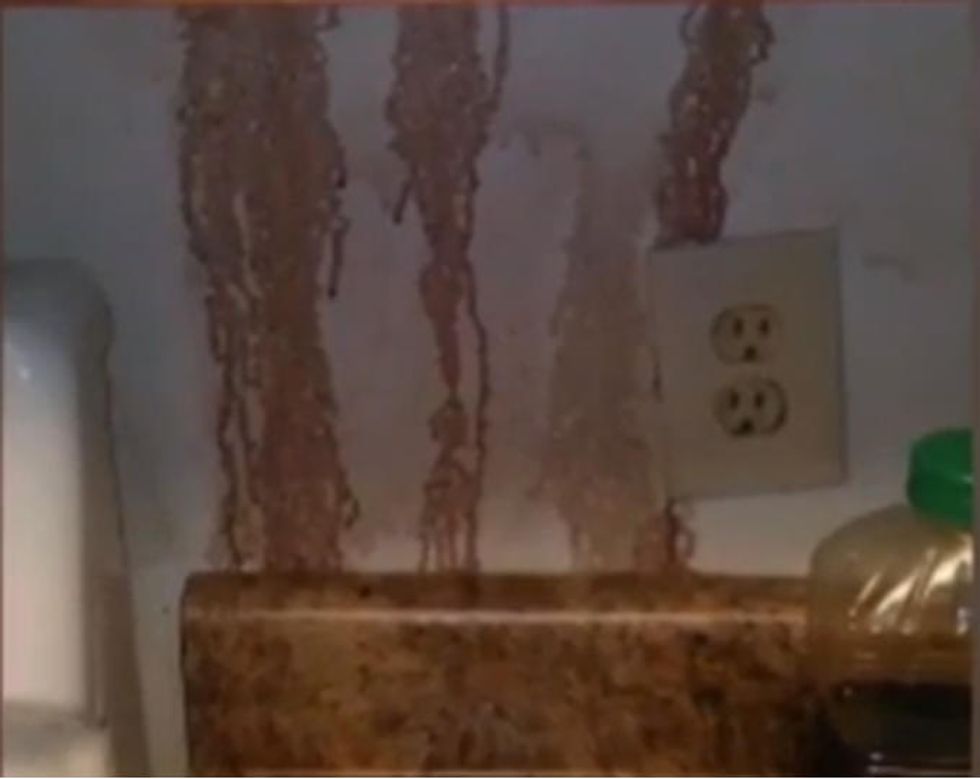 Image source: KOCO-TV
Blood stains, which he tried to scrub off, kept resurfacing in his Midwest City, Oklahoma, apartment unit, where Kennedy lives with his wife and children.
"I got a sponge and I wiped it. Soon as I wiped it, it started coming down again," Kennedy told KOCO-TV.
The tenants first noticed the liquid oozing out of the walls in late-May and called police when the stains kept coming back.
Kennedy said officers then came into his apartment, looked at the walls and gave him a shocking diagnosis.
The officers told Kennedy, "This is blood."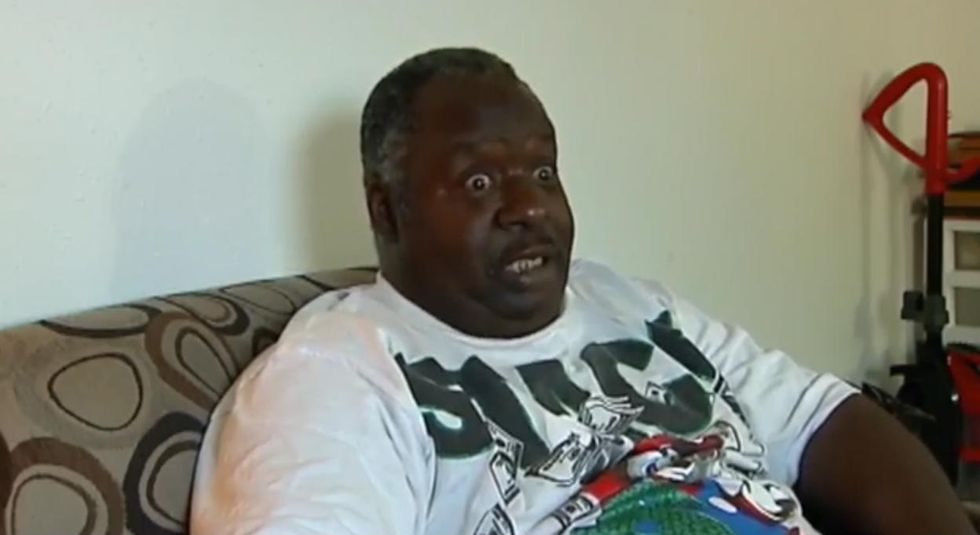 Image source: KOCO-TV
Trying to find where the blood was coming from, the Midwest City Police Department went upstairs and found Kennedy's neighbor lying on the floor, dead, with a crack in his skull.
Kennedy said police told him it appeared that his neighbor had fallen. The neighbor, who was not named, is believed to have died of natural causes but it isn't clear when he passed away.
Kennedy and his family have been moved into another apartment unit while biohazard crews strip his old apartment of the contaminated walls and ceilings.
(H/T: Daily Mail)
–
Follow Jon Street (@JonStreet) on Twitter