There's probably plenty of us who fear what may happen if we complain about food or service at a restaurant. Well, that fear became a reality for one man at a Chili's restaurant in New York state. And police even got involved and used DNA evidence to bring the perpetrator to justice.
Back in July of 2014, Ken and Julie Yerdon had dinner at Chili's in Clay, New York. They experienced a few problems with their meal -- missing potato chips and undercooked food. The Yerdons complained to their server.
"We weren't rude or anything," Ken told ABC News. The couple maintains they even left a tip for their waiter, Gregory Lamica.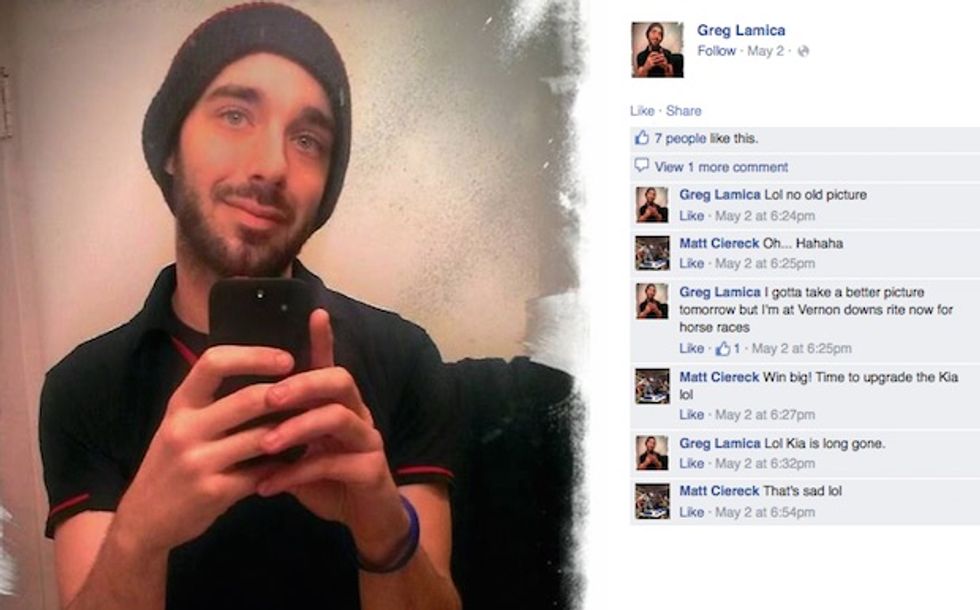 Image source: Facebook
Before they left the restaurant, Ken asked for his soda to be refilled and Lamica took the cup into the kitchen and returned with a "to-go cup." After taking a few sips from the straw, as he put the soda inside his car's cup holder, the top popped off, revealing what Yerdon suspected to be spit.
But it wasn't just saliva.
"It wasn't regular spit either," he told Syracuse.com. "It was definitely a loogie." He snapped a photograph of the suspicious soda.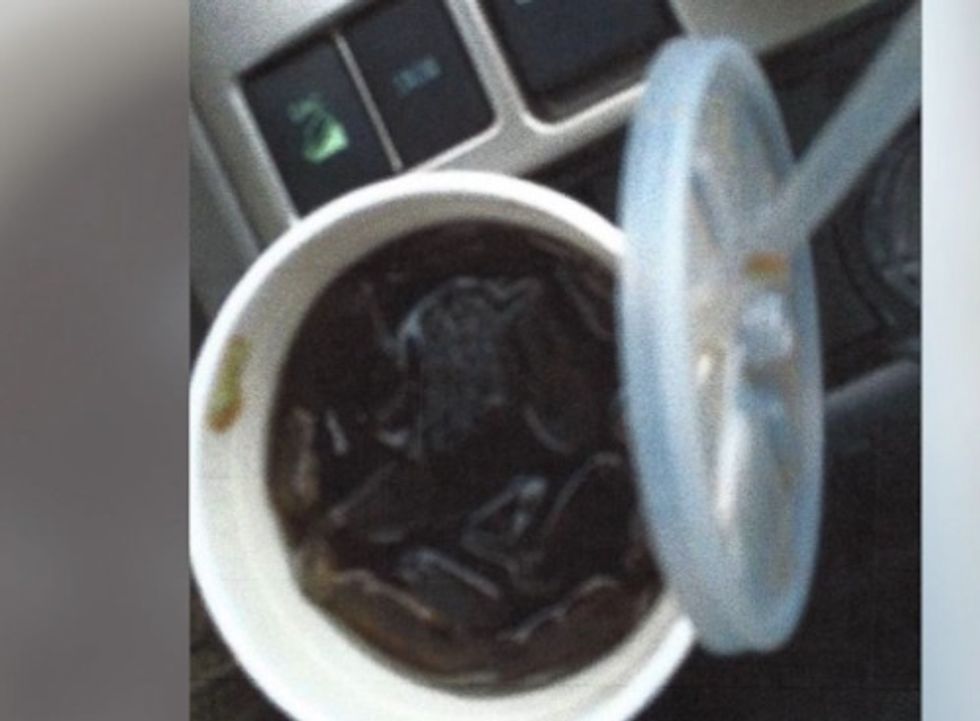 Image source: ABC News / Ken Yerdon
The angry diner reportedly drove his wife and child home and returned to confront the restaurant's management. As the Yerdon's tell the story, management at the restaurant would not allow Ken to speak with the employee suspected of spitting in the drink. Instead, they refunded the price of their meals, gave them coupons for a return visit and asked them to give Chili's "another chance."
Later that evening, Ken Yeadon called the state police and reported the incident. A state trooper took a report and the topic of DNA testing of the drink was discussed. Julie Yerdon claims they offered to pay for the test.
The police investigated further, questioning Lamica (the server) and taking DNA samples from both him and Ken Yerdon. Three months later, results showed only Lamica's DNA was found in the drink.
Police questioned  Lamica for a second time. He reportedly denied spitting in the drink. However, when police presented the DNA evidence, he admitted to his crime.
Lamica was charged with disorderly conduct and in a court proceeding in February, he plead guilty and was fined $125.
The Yerdon's filed a lawsuit against Chili's and Lamica on Tuesday. TheBlaze has reached out to the family's attorney for additional information. Chili's will not comment on the suit until they have had a chance to fully review it.
Watch the Yerdon's tell their story to Syracuse.com:
__
Follow Mike Opelka (@Stuntbrain) on Twitter.