A State Department spokesman said Tuesday that department officials did not plan to meet a Muslim Brotherhood delegation on a private visit to Washington, but didn't rule out future meetings with the Islamist Egyptian organization.
"The State Department is not planning a meeting with the visiting delegation," State Department spokesman Jeff Rathke said at his Tuesday press briefing.
Asked why not, Rathke said, "We engage with representatives from across the political spectrum, and this is a group we've also met with in the recent past, but don't have any further reason. We simply aren't meeting with them this time."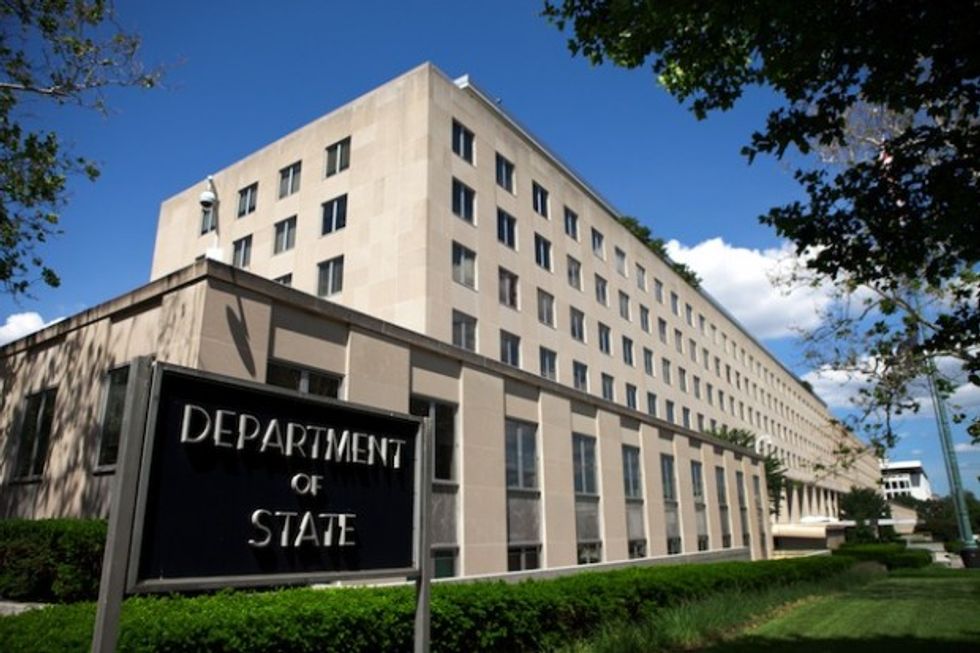 Photo: Mark Van Scyoc/Shutterstock
Reuters reported Monday that the Egyptian government had summoned the U.S. ambassador in Cairo, Stephen Beecroft, in recent days "to make clear its unhappiness at U.S. dealings with the Brotherhood," a group that is outlawed in Egypt and that has called for the assassination of President Abdel-Fattah el-Sissi.
Rathke told reporters that even though there would not be a meeting during this visit, there was no change in U.S. policy and that the Obama administration would "remain in contact with groups across the political spectrum in Egypt."
State Department officials in January met with a Muslim Brotherhood group visiting Washington.
Rathke would not confirm or deny if Beecroft had been summoned. A spokesman for the U.S. Embassy in Egypt declined to comment to TheBlaze about the report on Tuesday.
The State Department spokesman also would not say if the visiting group had asked for a meeting with U.S. officials.
"I don't have that level of detail about whether they requested a meeting," he said.