Former President George W. Bush revealed in a Friday interview the one thing he still misses about holding the nation's top office.
Speaking to newspaper Israel Hayom in a Las Vegas interview, Bush spoke candidly saying, "There is only one thing that I really miss about being president, and that's being the commander-in-chief."
"I admire our military a lot," the former president continued.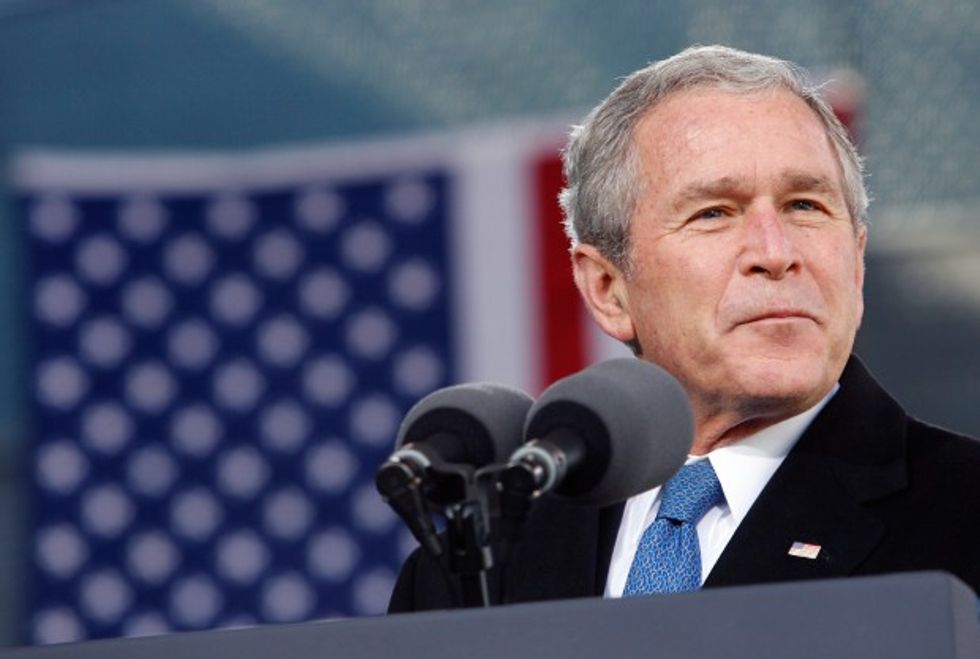 Photo by John Angelillo-Pool/Getty Images
Bush said that during his time in office, he developed a special bond with the men and women in uniform.
"When you are the commander-in-chief, at a time when I was, when you put them into a lot of combat situations, you develop a special bond, not only with the military but with their families," he said.
Bush added, "I would salute men and women in uniform on a daily basis."
[sharequote align="center"]"I would salute men and women in uniform on a daily basis."[/sharequote]
Those comments echoed previous comments made by the 43rd president.
In February, Bush was asked a similar question and responded, "I miss saluting those who volunteer to put themselves in harms way. And I have vowed for the remainder of my life that I will do all I can do to help our vets."
In the interview with Israel Hyom, Bush also talked about how it was like to transition out of office.
"The adjustment is an unusual adjustment," he told the newspaper. "One minute you are the president and upon the oath of office you are not the president. Just like that."
"Now we were very fortunate in that we knew where we were going — our home, and our ranch that we love. And so I flew to Crawford and woke up the next morning, and it was a strange feeling because a sense of responsibility that had been ingrained in your system was no longer there," he continued. "You don't realize. Men kind of adjust to the environment in which they live, and you don't really realize the adjustment process until the environment changes drastically. And in this case it changed a lot."
—
Follow Oliver Darcy (@oliverdarcy) on Twitter