When Edward Thomas joined the Houston Police Department in the late 194os, he couldn't do many things his white counterparts did. But despite the inequality that he faced at the time, Thomas stuck with it and would go on to become one of the longest-serving police officers in the country.
Now, his comrades hope to honor him for the work he did as the department's first black officer.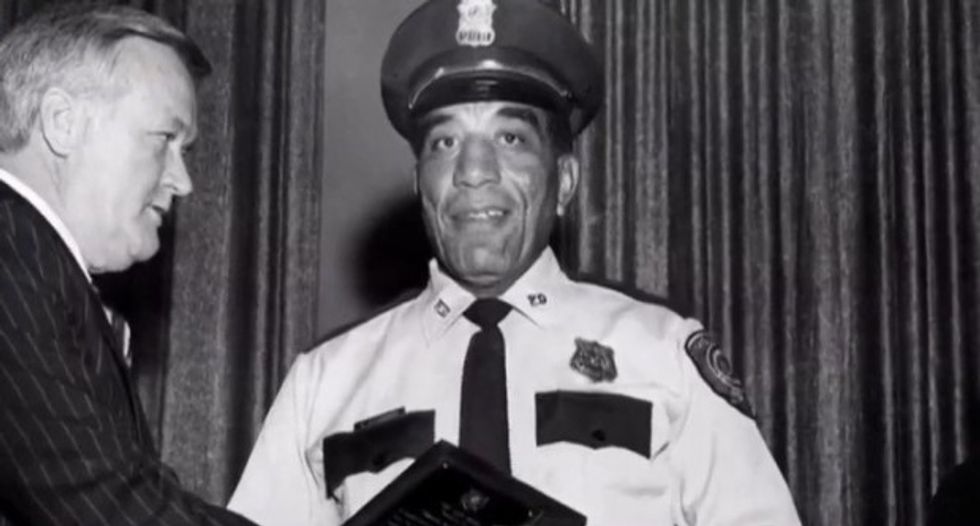 Officer Edward Thomas served on the Houston police force for nearly 65 years. He was the first black officer. (Image source: KHOU-TV)
On the force from 1948 to 2011, KHOU-TV reported that Thomas is the longest serving police officer in Houston and also the longest serving city employee overall.
"Mr. Thomas was not allowed to attend role call with his white counterparts," Houston Police Chief Charles McClelland recalled to KHOU of what the now 94-year-old would have faced when he first started. "He was not allowed to eat in the cafeteria, he was not allowed to drive a car. He was not allowed to arrest a white person.
"If he made an arrest, he got on a city bus and the bus took the prisoner and himself to the police station."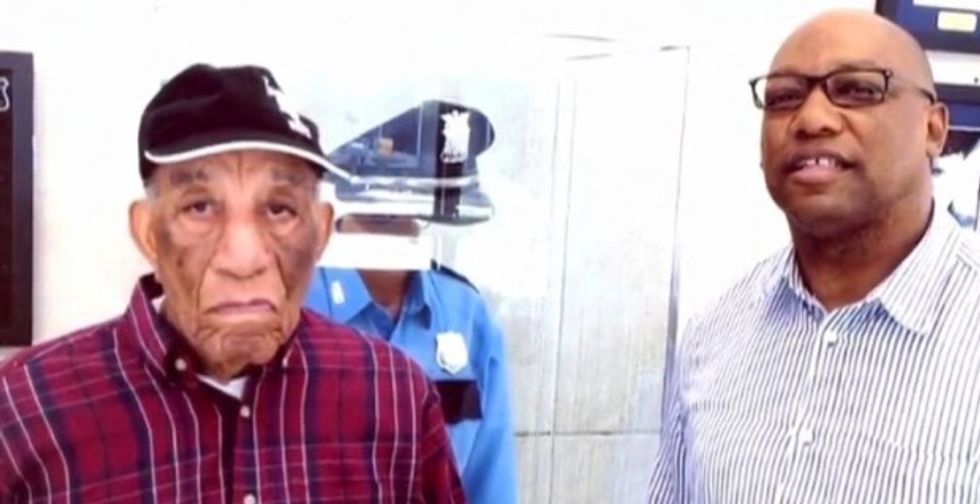 Thomas (left) stands next to Chief McClelland (right) in front of his old uniform. (Image source: KHOU-TV)
McClelland told the news station that for Thomas' example and service to the city, he plans to ask the Houston City Council to name the police department's headquarters building after him.
"Houston Blue: The Story of the Houston Police Department" by Mitchel Roth and Tom Kennedy delved into even more details of Thomas' life, but noted several times that he avoids interviews and rarely talks about his early years on the force.
McClelland told the book authors that Thomas' father died when he was 9 or 10 years old, making him the "man of the house." Thomas went on to earn his high school degree and undergraduate from Southern University. He also served in World War II, including the invasion of Normandy.
McClelland said speaking with Thomas the day he said he would retire was one of the hardest things he's had to do as chief.
"It brought both of us to tears," he said in the book.
Watch KHOU's report for more on Thomas' touching story: