The guitarist for Australian teen fave band 5 Seconds of Summer was burned by onstage pyrotechnics during the pop-punk group's Saturday night show in London.
Michael Clifford of 5 Seconds of Summer performs at Wembley Arena on June 12, 2015 in London, England. (Image source: Chiaki Nozu/WireImage)
Michael Clifford seemed to stride too close to a column of flame near the edge of the stage: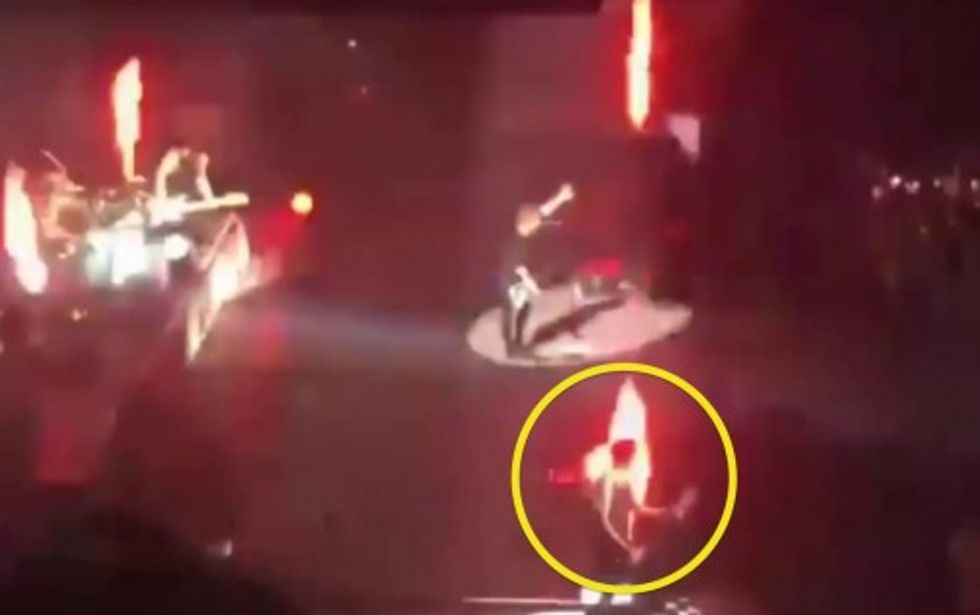 Image source: YouTube
The extent of his injuries weren't clear, but smoke was soon coming from his head —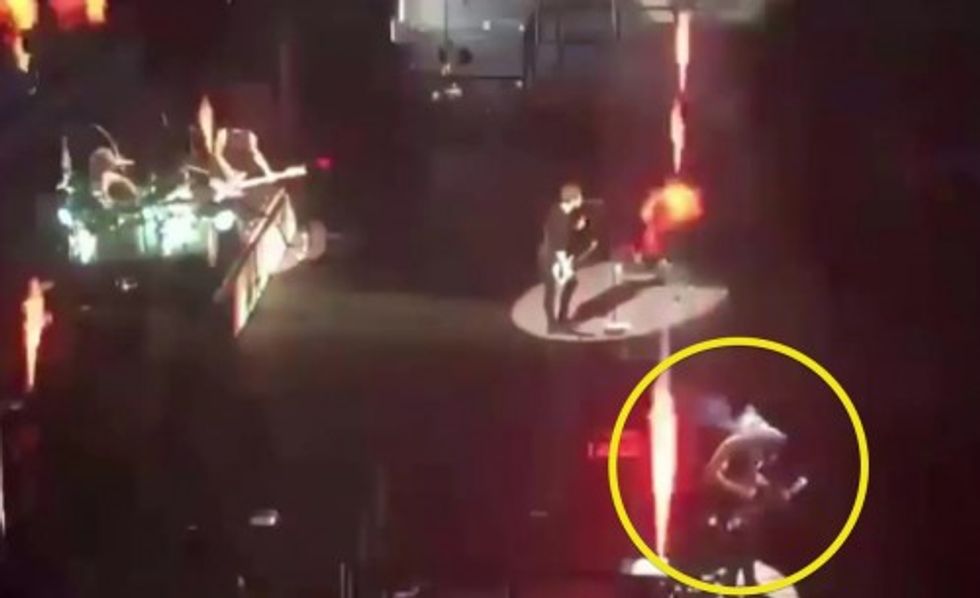 Image source: YouTube
— and he quickly turned around, grabbed a towel and left the stage.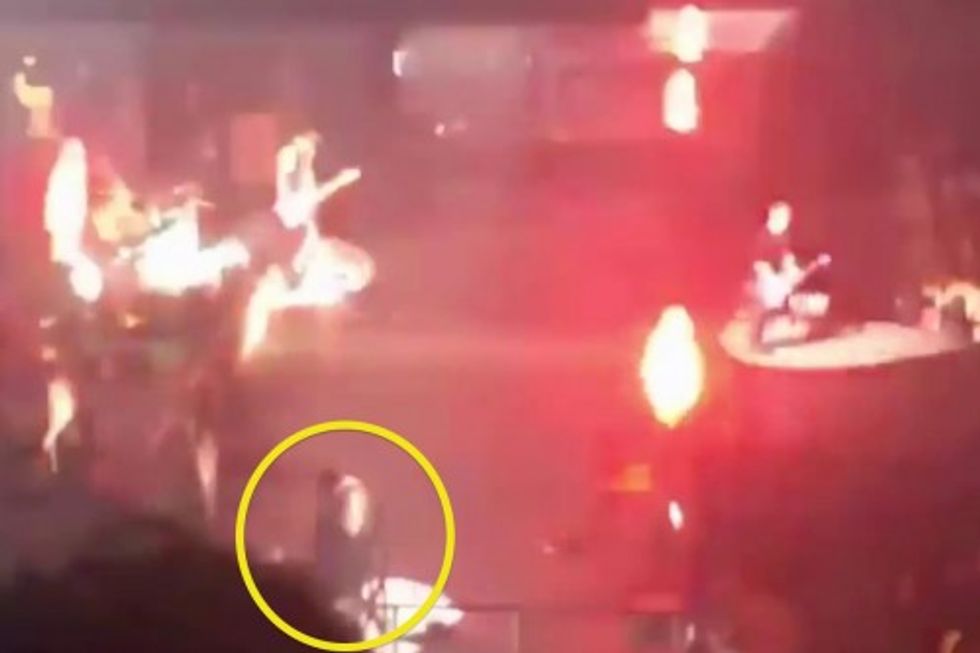 Image source: YouTube
Fans who tweeted that they witnessed the accident said the show ended afterward.
There was no immediate confirmation from the band regarding Clifford's condition, but he appeared in good enough spirits to post this message and photo from his Twitter account after he got patched up: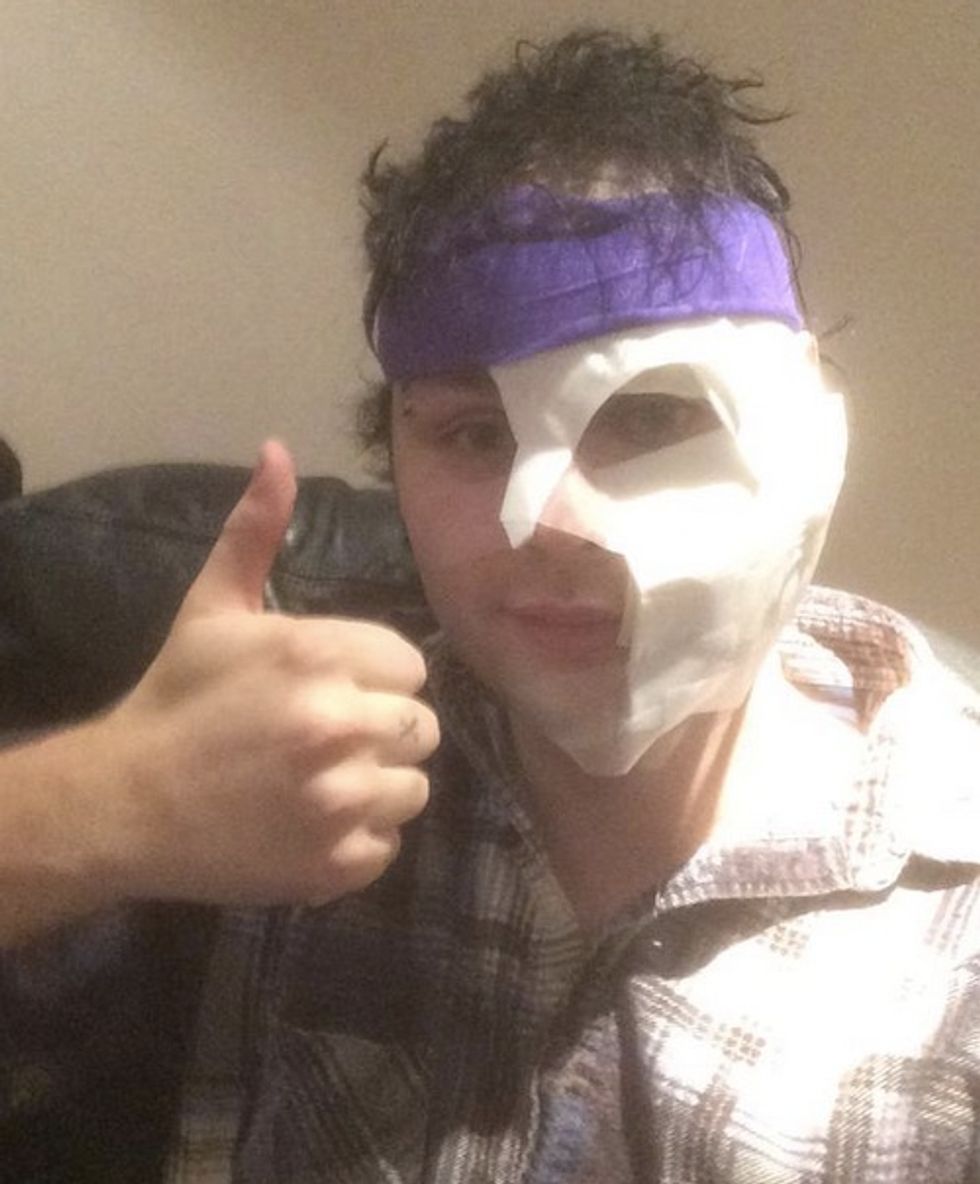 Image source: Twitter
"What the f***** up. Sorry I couldn't finish the encore, but at least I look like two face," Clifford wrote. "Thanks for worrying every1 x."
—
Follow Dave Urbanski (@DaveVUrbanski) on Twitter