Hillary Clinton has been under pressure from Democratic opponents to take a position on the trade issue. Instead, she's taking a position on what President Barack Obama should do after one of his key initiatives failed Friday because of House Democrats.
"Let's take the lemons and turn it into lemonade," Clinton said at a campaign rally Sunday in Des Moines, Iowa. "The president should listen to and work with his allies in Congress, starting with Nancy Pelosi."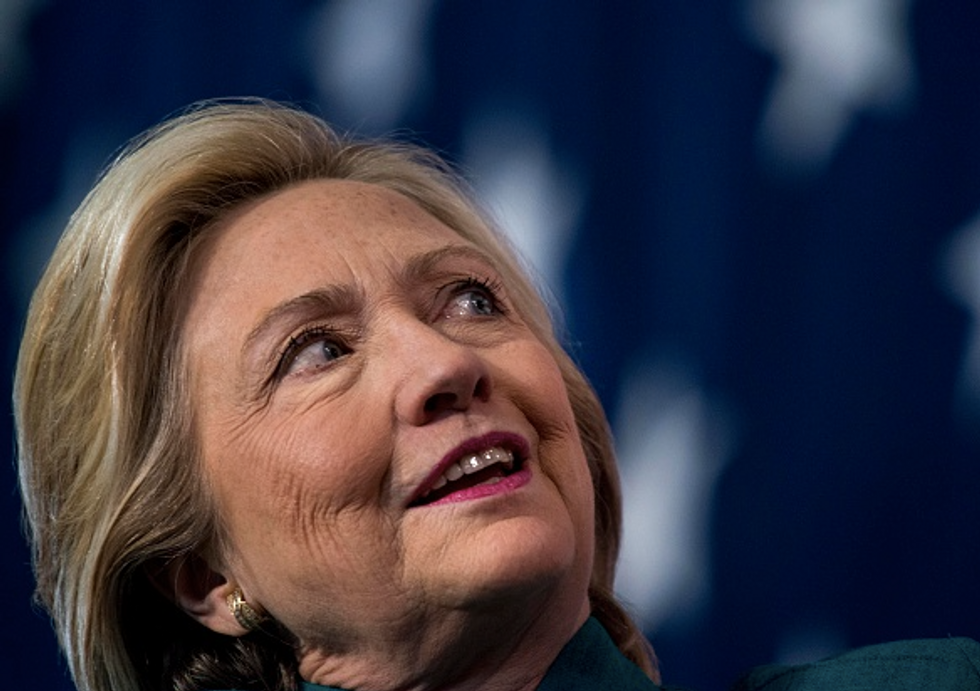 Former Secretary of State Hillary Clinton launches her campaign in Iowa at the Elwell Family Food Center inside Iowa State Fairgrounds during a rally in Des Moines, Iowa, on Sunday, June 14, 2015. (Melina Mara/The Washington Post via Getty Images)
Pelosi, the House Democratic leader, was the key to unraveling support among Democrats for a vote in favor of Trade Promotion Authority, which would make it easier for Obama to negotiate the Trans-Pacific Partnership.
While serving as Obama's secretary of state, Clinton supported the TPP, but while running for president, she has said she wants to see what's in the final deal.
Clinton went on to say that Obama, "actually has this amazing opportunity now" to push a harder bargain in negotiations with the 11 other countries in the TPP, she said.
"We could have a deal if we made sure that we did everything possible to protect American workers, to raise the wages of American workers, to make sure that it is in our national security interests," Clinton said.
In an interview with Iowa Public radio later that day, Clinton said: "What I have advised … is that the president take the opportunity offered by staunch allies like Nancy Pelosi … and try to figure out how to use this as leverage, to go back to the other countries and say: 'You want a lot out of this. I need more.'"
(H/T: Bloomberg)