Cab driver Paul Tostevin didn't want anyone to eat inside his Mercedes, but his passenger was hungry — apparently very hungry.
Newly released footage from a camera inside Tostevin's taxi shows Colin Riley lunging forward to grab Tostevin from behind after he was told he could not eat his takeout inside of the car. Riley, who was apparently drunk, then began to hit the driver and attempted to gnaw on his face and left ear.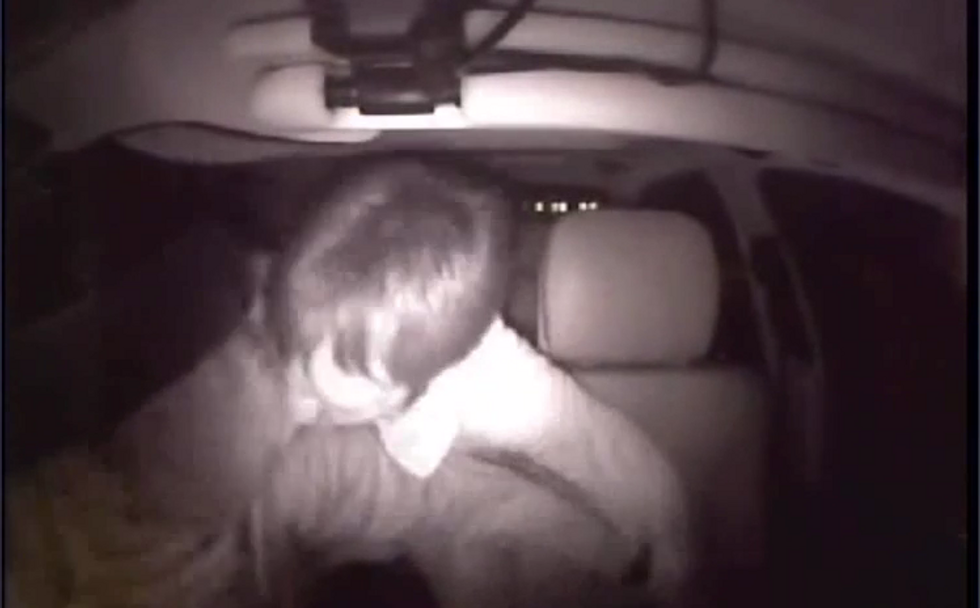 Image Source: YouTube
"I could feel his breath on my ear, he was growling like an animal," Tostevin told the Mirror of the incident, which happened in December on the European island of Jersey. "I kept my head down as I thought he was going to start chomping away on my ear, and the more I kept my head down the more he was trying to pull my face to the right so he could get his mouth onto my ear."
"He was growling and grinding his teeth -- he was like Hannibal Lecter," Tostevin said
Eventually Riley grabbed his bag and fled the taxi.
According to the Mirror, Riley pleaded guilty to common assault and will serve a 12-month sentence in jail. He is also barred from all licensed premises for two years.
Tostevin told the Royal Court in Jersey, one of the Channel Islands between England and France, that if he had not managed to get Riley away, he would be missing a part of his ear. The encounter lasted approximately 30 seconds, but Tostevin said it felt like much longer.
The Daily Mail reported that Riley has committed more than 100 crimes. His lawyer said Riley is "embarrassed and ashamed" about the incident, according to the Daily Mail.
(H/T: Mirror)