A Sarasota, Florida, man delivering newspapers in the middle of the night swears the strange lights he spotted emanating from a cemetery belonged to a figure resembling "a bald person standing on a porch in some kind of a light."
There is a small problem with the anonymous man's theory -- there are no buildings, no structures in that cemetery.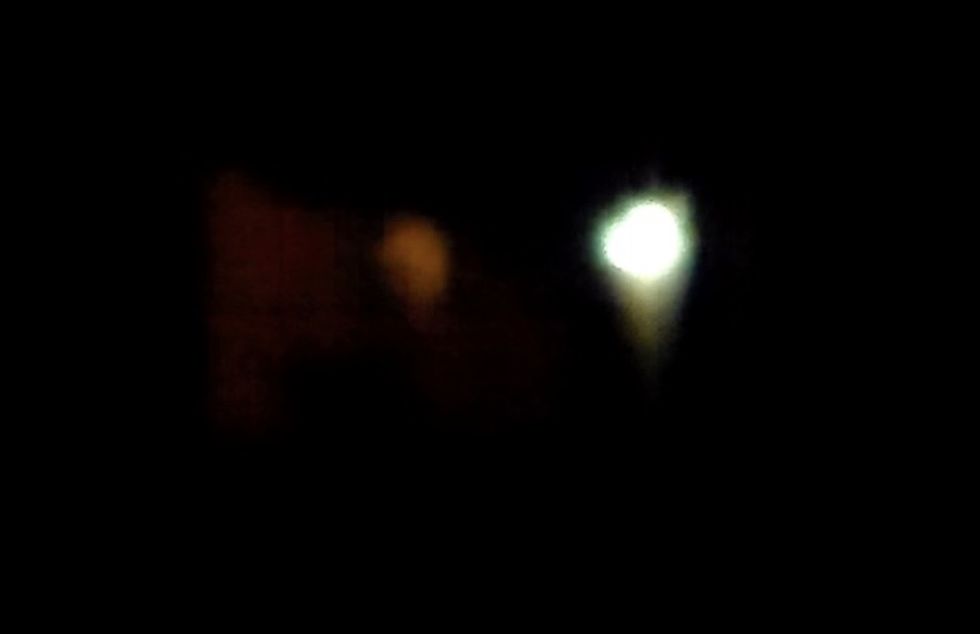 Image source: YouTube
According to a report filed by the man on the Mutual UFO Network (MUFON), the incident took place around 2:17 in the morning on June 8. After initially spotting what he believed to be something otherworldly, he attempted to document the sighting.
First he recorded a shot of his cellphone screen to mark the time.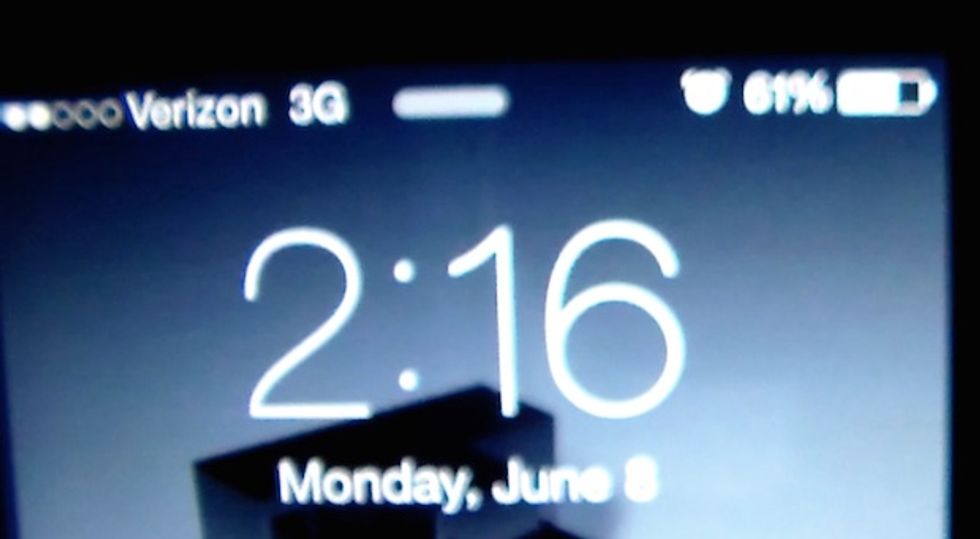 Image source: MUFON
The spotter also took a shot of his GPS screen to verify his location.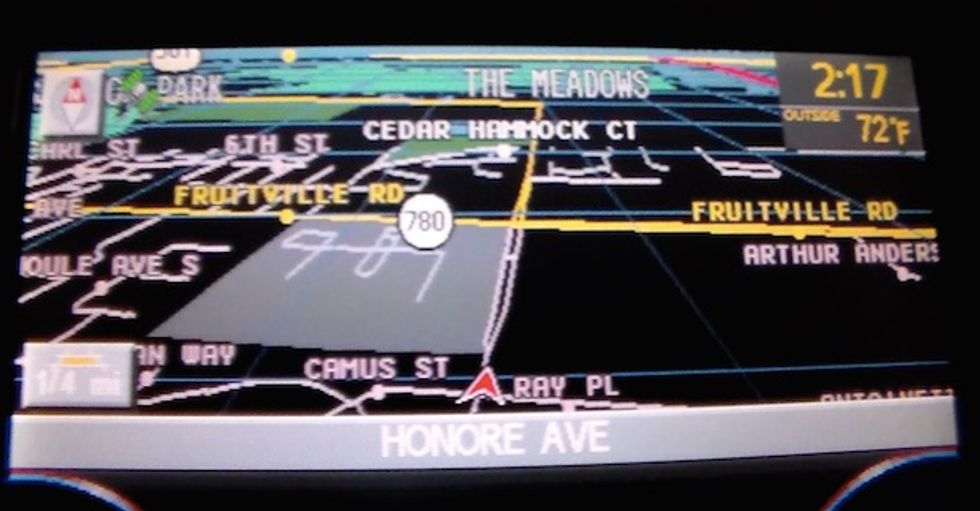 Image source: MUFON
He then delivered a newspaper, tossing it into the dark night before announcing, "Now, I'm going to try and come back around and see this strange tree that looked reflective."
The video shows the car turning around and stopping on the side of the road, in a left turn lane. The driver again sees something in the cemetery and announces, "It looks like there's a bald person standing on a porch in some kind of a light --  in the middle of the cemetery...OK and the light just went out."
After the light reportedly turned off, the car drives away.
Watch the short video:
After he returned home, the observer posted an extended case report on MUFON's website.
"I saw with my own eyes how it appeared to be a pale, bald man staring back at me from what looked like a modest sized porch or screened lanai with a light. I realized that there are no homes and this was closer than the opposite edge of the cemetery, and in that direction, there are only the rear and sides of adjacent businesses. I zoomed in to record what appeared to be an extraterrestrial. I noticed in the video when played back with enhanced audio gain, the presence of EVP's ranging from soft whispers to loud vocalizations which are differentiated from my own speaking voice."
The "loud vocalizations" or EVPs he references are often difficult to hear through the small speakers on a computer.  As mentioned in the report, you need "enhanced audio gain" to make out these "soft whispers."
The report continued:
When I noticed that the light stopped shining from that position to become dark in that location, I began to drive away, followed by what seemed to be a whispering noise, and when reviewing I noticed that there were clicking or clanging noises on the audio briefly which I did not hear while recording. This lasted from approx. 2:16am to approx. 2:20am.
Though reported UFO sightings are nothing new, many people don't buy such claims.
If you want to know more about EVPs and EMFs, watch this clip showing five examples reporting to show paranormal activity.
TheBlaze spoke with a retired police detective who works for MUFON. The investigator has looked into the report and shared an early assessment with us. The retired detective told us, "Based on what we have seen, and the location (a cemetery), this is more likely to be a paranormal event as opposed to an extraterrestrial encounter."
There's also a good chance it was nothing.
__
Follow Mike Opelka (@Stuntbrain) on Twitter.