A longtime advisor to Republican presidential candidate Jeb Bush said Wednesday that the former Florida governor's opponents would have "heart attacks" upon learning the amount of money raised by a super PAC supporting Bush's campaign, BuzzFeed reported.
The comment by Mike Murphy came on a conference call in which he told donors the amount the Right to Rise super PAC would report at the July 15 deadline would discourage supporters of other campaigns from making donations.
"This organization is going to break records with what's happened in the last six or seven months," Murphy said, according to BuzzFeed. "You guys get the credit. It's been a incredible, terrific effort."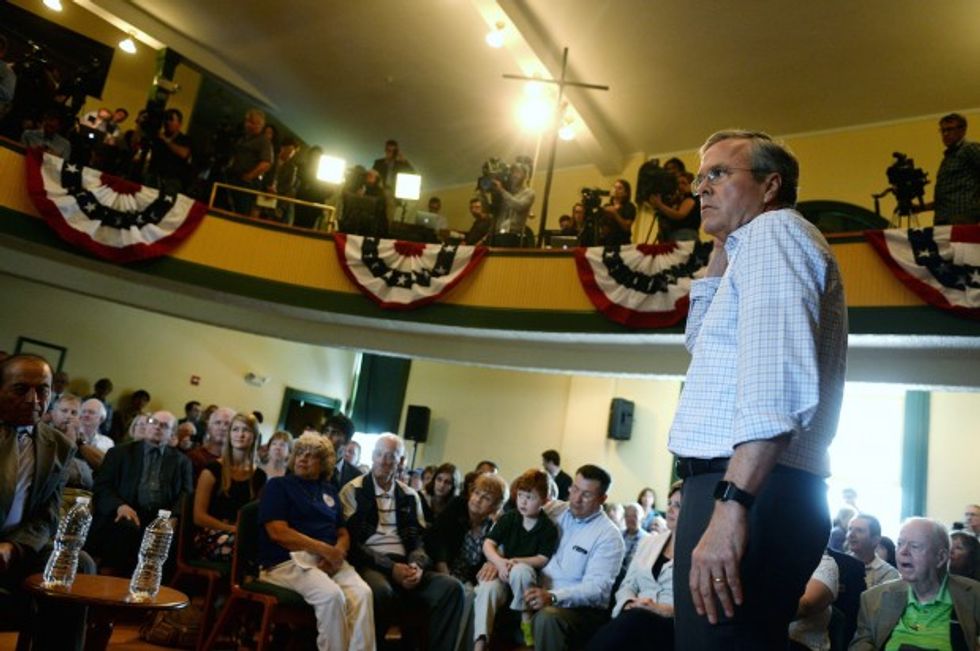 Darren McCollester/Getty Images
It was also announced on the phone call that the Right to Rise super PAC had raised $17 million in the New York area.
"We are very, very focused on the next two weeks," Murphy reportedly said. "That's because the report, as you all know, will become public in July for what we've raised until the end of June."
"We want to weaponize our number," he added, according to BuzzFeed. "The press has set a very high expectation, much higher than we would have set for ourselves, but that's the way it works. So we want to hit the biggest possible number for the Super PAC."
Politico reported days ago that Bush was on pace to raise $100 million by the deadline.
—
Follow Oliver Darcy (@oliverdarcy) on Twitter