The morning after Donald Trump announced his 2016 presidential dream to the world, the newspapers in New York reacted.
The New York Post and the New York Daily News (NYC's leading tabloid papers) gave Trump prime real estate on their front pages. The Post referred to Trump's announcement as a "fiery, take-no-prisoners speech." The Daily News imaged him as a clown, with a headline announcing, "Trump throws rubber nose in GOP ring."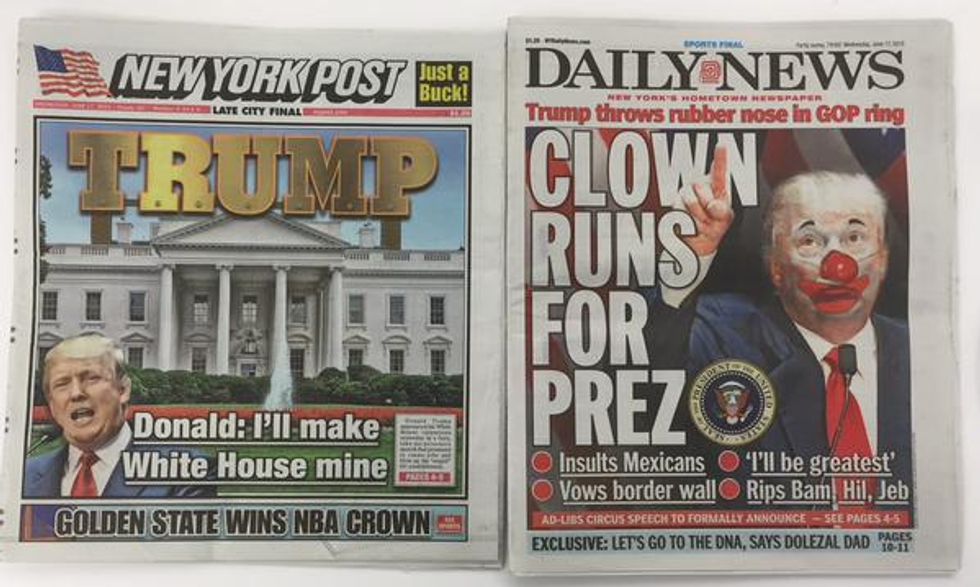 Image source: TheBlaze
The New York Times was not so generous, barely mentioning the Trump announcement. In fact, the news appeared in the final item on the bottom of the left column of the front page. The Times' coverage was also buried, 16 pages into the paper.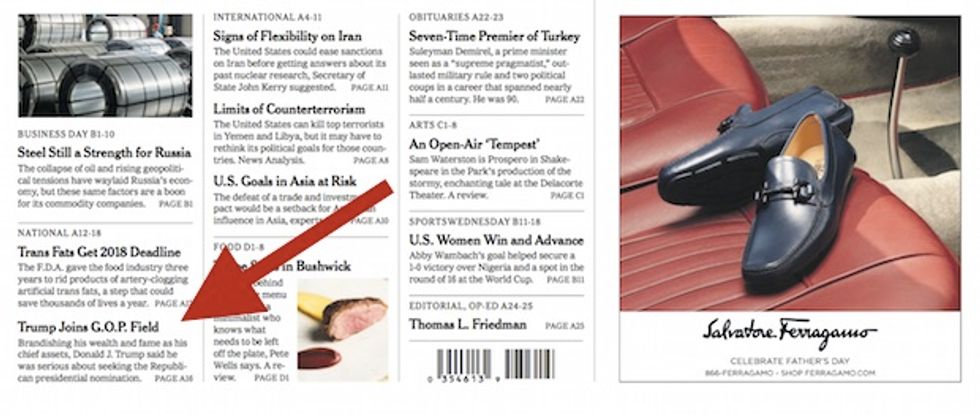 Image source: TheBlaze
The Post and Daily News dedicated a two-page spread to the billionaire's announcement, covering pages 4-5 in both papers.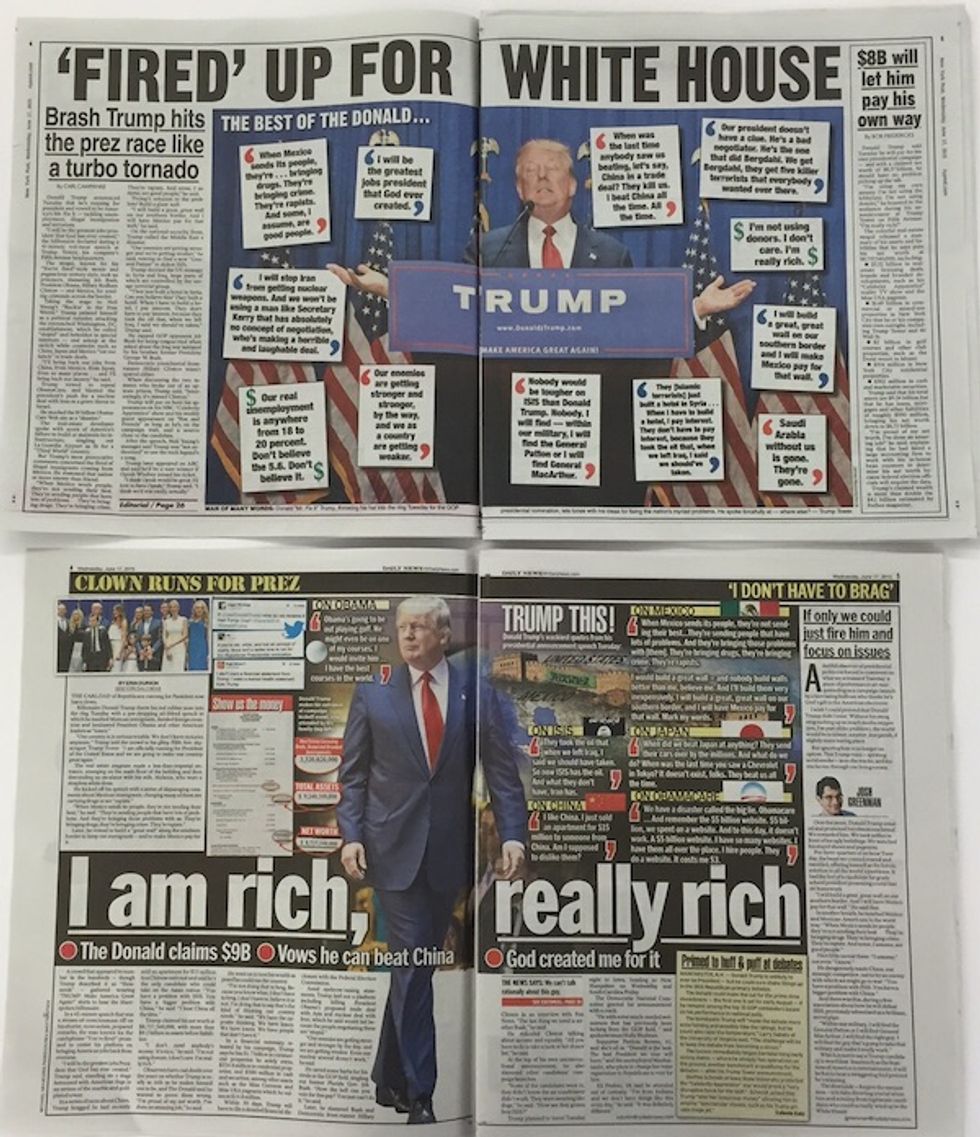 Image source: TheBlaze