In a rare tell-all book just two years after completing his tenure, the former Israeli ambassador to the U.S. has revealed shocking allegations about the Obama administration's treatment of Israel.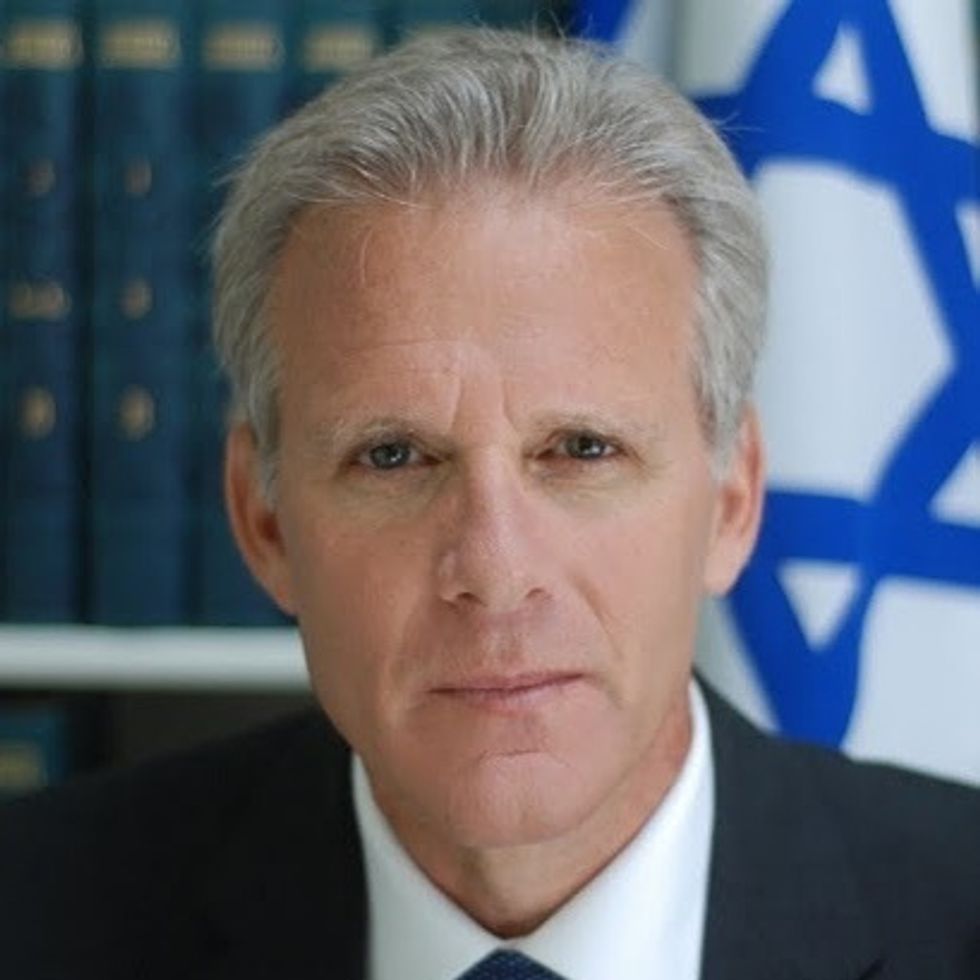 Former Israeli ambassador Michael Oren is a historian and current member of Knesset. (Image source: Twitter/DrMichaelOren)
Among the revelations by former Ambassador Michael Oren, according to accounts by those who read the book: how he initially got the cold-shoulder from then Secretary of State Hillary Clinton after asking to meet her; how State Department staffers cheered as they secretly listened in on a meeting during which the deputy secretary excoriated him over the building of Israeli homes in the West Bank and Jerusalem; and hearing a comment from President Barack Obama to Israeli Prime Minister Netanyahu suggesting he had no problem with the then pro-Hamas Islamist Turkish leader Recep Tayyip Erdogan.
Israel aside, Oren wrote in his book Ally: My Journey Across the American-Israeli Divide which comes out next week that he was also alarmed by Obama's attitude toward America.
"More alarming for me still were Obama's attitudes towards America. Vainly, I scoured [Obama's autobiography] Dreams from My Father for some expression of reverence, even respect, for the country its author would someday lead," Oren wrote, according to an excerpt posted on Breitbart. "Instead, the book criticizes Americans for their capitalism and consumer culture, for despoiling their environment and maintaining antiquated power structures. Traveling abroad, they exhibited 'ignorance and arrogance'–the very shortcomings the president's critics assigned to him."
The former ambassador, now a member of Knesset with the centrist Kulanu party that ran against Netanyahu's Likud, is a historian and supporter of a two-state solution with the Palestinians. One could not accurately characterize him as a right-wing partisan, a point that is feeding the buzz surrounding the book's release.
A State Department spokesman Wednesday dismissed the former ambassador's charges and accused him of trying to promote his book.
State Department spokesman John Kirby described as "inaccurate and false" Oren's description in a Wall Street Journal op-ed this week of the damaging role Obama has played in U.S.-Israel relations.
The Washington Free Beacon Wednesday revealed another excerpt of Oren's memoir that described a uniquely rough battering the former diplomat said he experienced at the State Department.
Oren recalled then Deputy Secretary of State Jim Steinberg in 2010 summoning him for a "furious" lecture demanding a total building freeze in East Jerusalem and the West Bank. Clinton had demanded the same of Netanyahu in an earlier phone call, which Steinberg quoted to Oren.
The former ambassador wrote that he later learned that State Department staffers secretly "listened in on our conversation and cheered" when Steinberg upbraided the diplomat.
The Times of Israel described a passage from the book detailing another apparent battering of the ambassador by the administration.
Oren wrote that Hillary Clinton initially rebuffed a series of requests for a private meeting with the Israeli ambassador.
The Times of Israel reported that Oren recalled that Clinton once "socked" him on the arm when they happened to pass each other and joked that he wasn't returning her messages. Still, she didn't meet with him for a while.
In a Wall Street Journal op-ed this week titled "How Obama Abandoned Israel," he former envoy accused the president of "deliberately" making decisions that resulted in the crisis of relations between the two countries, particularly his promotion of the Palestinian demand for 1967 borders in 2011 and holding secret negotiations in 2014 with Iran "its deadliest enemy" without telling Israel.
John Kirby, the State Department spokesman, said Wednesday that Secretary of State John Kerry had not read Oren's book but that "It's the secretary's view that his account, particularly the account of President Obama's leadership in the U.S.-Israeli relationship, is absolutely inaccurate and false, and doesn't reflect what actually happened in the past."
The State Department dismissed the charges as coming from "a politician who's promoting a book."
Kirby, conveying Kerry's perspective, asserted that Oren had "limited visibility into many of the private discussions and deliberations that he describes."
U.S. ambassador to Israel Dan Shapiro told Israel's Army Radio Wednesday of Oren's charges, "His account does not reflect the truth. It's imaginary."
"Oren is now in a different position; he is a politician and a writer who wants to sell books," Shapiro added.
The Times of Israel summarized what it called "20 revelations" from Oren's book.
In one of the episodes, Obama told Netanyahu and his delegation visiting the White House in 2012 that "We could do much worse than have a bunch of Erdogans in the Middle East," referring to the notoriously anti-Israel Turkish leader.
Oren also asserted that the Obama administration handed Hamas its "greatest-ever strategic victory" during last summer's war with Israel when U.S. airlines were ordered not to fly to Israel after a rocket landed in proximity of Ben-Gurion International Airport. During the conflict, the administration also "delayed the delivery of munitions needed by the IDF," Oren wrote.
For Oren, all this has left "aspects of the US-Israeli alliance in tatters."
The book comes out June 23.