The 2009 Oscar-nominated movie "The Blind Side" was a fan favorite among both general and faith audiences, but Michael Oher -- the NFL player whose childhood story was the real-life inspiration for the popular film -- has revealed that he doesn't like the impact it has had on his football career.
Oher, who currently plays left tackle for the Carolina Panthers, told ESPN that he believes the movie has led to misconceptions as well as him being "downgraded" on the field.
"I'm not trying to prove anything. People look at me, and they take things away from me because of a movie," he said. "They don't really see the skills and the kind of player I am. That's why I get downgraded so much, because of something off the field."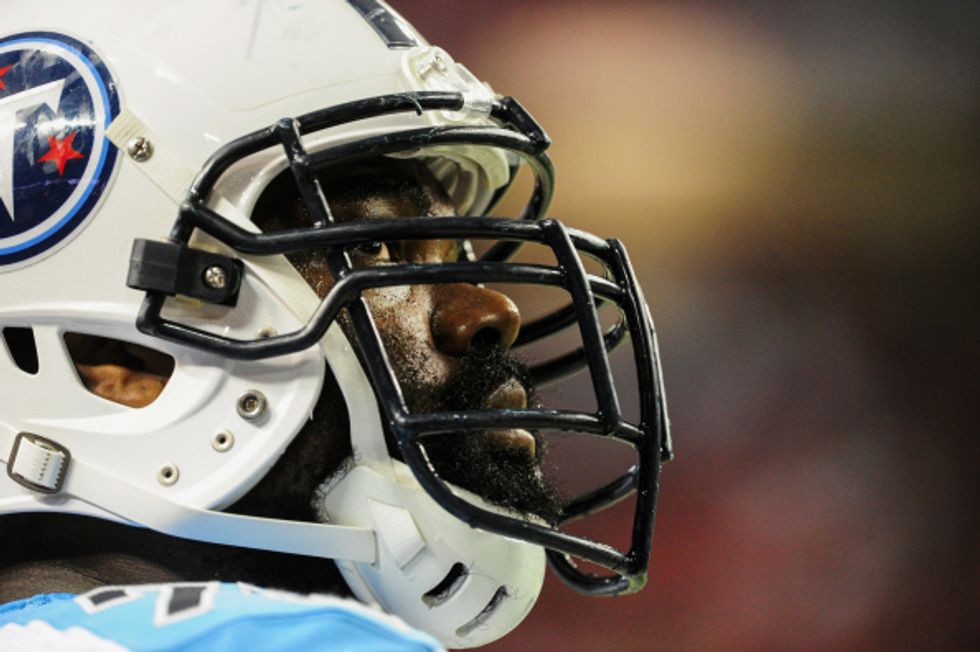 Michael Oher, formerly of the Tennessee Titans, is seen on the sidelines in the first half of the team's preseason game against the Atlanta Falcons at the Georgia Dome on August 23, 2014 in Atlanta, Georgia. (Scott Cunningham/Getty Images)
And Oher wasn't done there, proclaiming that he actually doesn't like "The Blind Side."
"This stuff, calling me a bust, people saying if I can play or not ... that has nothing to do with football," he added. "It's something else off the field. That's why I don't like that movie.''
Oher has struggled on the field in recent years, though ESPN noted that he helped the Baltimore Ravens win the Super Bowl in 2012 before leaving the team in 2013. He signed a deal with the Tennessee Titans in 2014, but left after an injury before being picked up by the Panthers.
He repeatedly made it clear during the interview that he believes he is being criticized due to perceptions in film, and that the dynamic has taken away from his football career.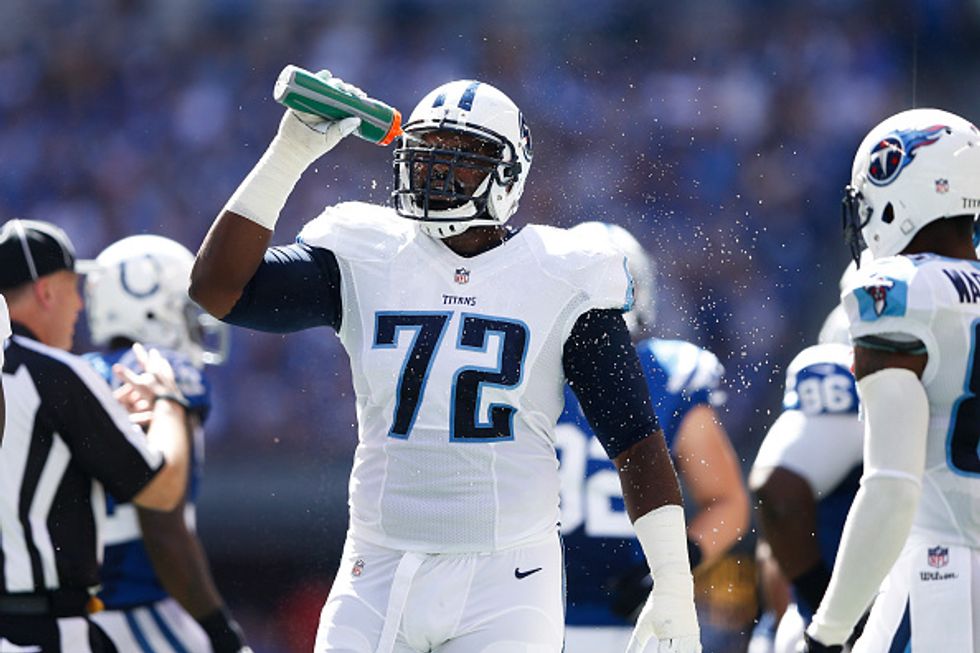 Michael Oher sprays water in his face to cool off in the first half of the game against the Indianapolis Colts at Lucas Oil Stadium on September 28, 2014 in Indianapolis, Indiana. (Joe Robbins/Getty Images)
This isn't the first time that Oher has admitted that he's at least tired of the attention surrounding the movie, saying the following ahead of the 2012 Super Bowl: "I'm tired of the movie. I'm here to play football."
"The Blind Side" is based on the true story of how the Tuohy family took in Oher, who a homeless teen at the time, and helped guide him toward college and, ultimately, a career in the NFL.
(H/T: ESPN via Bleacher Report)