Researchers believe plaque they found on 400,000-year old teeth reveals a lot about the diet and food preparation methods of early Paleolithic humans.
Traces of charcoal found on the teeth suggested that the inhabitants of Qesem Cave near Tel Aviv feasted on meat roasted on indoor fires, scientists from Tel Aviv University said Wednesday. The pollution they then inhaled had a negative impact on their health, evidence of which survived to this day.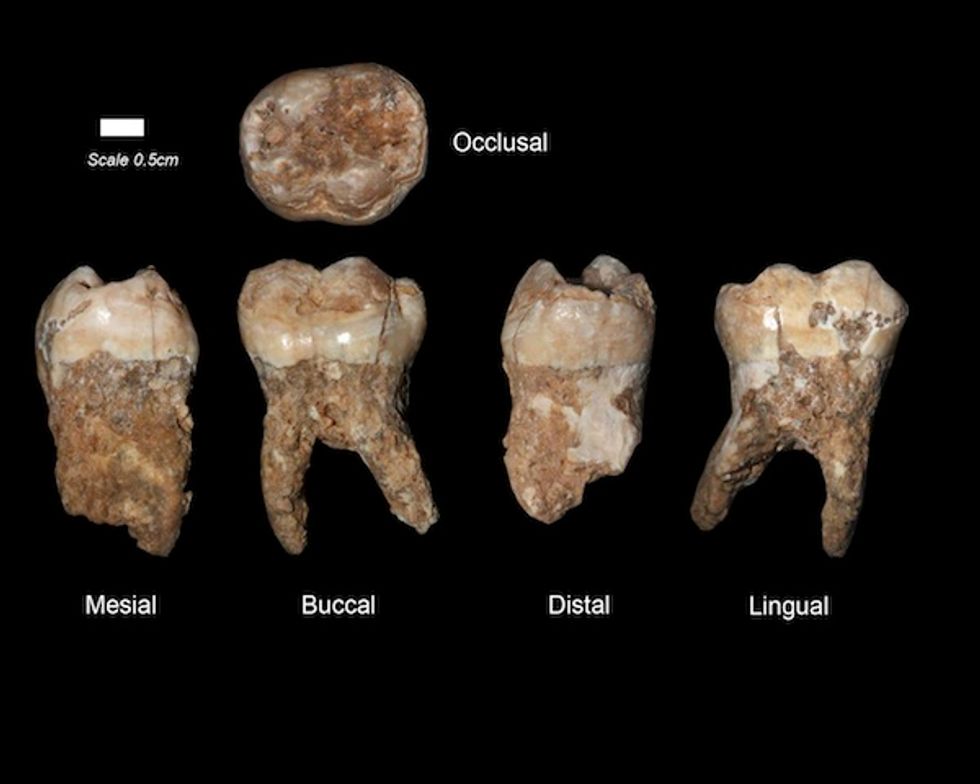 Among the early Paleolithic teeth found in Qesem Cave. (Photo courtesy: Tel Aviv University/Israel Hershkovitz)
Comparing the teeth to a "time capsule" of information, Ran Barkai of Tel Aviv University's Department of Archaeology and Ancient Near Eastern Civilizations said the dental plaque revealed not only the charcoal from those barbecues but also offered evidence the cave dwellers ingested plant-based foods and that they may have used fibers to clean their teeth.
"This is the first evidence that the world's first indoor BBQs had health-related consequences," Barkai said in a statement. "The people who lived in Qesem not only enjoyed the benefits of fire — roasting their meat indoors — but they also had to find a way of controlling the fire — of living with it."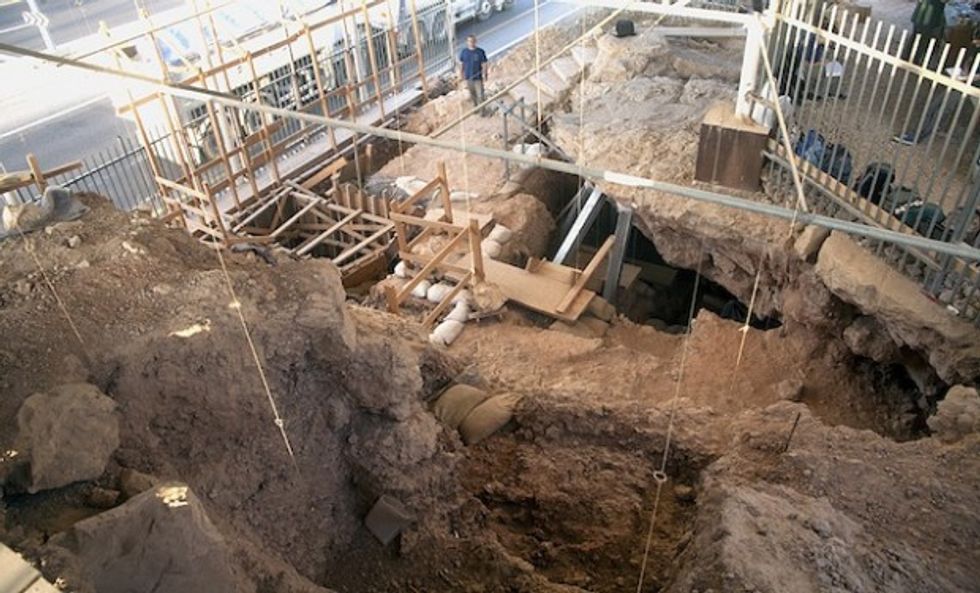 Qesem Cave near Tel Aviv where the teeth were found. (Photo courtesy: Tel Aviv University/Ran Barkai)
"This is one of the first, if not the first, cases of manmade pollution on the planet. I live near power plants, near chemical factories. On the one hand, we are dependent on technology, but on the other, we are inhaling its pollutants," Barkai said. "Progress has a price — and we find possibly the first evidence of this at Qesem Cave 400,000 years ago."
Barkai described the plant-based nutrients the cave dwellers ingested, seen in the minute traces of essential fatty acids found in the plaque, which likely came from nuts or seeds.
"We know that the cave dwellers ate animals, and exploited them entirely," Barkai said. "We know that they hunted them, butchered them, roasted them, broke their bones to extract their marrow, and even used the butchered bones as hammers to shape flint tools. Now we have direct evidence of a tiny piece of the plant-based part of their diet also, in addition to the animal meat and fat they consumed."
They also found small plant fibers that may have been used as prehistoric toothpicks.
"Human teeth of this age have never been studied before for dental calculus [tartar], and we had very low expectations because of the age of the plaque," said Avi Gopher, also of Tel Aviv University.
"Because the cave was sealed for 200,000 years, everything, including the teeth and its calculus, were preserved exceedingly well," Gopher said.
The study conducted by researchers from Israel, Spain, the U.K. and Australia was published Wednesday in Quaternary International.