Last October, TheBlaze's Billy Hallowell wondered if a new musical about the history behind the iconic song "Amazing Grace" which was given a trial run in Chicago, might be the "next big show on Broadway."
It appears that we will know the answer to that question in a week, as the show is set to open in previews at the Nederlander Theater on Broadway next Friday.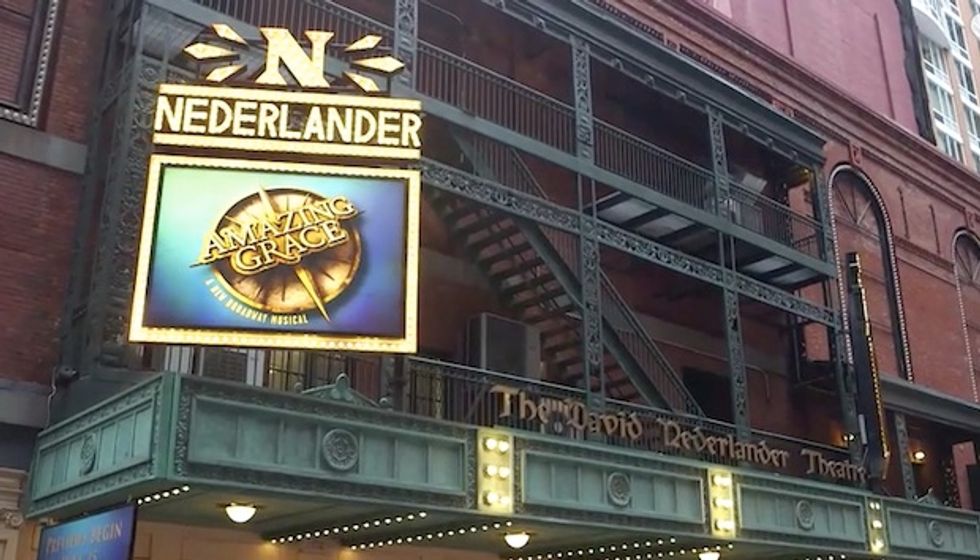 Image source: TheBlaze TV
On Wednesday night, Glenn Beck, his radio co-host Pat Gray and TheBlaze TV visited the theater to watch a technical rehearsal and speak with the show's director and also producer, Carolyn Rossi Copeland.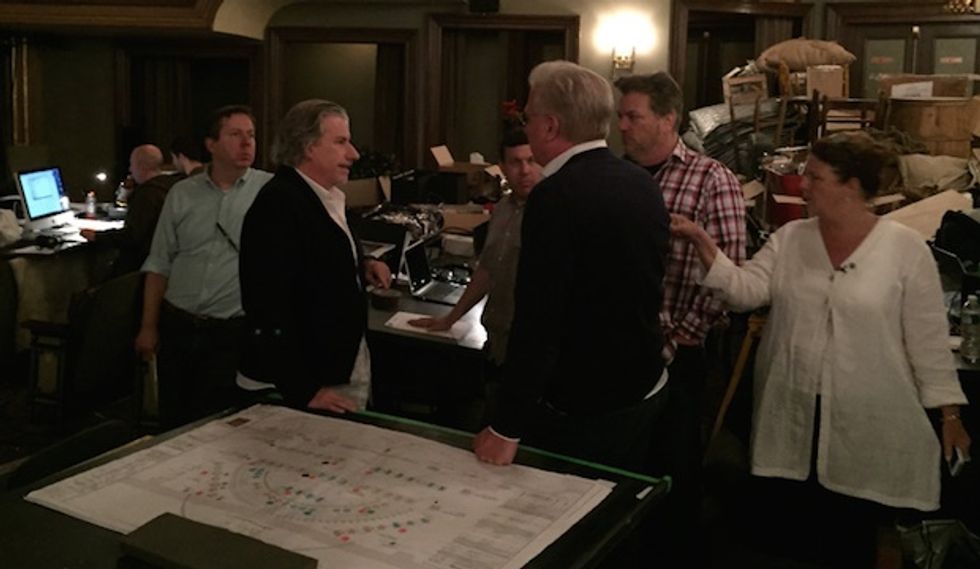 Carolyn Rossi Copeland (far right) shows Glenn and Pat the inner workings of "Amazing Grace."   (Image source: Mike Opelka / TheBlaze)
With access rarely granted to the public, Beck and company observed what might appear to be chaos to the untrained eye.
Beck was heard to say the main floor of the theater looked like NASA's "mission control" as each department of the production (lights, sets, costumes, props, makeup, etc.) had set up a temporary office where audience members will be sitting in less than ten days.

Image source: Mike Opelka / TheBlaze
During Thursday's radio show, Beck expressed concerns the New York media might not give the story of how "Amazing Grace" came to be written, a fair shake (the New York Times has not yet seen the show). However, Friday's edition of the paper did have a story on the upcoming opening, featuring a quote from a less than favorable review of the Chicago production: "In The Chicago Tribune, Chris Jones criticized the show for presenting a story about slavery through the lens of white redemption while giving the black characters little to work with."
A segment on Thursday night's Glenn Beck Program on TheBlaze TV was dedicated to the preview:
As they warmed up for rehearsal, the cast sang the show's closing song:
Billy Hallowell talked about his coverage of Amazing Grace on TheBlaze Radio -- it begins at the 11:32 mark of this clip.
The full episode of The Glenn Beck Program, along with many other live-streaming shows and thousands of hours of on-demand content, is available on just about any digital device. Click here to watch every Glenn Beck episode from the past 30 days for just $1!
__
Follow Mike Opelka (@Stuntbrain) on Twitter.