A can of peas, a can of carrots and a can of chicken broth: these were what a California woman allegedly turned into "a deadly and dangerous weapon" this week and is accused of using beat her boyfriend to death.
Prosecutors on Thursday filed a murder charge against 59-year-old Linda Jackson of Lake Los Angeles.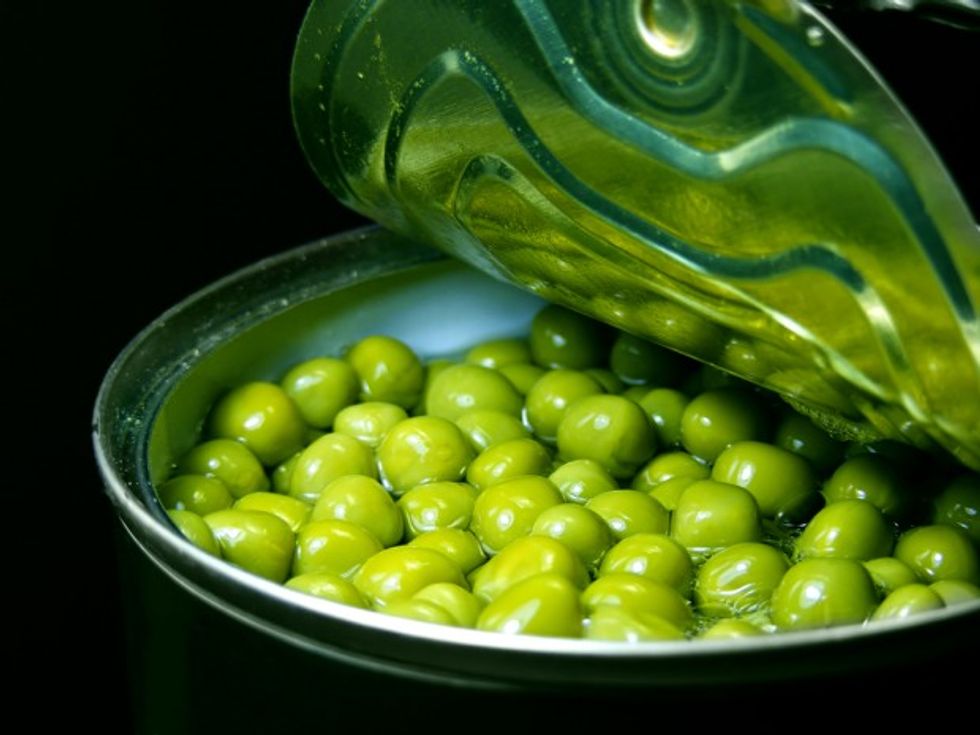 Photo credit: Shutterstock
She was jailed, and it's unclear whether she has obtained an attorney. Her bail is expected to be set at $1 million.
According to KNBC-TV, Jackson was charged with striking her 59-year-old boyfriend, David Ruiz, in the head with the canned goods on Tuesday at her home. Why she allegedly hit her boyfriend with cans is currently unclear.
Jackson was scheduled for arraignment Thursday, the news station reported, but it was postponed for Friday due to a medical emergency at the time.
A news release from the Los Angeles County District Attorney's Office noted that Jackson had prior conviction in 2005 for making criminal threats.
If convicted of murder, she could face life in state prison.
—
The Associated Press contributed to this report.
—
Front page image via Shutterstock.