If halos were visible to the human eye, you'd see aptly named Angel Torres doing his level best to wear one as he stood in front of a TV camera.
The high school senior played innocent, apparently unable to figure out what he did to get barred from graduation at the Sport and Medical Sciences Academy in Hartford, Connecticut.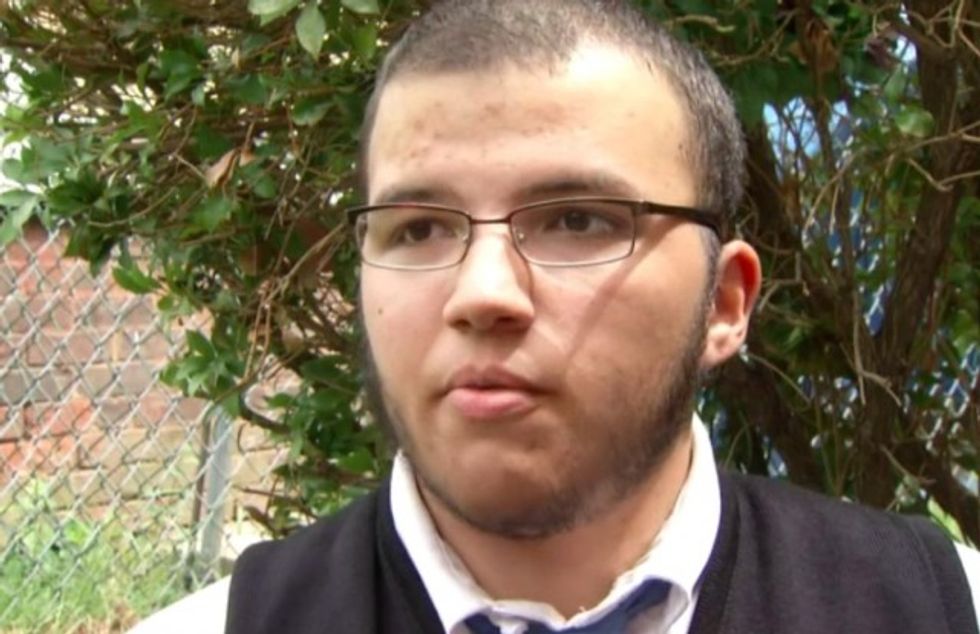 Angel Torres (Image source: WVIT-TV)
"It didn't have anything bad," a seemingly perplexed Torres told WVIT-TV Wednesday. "It was just how the words were lined up."
It's all to do with the quotation from Angel that was published in his school's yearbook: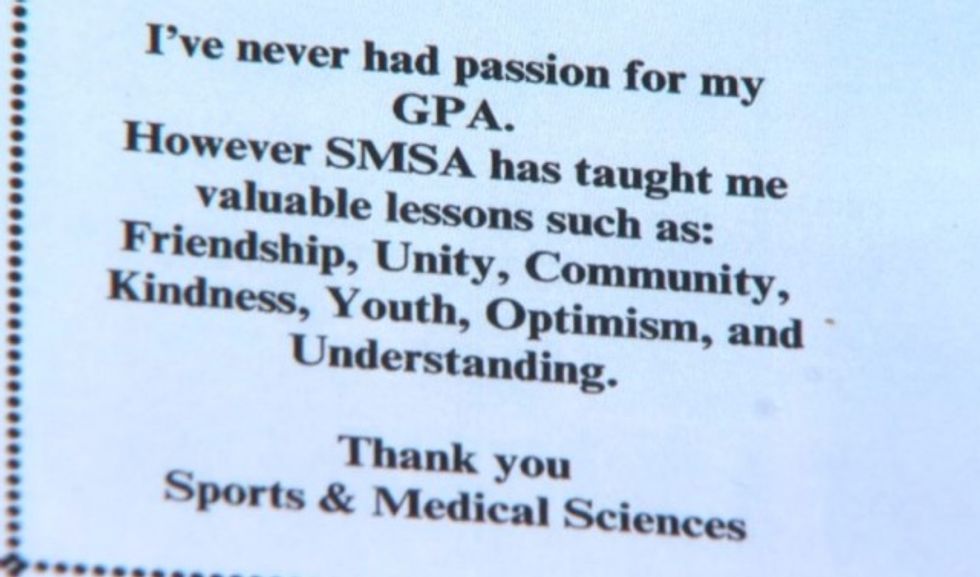 Image source: WVIT-TV
"I've never had a passion for my GPA," the quote reads. "However SMSA has taught me valuable lessons, such as Friendship, Unity, Community, Kindness, Youth Optimism and Understanding. Thank you Sports (sic) & Medical Sciences."
"Since he read it to me, I didn't hear anything wrong with it," his sister, Melissa Perez, told the station. "I said, 'It's good.'"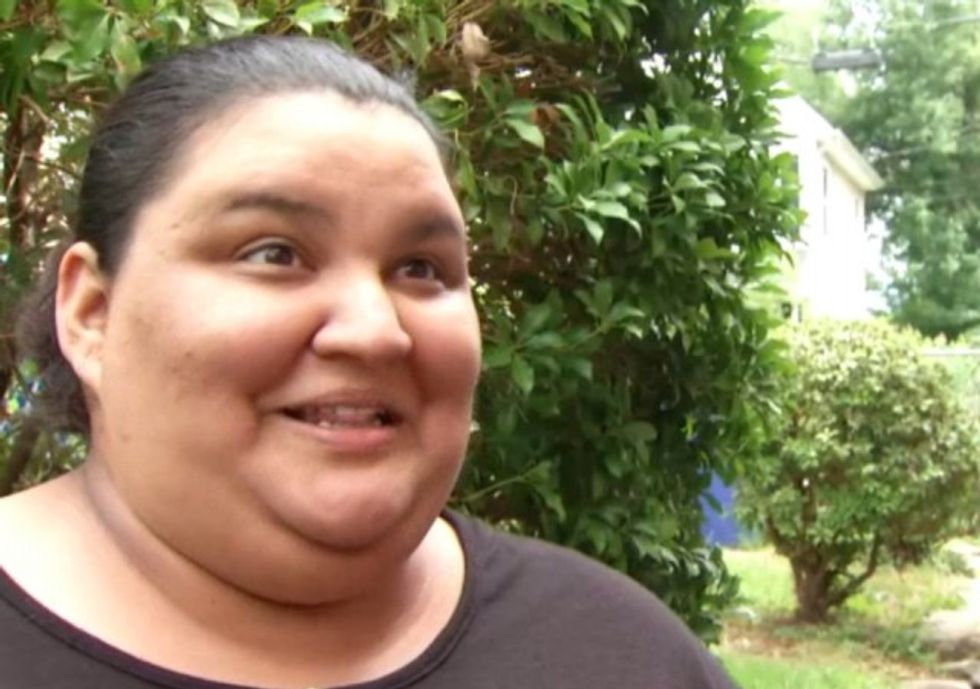 Torres' sister Melissa Perez (Image source: WVIT-TV)
So what's the problem?
Well, it seems Torres' fellow students got the joke first — after they figured out which profane expression is spelled out by the first letters of "Friendship, Unity, Community, Kindness, Youth Optimism and Understanding."
Then faculty and administrators caught wind of the prank — but they weren't laughing.
Torres said the principal barred him from Friday's graduation over the yearbook quote; Hartford Public Schools officials declined to comment to the station.
Torres' sister told WVIT she's willing to write apology letters to all those her brother has offended — but apparently to no avail: Angel can still pick up his diploma — but he'll have to do it next week without his cap and gown.
"Everyone wants to cross the stage," he told WVIT, "and since I can't, that's what really bothers me most."
This story has been updated.
—
Follow Dave Urbanski (@DaveVUrbanski) on Twitter