An Oklahoma man received some unexpected help this week after finding himself stranded on the road following flooding caused by Tropical Storm Bill.
Roho Hartman was headed home when he encountered a flooded road.
"There was a car on the other side..he went through it," Hartman told KFOR-TV. "I thought — I believe I'd make it to."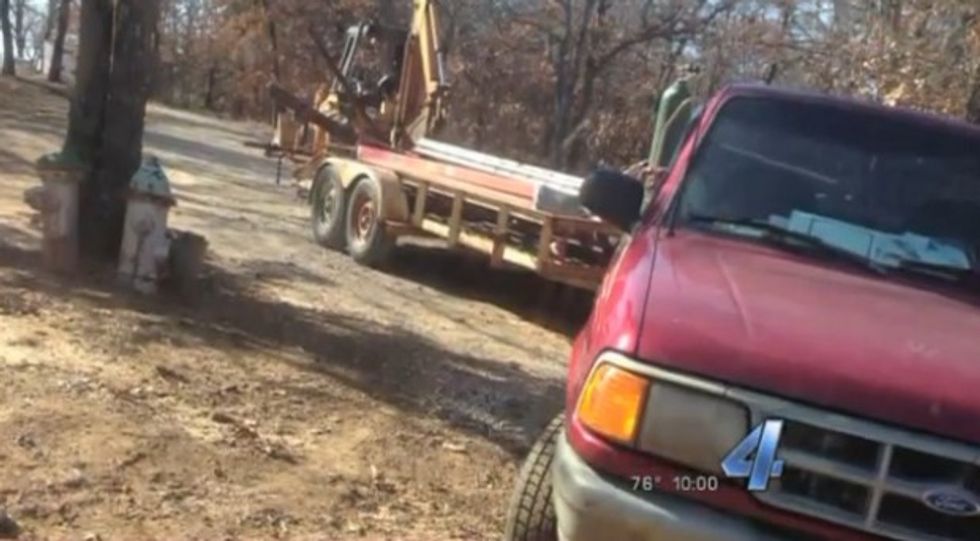 Image source: Screen grab via KFOR-TV
Hartman didn't make it and found himself pushing his truck out of waist-deep water. That's when he told KFOR that a Dodge pulled up with some tow rope.
"The guy said, 'Are you ready?'" Hartman recounted. "I thought — that looks like Blake Shelton."
It turns out it was.
The country-music star helped Roho get his truck out of the water. Shelton then gave the man a ride to his house.
"I said hey, could you give me a ride home?'" Hartman told KFOR. "He said 'where do you live'…I said, 'just right over yonder.'"
Roho quickly alerted his wife that Shelton was headed over.
"I said, 'You wouldn't believe it, Blake Shelton pulled me out,'" Hartman said. "Told her 'you better slick up, we'll be there in just a minute.'"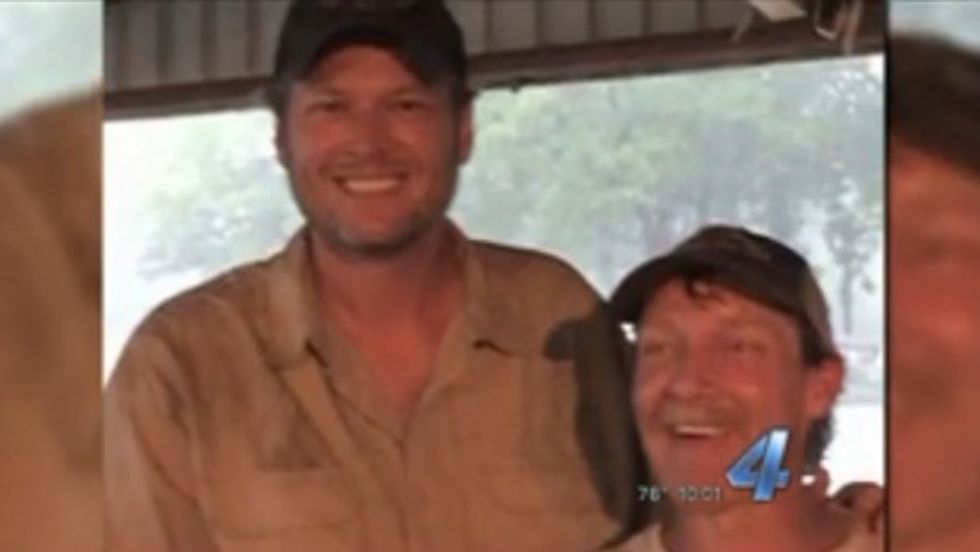 Image source: Screen grab via KFOR-TV
KFOR reported that Roho and his wife took a few photos with Shelton at their home before the country singer departed.
"It was great, he's a good fella I think, I like him," Hartman said.
—
Follow Oliver Darcy (@oliverdarcy) on Twitter