A New Jersey dad got the Father's Day gift he never expected Sunday.
Ron Rossi caught a fish native to the Amazon Rainforest during a trip with his family to Swedes Lake in Delran, New Jersey. Unsure of what was it was, Rossi and his family initially suspected it could be a piranha — and not without cause.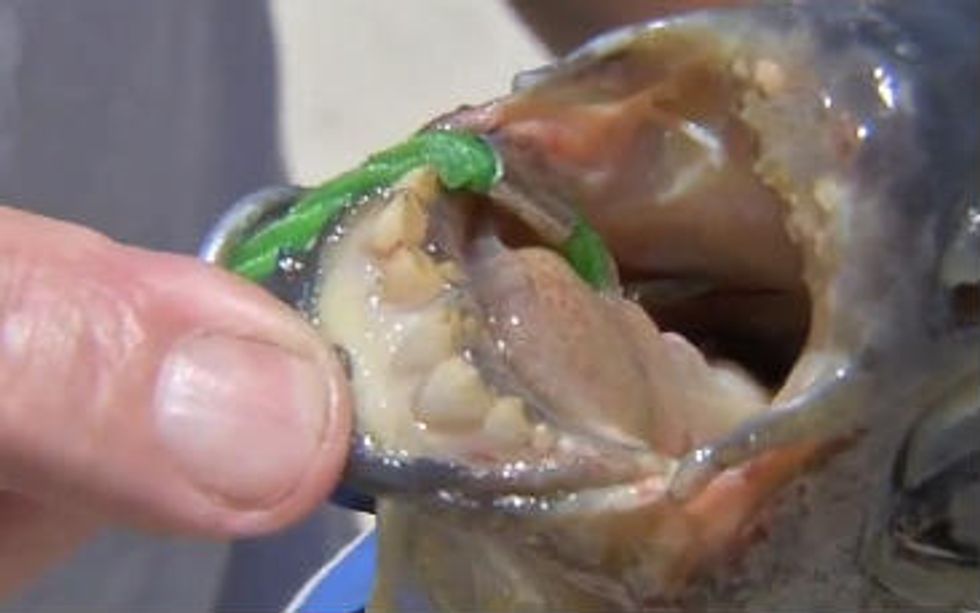 Image source: WPVI-TV
"We scoop this thing up and brought it up. We didn't know what kind of fish it was," Rossi told WPVI-TV.
But after doing some research, they found out it is actually a Pacu, a fish that's in the same family as carnivorous piranha but is omnivorous.
"People confuse them as piranhas a lot, but they have teeth made for grinding instead," Lawrence Hajna, a representative from the New Jersey Department of Environmental Protection told ABC News. "They'll eat nuts that drop in the water in the rain forest, hence the urban legend that they eat a certain part of the male anatomy."
In a statement to WPVI-TV, the department said these rare types of fish are sometimes dropped into lakes by pet owners but rarely survive in the colder water.
However it got there, it was shock to Rossi and others who witnessed the extraordinary catch.
"I've never seen anything like that before in the lake. It was different," Frank Rossi, Ron Rossi's son, told WPVI.
(H/T: ABC News)
–
Follow Jon Street (@JonStreet) on Twitter