When pro-gun advocates showed up to a city council meeting in Poughkeepsie, New York, earlier this month, Councilman Joe Rich, a Democrat representing the city's 2nd Ward, came unraveled.
Members of the Dutchess County chapter of the Shooter Committee On Political Education attend a June 15 meeting to oppose a proposed anti-gun ordinance that would require gun owners to lock up all of their firearms in Poughkeepsie, the Poughkeepsie Journal reported. But Rich didn't seem to appreciate the dissenting opinion on the issue.
"I know why you're doing this, because you don't want us to have a law…that would cause you a lot of trouble out there," Rich said to the pro-gun advocates. "You don't want them to work…that's the truth. You're here to make sure that these laws never get a chance to find out if they are going to work or not."
When the Democrat also accused those opposing the proposal of not being residents and not "loving" the city, one person in attendance spoke up. The man said to the councilman, "There are people here that live in the 2nd Ward…You know I live in the 2nd Ward."
His comment made Rich snap.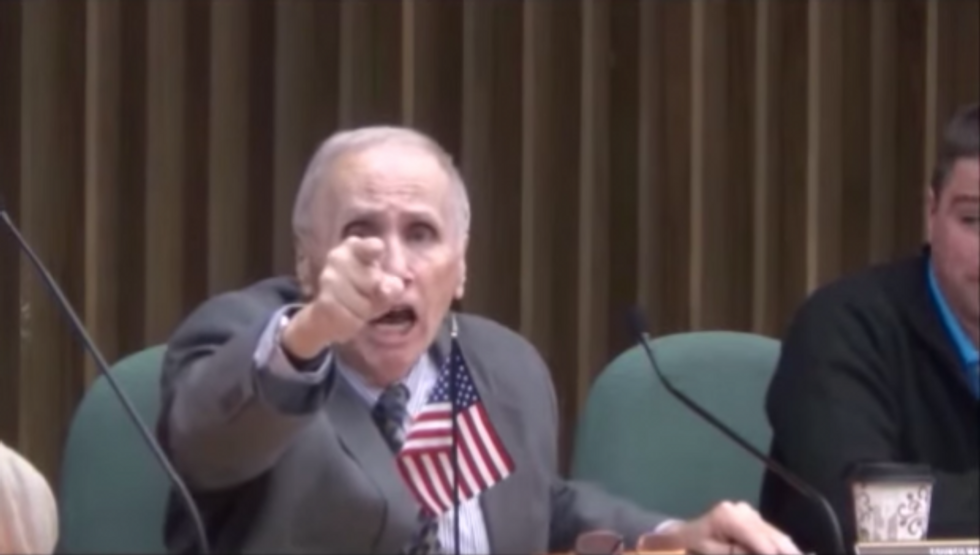 (YouTube screengrab)
"Quiet! You're not recognized!" Rich shouted. "Shut up! You're not recognized…I'm tired of having people from the audience interrupt me! I've listened to all you people from 5 p.m.! Shut up!"
After his outburst, the council voted to have an immediate 10-minute recess. Even then, the heated back-and-forth exchange continued between Rich and meeting attendees.
Watch the video, posted by YouTuber Mert Melfa, below:
Rich later said he "didn't mean to lose" his temper, but he "felt it was abusive for them to come there in large numbers, wearing their shirts."
"They were accusing us of taking their second amendment rights. I got upset, so I stood up — I don't have to be intimidated by outside organizations like that," he added, according to the Poughkeepsie Journal.
(H/T: Truth About Guns)
---